In A Hurry? Click Here To Download This Post As A PDF To Read Later
What if you could make $460 per day with no technical skills? The 12 Minute Affiliate from Devon Brown and David Sloan claims it can help you become a pro-ClickBank affiliate and start making money within 12 minutes.
This program is a done-for-you product like many on the popular affiliate marketplace. It makes bold claims with little results to back it up, making it appear like a product for fleecing unsuspecting novices of their hard-earned money.
Can you honestly make that much money in so short a time? And is it possible to become a successful ClickBank affiliate with no requisite skills? This done-for-you program promises many goodies but doesn't live up to the hype. In this review, we look at what the 12 Minute Affiliate is all about and whether you can become rich through it.
What exactly is 12 Minute Affiliate?
As said earlier, the 12 Minute Affiliate is a done-for-you program that claims it can help you earn affiliate commissions with its software. According to the owners Devon Brown and David Sloan, this software does not require any prior knowledge or experience in the affiliate marketing industry.
All you need is a computer and an internet connection. The program is easy to set up and you can start running it in 12 minutes. With the program, you should be able to earn $460 every day.
But is it that simple to make money through affiliate marketing? Considering the stiff competition on ClickBank and other affiliate marketplaces, anybody who claims you can start earning that amount of money from the go is probably trying to shortchange you.
What they created is a done-for-you sales funnel complete with landing pages and emails. Essentially, this is a plug and play system that may help beginners make money in their affiliate marketing business. However, don't fall for the 12-minute claim as it's almost impossible to generate anything instantly with the quality of what this program offers.
In the program, you will get a pre-created sales funnel for the following affiliate marketing niches:
Weight Loss
Home Business, and
Personal Development
The done-for-you route can offer some benefits for newbie affiliate marketers, but it does more harm than good as it prevents you from mastering core skills you need to become a professional.
The worst part is that this product only gives you access to outdated traffic methods which are not only difficult for beginners but also expensive and do not provide the desired results.
As we continue, you will understand this product is a money-making scheme for its owners, not you as the membership cost is way above the benefits.

How 12 Minute Affiliate Marketing Works
The principle of this program is simple. It involves three steps including:
Personalize the System
Here, you add your affiliate links to the products you want to promote. You also have to configure your email autoresponder and other components of the sales funnel to get everything ready for launch.
Drive Traffic
This part involves directing traffic to your sales funnel. For this, you need to pay the platform an upfront cost for traffic to your offers. They have different traffic options based on your budget.
However, the quality of the traffic is so poor you may just be spending money with no returns. The traffic sources are outdated, targeting is poor and the whole operation is geared towards maximum ROI for the owners of 12 Minute Affiliate.
Generate Commissions
They assume that once your affiliate links go live and you send traffic to your offers, the affiliate commissions will roll into your account. Unfortunately, this is usually not the case for the done-for-you programs.
If you earn any commissions, it may be because of your extra hard work and not from the poor traffic the system is sending your way.
What You Get in the 12 Minute Affiliate
In addition to the done-for-you sales funnel and emails, this program also provides an EZ Funnel Wizard that allows you to customize your sales funnels. There is ready-made traffic although you have to pay for it upfront and the quality is in doubt.
To give the program some legitimacy, the owners created a Facebook group where members can interact and share their experience with the software. However, it is not clear whether the group provides the needed support to help members succeed in their affiliate marketing businesses.
Price of 12 Minute Affiliate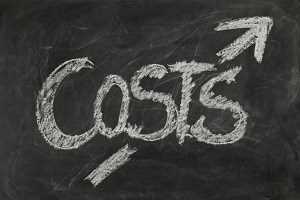 At first glance, this program is affordable at only $9.95 for the 14-day trial. After the trial period, the price skyrockets to a whopping $47-$97/month subscription for basic and gold membership respectively or $397-$797 respectively for basic and gold membership for lifetime access.
This means the whole package can set you back by almost $800 and it does not guarantee you any success. There is also an upsell called "3 x Your Results Blueprint" that goes for a onetime fee of $39 and the Done For You Setup costs $67-$97.
The basic membership provides landing pages, email templates and recommended products for only the make money online niche. However, you get the whole package for the three niches in the program if you buy the gold program.
They will also try to persuade you to buy their upsells, promising better results. But there is nothing spectacular about this program as it uses old school solo ads that are expensive and ineffective to drive traffic.
Plus, you are directing the ads to their email subscribers hoping that someone who sees the ads will click and buy your offers. How do you make money when every member of the program is directing their ads to the same traffic?
Also, you don't know whether the email subscribers are real people or bots. There is too much opacity in the way this program is set up, and you don't have control over the most important aspect of the business which is your traffic.
To succeed as an affiliate, it's better to take your time to learn how to build formidable traffic that you can call your own. That takes time, dedication and a lot of effort but is worthwhile in the long run.
Is 12 Minute Affiliating a Scam?
This program is not a scam, but it doesn't deliver on its promise. From its incredulous earning claims, outrageous membership fees, and unwarranted upsells, the setup is like that of scams.
The biggest fault in this program is its earning claims. Sales funnels are an excellent way to make money through affiliate marketing and even drop shipping, but traffic also plays a vital role in the success of any funnel regardless of its sophistication.
Sadly, we can't determine the quality of the traffic members buy on this platform. And this makes it difficult to assess the success of any campaign on the program.
Can You Make Money with the 12 Minute Affiliate?
You may make money through this platform, but it will be difficult. The main reason for this is that affiliate marketing requires time and investment.
For this to work, you will spend far more than the membership fees.
You may need to create your own traffic ad copy, find new niches and create compelling content. The only plus here is that you can use the sales funnel wizard to customize your sales process for better results and get a refund if it does not satisfy you with the results. Visit 12 Minute Affiliate Official Site
Expect nothing extraordinary from this program though.
I hope you enjoyed this "What is 12 Minute Affiliate" review if you have any questions or you just want to leave your own personal experience, leave a comment below. I would love to hear from you!
Before You Go…
If you seriously want to earn money online at home and still not sure about how to start then click the banner below and check out the training platform and the community that got me started. And the best part is you can check out everything for FREE to decide if it is the right for you.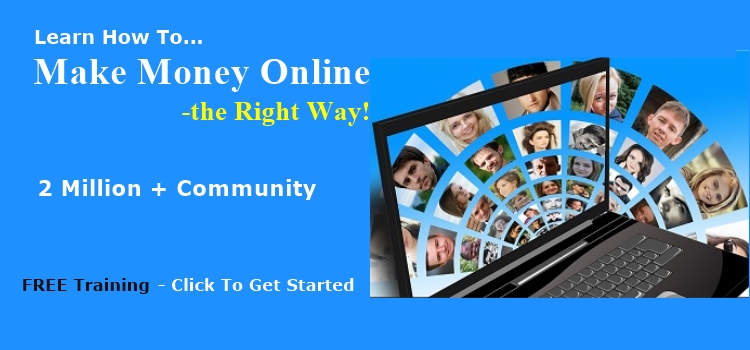 Please follow and like us: