In A Hurry? Click Here To Download This Post As A PDF To Read Later
Most people don't realize they can make money reviewing products online. These days the majority of the people read product reviews before they make a decision to purchase an item. Product reviews provide numerous benefits for both the consumer and the manufacturer and are a critical element in the buying process. Product reviews help the buyer learn more about the product and make an informed buying decision, at the same time provide the manufacturer valuable feedback on ways to make their products better to serve the target market.
There are lots of product review websites that are willing to pay customers to write and share their experiences about the products they purchased in the past. It is also possible for you to create your own product review website and get paid for writing product reviews for different manufacturers. If this is something that appeals to you we will share with you some of the best ways to earn a legitimate income by reviewing products.
Start Your Product Review Website Or Blog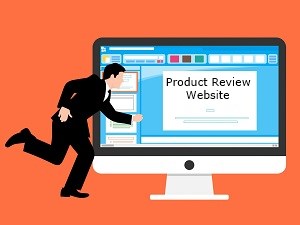 Among the best methods of making earnings through product reviews is to build your own website. The way you make income from your product reviews is by writing reviews about different products you have used and when people click on the links in your review and purchase a product from the vendor you earn a commission. This approach allows you to turn your site into a passive income source producing recurring income from any product review you write.
However, in order to make this technique work don't just write generic reviews showing the features and functions of the product you are reviewing. In your product review aim to provide your audience with solutions that apply to them. If people can see a solution to their problems they will always buy products through the links in your review and you will keep making a passive income for a long time.
Swagbucks
Our first website which is actually many things rolled into one is Swagbucks. This freelance platform allows people to write reviews and earn money. In fact, with Swagbucks you can make money reviewing products via two methods. The first method allows you to make money by completing online surveys with your views about certain brands, products, and services. And the second method is to test products by signing up with the platform, testing a product and writing your review about that product.
Sponsored Reviews
If you already own a website or blog, Sponsored Reviews is also a great platform for making money through product reviews. You generate income on this website by publishing content from your site or reposting product reviews from other websites. The site has a complimentary subscription and payment is made fortnightly through PayPal.
Vindale Research
One of the biggest survey sites in the world is Vindale Research that offers numerous ways to earn income reviewing products. One of the most popular ways of making money with Vindale Research is to take online surveys and give your opinion. It is also possible to get paid by watching videos and leaving your opinion. In addition to this Vindale Research allows users to earn income by reading promotional emails, referring friends, and searching for reward codes in the Vindale community. Vindale Research is free to join and pays out via PayPal or Check.
Software Judge
If you would like to receive anything from $1 to $50 for your honest review of software that you regularly use then head over to Software Judge. The minimum payment per review is $1 and there is a maximum limit of 3 reviews per day. Users on Software Judge are also compensated with digital products such as programs, eBooks, and game downloads for their reviews.
User Testing

Another great way to make money by giving your opinion is to go to User Testing site that pays you to test apps and websites and then make a 20-minute video about your experience. You will be paid $10 per review.
UserTesting platform receives a great deal of money from businesses who wish to see users engage with their products live. For this to work you will need a device that can record you while you are testing the product or service in real-time.
FameBit
FameBit is a subsidiary of YouTube and is another good platform to make money by reviewing products. With this platform, you can negotiate your pay and choose the channels through which you will review a particular product. This platform offers a lot of review sponsors and your earning potential is higher, however, the goals of the review are also higher. The membership to the platform is free and payments will be made to you via PyPal, Check, and Direct Deposit.
PINCHme

If you want free samples in return for your opinion about the free samples then PINCHme is the site for you. This platform sends out free samples every Tuesday to users who will leave a review after using the free sample. This platform is only open to the residents of the USA and instead of money you only get to keep the free samples. The best part is that every Tuesday you can try out new products.
Socialix

Socialix platform allows blogger moms to make a commission by writing review articles embedded with affiliate links. Users on Socialix can review products from categories such as fashion, beauty, lifestyle, and entertainment. Payment is made through PayPal or Direct Deposit.
Survey Junkie

Survey Junkie website pays individuals in exchange for reviewing a vast array of brands and products. After signing up and completing your profile, the site will offer you an opportunity to participate in surveys that match your profile, interests, and habits. The site pays via PayPal once you have reached the minimum requirement of $10 or payment can be made in the form of a gift card.
Opinion Outpost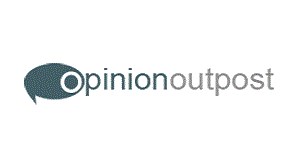 Opinion Outpost website lets you review products and brands by taking short surveys. Once you complete a survey you will earn points that can be exchanged for gift cards or cash paid via PayPal. Opinion Outpost also organizes a quarterly draw where a lucky user can win $10,000. Opinion Outpost is free to register and the more information you give in your profile the greater your chances of matching the survey requirements and answering more surveys.
Link From Blog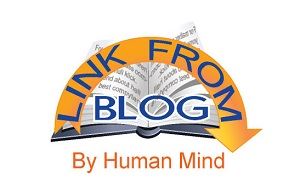 Link From Blog pays bloggers to write reviews on their blogs or social media accounts. If your blog is self-hosted this is a great opportunity as the majority of the review sites prefer that you own your domain name.
Payment is made via PayPal and if you refer someone to the site you will earn $50 commission for every person referred.
Pinecone Research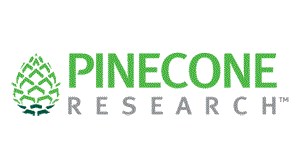 Pinecone Research is a reputable research firm that pays its members to test products prelaunch. The membership is limited, and you can only get in when an existing member leaves the platform.
Pinecone Research pays $3 per survey, and if you are lucky to get in you will receive a welcome bonus.
List Verse
List Verse site pays $100 to users to create a Top 10 list that will be published on ListVerse. This type of writing gives you the chance to recommend many products in one article. List Verse payment is made via PayPal.
As you can see it is possible to make a lot of money reviewing products on these sites. If you are a blogger or social media influencer it is easier to cash in on this opportunity however even non-bloggers can make some cash by taking online surveys or joining review websites. So, if you go down this route to make money why not use these websites to get paid for your opinion?
I hope you enjoyed this post and if you have any questions about how to make money reviewing products or you just want to leave your own personal experience, leave a comment below. I would love to hear from you!
Before You Go…
If you seriously want to earn money online at home and still not sure about how to start then click the banner below and check out the training platform and the community that got me started. And the best part is you can check out everything for FREE to decide if it is the right for you.