In A Hurry? Click Here To Download This Post As A PDF To Read Later
Voice Cash Pro boldly claims their system will help you make $9,800 per week. Is it really possible to make huge sums of money as being claimed or are the owners of this program only trying to collect your hard-earned money and run? We all know the internet is full of scams so you need to be extra careful before buying any such programs. Today, in the Voice Cash Pro review we thoroughly examine this program and their outlandish claims.
One thing is very clear when a program makes over the top-earning claims something does not smell right and we need to be very thorough in our research before parting any of our money. In this review we will look at every aspect of voice cash pro, starting with what it is, how much it costs, if it is worth joining, and if you can actually make money with Voice Cash Pro. As a budding online marketer you need to be very selective when deciding to join any program as a lot of programs don't have your interest at heart. Let's start with the Voice Cash Pro Review.
What Is Voice Cash Pro?
Voice Cash Pro was launched in November 2018 by a lady called Monica White. Monica appears in the sales video on the site and claims with this program you can make $1,000 in 30 minutes. According to Monica, this program is new, the easiest way to make substantial sums of money, and an interesting method to turn the internet into a cash-generating machine.
In the sales video, Monica shares her story with a human twist. She claims after her husband cheated on her she ran into financial programs and had nowhere to find the money to help her son. Good fortune was smiling on her when she met an old friend who taught her to make $15,000 in 2 weeks flat using his 3 step system.
In truth, the Voice Cash Pro system is nothing new and involves making money creating voiceovers. Monica says you don't need any special skills, you don't need any experience or training to start, and it is easy for you to become a voiceover artist. And according to her, even if you have the voice of a frog this is not a barrier to you becoming a financially successful voiceover artist.
You will understand there is fierce competition amongst voiceover artists all over the world if you are familiar with freelance websites such as Fiverr and Upwork. However, she declares her very first task paid her $450, and ever since she has actually been making a killing.
Is it really possible you can earn tons of money every week using your voice? If it is as easy as she claims why are people with an excellent voice not earning money with their natural gift? In reality, the Voice Cash Pro sales video is a mix of lies, misleading earning claims, fake claims, and in fact everything that is typical in a scam product.
We are not saying you can't make money as a voiceover artist, in fact, you can make a decent living from this profession, however, it is not as easy as Monica White claims.
How Voice Cash Pro Works
When you sign up with the Voice Cash Pro program, you follow a simple step by step guide to set up your account. Monica states it only takes 3 steps to set up the system and starting generating money.
With the account set up then using your laptop or smartphone spend one to two hours per day recording voiceovers. Now comes the best part in step three where you relax, sit back and watch the payments rolling into your account. If only it was that simple!
Monica states absolutely nothing about what you will do to earn money. What kind of training does the Voice Cash Pro program provide, if any training at all? Other things Monica is also silent about are will you need any special software or microphone? How and where do you find clients? The program is quiet on numerous of these things however continues to pontificate on how it can assist you to develop a steady income stream in the thousands of dollars.
Voice Cash Pro does not provide any system that can turn you into an immediate hit online. The sales video states you can do voiceovers for commercials, audiobooks, video games, and make money however, there is no mention of where to find customers.
Every day, countless companies produce appealing audio material for marketing, education, info, home entertainment and a large range of other applications. The voiceover market is truly a money-spinning market.

If you have industry connections and the right skills, you can develop a profitable service as a voiceover artist and you will always have work. Unfortunately, the majority of people don't enjoy success from the start. It takes time to build your name in the market, it takes time to make contacts, it takes time to establish the right connections and build a network of happy clients who will constantly give you work and recommend you. All of this takes time, effort and commitment.
Voice Cash Pro only provides basic training and big unattainable earning claims that will leave you disappointed and frustrated. And frankly, you deserve better than that!
Red Flag in Voice Cash Pro
In our opinion, Voice Cash Pro is a deceptive program and you are better off staying away from it. Here are warning signals that reveal the system is a fake.
Upsells and Hidden Costs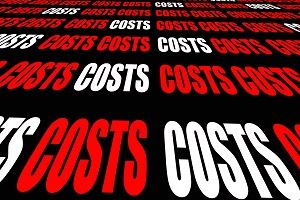 Voice Cash Pro sells for $37 however with all the upsells and hidden costs you will be looking at over $300. When you sign up with the program, you will be bombarded with upsells, all the while informing you just how much you can make with the system.
If you are not careful and get carried away you may end up spending over a thousand dollars and nothing to show for your investment with this program.
The goal of these kinds of programs is to milk you as much as possible up until you end up being annoyed and lose hope. That is why these types of programs always have disclaimers which specify that there is no guarantee of you earning any money through the system.
The only good news is that as this program is being sold through ClickBank you are protected by a 60-day refund guarantee. However, do you really want the pain and hassle of trying to get your money back from scammers? And need to ask for a refund defeats the whole purpose of purchasing the program in the first place.
Repackaged Program
This program is not new and has been around some time. It has been repackaged with some minor changes to resell to the public. Before buying any products from ClickBank or other similar digital product platforms we advise you to fully scrutinize the product to avoid falling for frauds.
Fake Owner and Testimonials
Monica claims in the sales video that many individuals have actually discovered success with her system. This is interesting as Monica is not a real person and the people she claims have found success with the program lack credibility.
These days many scams use paid actors from platforms such as Fiverr.com for testimonials to give their low-quality program a boost and some sort of credibility. If the program is so good why not ask for testimonials from your satisfied customers instead of hiring paid trumpets.
Should You Buy Voice Cash Pro?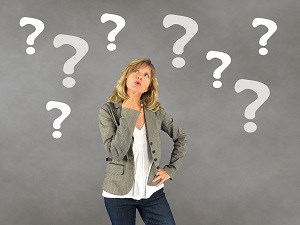 Voice Cash Pro is designed to make money for the owners and the affiliates who promote it and provides no value for the purchasers. The program does not provide any training of value and is lacking in tools and insights that can make you a successful voiceover artist.
You may have the hardware and a fantastic voice to begin a voiceover service however you might not have success in the first month or even the first year. All businesses have a gestation period.
Voice Cash Pro and their claims of making $9,800 per week are deceptive and misleading. This program, in our opinion, is nothing more than a low-quality program pretending to be the real deal.
NOT RECOMMENDED
Before You Go…
If you seriously want to earn money online at home and still not sure about how to start then click the banner below and check out the training platform and the community that got me started. And the best part is you can check out everything for FREE to decide if it is the right for you.