In A Hurry? Click Here To Download This Post As A PDF To Read Later
When it comes to trading penny stocks, i.e., a small value of stocks, there is the need for a platform to offer quality services and advice to clients, so as not to make the wrong move. Microcap Millionaires is that company everyone dealing in penny stocks needs, to help them understand the rudiments of trading. This is with the help of their newsletter which requires signing up with email.
Over the years, some have doubted if Microcap Millionaires newsletter has offered the best stock picking services or not? How does it work? And so many other questions. Well, you are going to get the answers to these questions and more if you keep reading this article. Let's start with what Microcap Millionaires is all about.
What Is Microcap Millionaires?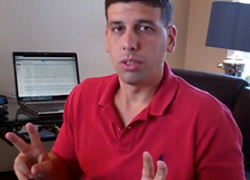 Microcap Millionaires is a platform founded by Matt Morris. It started far back in 2008 and was born out of the need to provide quality advice with regard to trading penny stocks, forex, and other online money-making services.
This platform has a newsletter that schedule emails with relevant info to registered individuals. With the help of that info, it would be possible to make and avoid some moves as well as learn more about trading and forex.
Matt made sure he designed the best stock picking service in order to provide awesome returns under a short period of time. This is one of the reasons why most traders love to use the platform's services.
According to every email of the newsletter, there are penny stock picks – which are properly explained by Matt. The explanation is based on what Matt understands about penny stocks, strategies used and the profits involved. This is in the hope that readers might get an actual understanding of it and apply it when the need arises.
Indeed, he made people realize that penny stocks are the perfect place to find the home run stock easily, i.e., a place where stock rises to 100%, 200% in a few days.
How Does It work?
On how Microcap Millionaires and its newsletter works, one must be a paying member of the platform. Now, it is expected that the newsletter is signed up for on the webpage using an email. Once, this is done, information on how to buy and sell penny stocks seamlessly is provided.
In the newsletter via email, specific exit and entry points are being provided to save customers the trouble of trading. These key points when applied to a real situation/scenario, it is expected that the result stated in the email should be the same. As aforementioned, all penny stock picks have background info to guide and boost confidence. In essence, there would be no time or money to waste over "exaggerated/hyped" stocks.
Morris says his platform operates on one concept, and that is: to exploit oversold stocks and take advantage of reverse mergers, sub-penny stocks as well as "bottom bouncers" without problems.
What Are The Benefits Of Microcap Millionaires And Its Newsletter?
Generally, if you join Microcap Millionaires and its Newsletter service you will get a lot of benefits. Some of which are already known and others to be discovered. Below are the various benefits of the platform.
Frequent emails consisting of hot penny stock alerts. Emails are sent mostly 3 to 5 times a week.
Free access to the member's only forum where people who trade can discuss and also be in contact.
Use of social platforms like Twitter and Facebook to keep members posted. Alerts are sent directly to mobile phones.
Regular reports to only special members of the platform.
Great customer support.
Outstanding service in helping users finding both online trading systems as well as brokers.
Bonuses for joining Newsletter such as:
– Watch lists via email as regard new info for penny stocks
– 2 free penny stock recommendations
– Educational materials in the form of videos. This gives enlightenment on small-cap stock options
– Penny Stock Basics, a PDF file to understand everything about penny stocks and how to start trading successfully
All these benefits are amazing as it would help both beginners and professionals learn a lot about how Microcap Millionaires work and why the newsletter is the best stock picking service.
Pros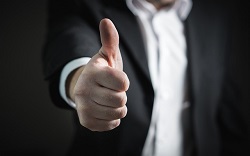 There are a good number of reasons why Matt's Microcap Millionaire services are an ideal choice.
1. Accuracy: Not many stock-picking platforms provide accurate information about their stocks, but Matt right here gives accurate details. It is somewhat possible for not all Microcap Millionaires to pick and yield profit but a longer strategy would definitely yield daily-weekly income.
2. Bonuses: Also, Microcap Millionaires provide an unlimited number of bonuses to members. These bonuses are aimed at helping to improve knowledge of the stock market as well as its trading practices. Thus, the user gets sole control of finances and can monitor them.
3. Support: If there is something a good number of people love about this platform; it would have to be the support. There is an exclusive members' website and forum that has only one aim – to provide community support. This is a network of people working together to help realize each other's goals and dreams. Basically, it is the place where great relationships are forged.
4. Flexible Subscription: Another loveable thing about Microcap Millionaires is the flexible subscription, i.e., members can pay monthly subscription whichever way they want to. There is the freedom to pay however they wish as long as the value of stocks is favorable. The subscription can be canceled if it doesn't seem favorable enough or at all – but it would.
5. Discounts: Microcap Millionaires also offers discount benefits to registered members. For instance, there is currently a limited time 50% discount available to members, following terms and conditions on the website.
6. Ease and Convenience: In general, Microcap Millionaire is an easy and convenient platform to use. Matt's intention was to create a platform where stock marketing buying and selling can be done successfully – and here it is! It has helped to improve online trading effectively.
Cons
Having reviewed the good things about Microcap Millionaires services, there are few limitations lurking. These include;
1. Commitment: To benefit from the large profits to be made on this platform, a member must show commitment. This is a major prerequisite and being committed, regardless matters a lot.
2. High Risk: Stock trading is a high-risk business that requires a member not to become emotional about every trade. Trusting the trading process based on information provided is all that is needed to survive and thrive in this business.
Investing in Penny stocks and Microcap Millionaires is a great idea, and just in case the services are unfavorable, the platform offers a 60-day money-back guarantee. All of these make it reputable and trustworthy.
Is Microcap Millionaires Newsletter Worth It OR Not?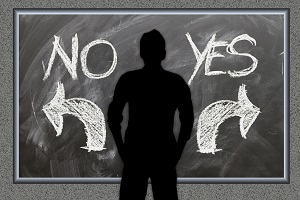 Yes, it definitely is worth it. The newsletter provides information most platforms may never provide as regard trading of stocks. It uses a subscription-based pricing model, which is flexible and convenient too. From above, there are bonuses attached to joining the newsletter via email, all of which could be considered as well.
In general, Microcap Millionaires is all about a guy who is interested in helping people realize how easy it is to trade stocks as long as effective strategies are applied. This simply means depending on a live expert to help through the process. Microcap Millionaires isn't an expensive program, and altogether, in our opinion, it is the best stock picking service.