In A Hurry? Click Here To Download This Post As A PDF To Read Later
Did you know that of all the small businesses more than 52% are home-based? Home-based income opportunities are some of the most sought-after career options for people who are struggling to find work and wish to make a sustainable living from the convenience of their home. It is not surprising that home-based income opportunities are becoming increasingly popular.
A home-based online business provides you with the flexibility of working and at the same time taking care of other obligations that require your undivided attention. Another advantage of working from home, if you wish to do so, is that it provides you the opportunity to advance your career by taking classes
There are also financial advantages to working from home and for starters, you save money on vehicle maintenance, gas, repairs, and car insurance. A person who selects to work from home has a level of self-control needed to run a home-based business efficiently, with no supervision, and having the ability to set your own working hours which can increase productivity.
Other advantages to working from home are that you don't have to wear official clothes to go to work, you will have minimum interruptions from no office meetings or chatty co-workers, and you are more likely to have a stress-free life without the office politics that people have to contend with every day.
As you can see there are many benefits of working from home and if you like the sound of working from home we are now going to share 5 of the best home-based income opportunities that are readily available to you and you can begin any day.
Business Coaching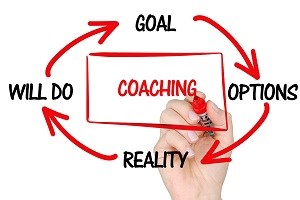 If you have a lot of business experience and the ability to connect with and help people don't let this go to waste. Business Coaching may be an option for you to use your experience and help people while working from home.
These days, thanks to video conferencing, it is possible to do face-to-face coaching with clients' from all over the world and you are not limited to meeting people in person or phone where it possible to miss subtle visual cues.
To start a coaching business you only need a computer, access to reliable internet and Skype which can be downloaded free, a website, a good quality headphone, and a coaching contract. At this time coaching is not regulated and there is no need for certification however to increase your credibility and marketability we advise you to get coaching training and becoming certified.
Most popular coaching, at this time, is for life, physical fitness, health, and business coaching however these are not the only types of coaching you can do. Utilize your strengths, build a business name, market yourself through your professional and personal network and above all be the very best coach you can be.
Content Writing Business
Another excellent home-based income opportunity if you are gifted with words and have good writing skills is content writing. The internet is literally flooded with websites that connect freelance writers and business owners to content writing jobs. Being a freelance writer means you don't have to drive to work and you can work from anywhere at any time. Some freelance writing jobs include:
Blog Sites or SEO Writing And Consulting,
Content Planning And Publishing,
Online Article Publishing,
Web Copywriting,
E-books,
Brochure Content,
Business Reports,
Case Studies,
Press Releases,
Marketing Email,
Infographics, therefore a lot more.
All you require is a computer system, access to the web. Enhance your writing abilities by checking out books on writing or starting a professional blog site. Take advantage of the various free online tools and apps to improve your writing skills and if possible find a mentor who has more experience to guide you to become a better writer. Also, check out Earn Money Online By Writing
Independent Securities Broker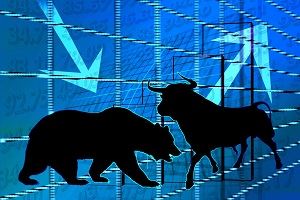 Independent Securities Broker has actually made one of Forbes's top ten home-based income opportunities and for good reasons. If you have a thorough understanding of the financial world you can make between 2%-3% for any trade placed on behalf of clients'.
For this opportunity, it will be mandatory for you to get a trading license from the Federal Financial Regulatory Authority to sell securities. You will need to pass a series of seven exams that will qualify you to sell securities directly.
The equipment required to become an independent securities broker is a computer, a reliable internet connection, and the latest version of the securities trading software such as the Advanced Data Processing software.
Remote Technical Support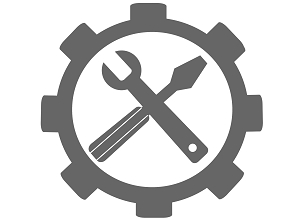 If you are tech-savvy, have a good grasp of the Windows operating system, take pleasure in fixing problems, and explaining technical issues in a simple daily language then you should definitely consider starting a home-based business as a remote technical support person.
The majority of small businesses don't have the budget for in-house technical support staff. This gives you a perfect opportunity to start a home-based internet business that provides you the flexibility to work from your computer to the clients' computers and assist them with many issues such as removing viruses, syncing devices, troubleshooting problems, restoring crashed computer and much more.
It is a big plus if you know how to use a Mac and have a minimum of 3 years of experience connected to accreditation such as MCP, CCNA, MCSE, and CCNP.
Social Media Consultant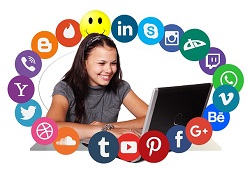 These days staying relevant on social media is very important and business owners, start-ups, bloggers, and entrepreneurs fully understand this. Big businesses may have the finances and may choose to hire a full-time staff member or an agency to run their social media accounts. However, for small businesses, it is very challenging to find the time to develop and implement a good social media strategy.
If you are good with social media and have the ability to create share-worthy content and campaigns that can turn readers into customers then you will be a savior for these businesses.
Understanding what to publish and when, how to develop an active and engaged audience is not a task for the fainthearted. The job of a virtual social media consultant is to collaborate with clients' to determine their social media objectives, handle accounts and create strategies to help the clients' achieve their social media goals.
This is a fascinating home-based income opportunity for someone with experience in communications and for someone who can use analytic tools to monitor the impact of the social media campaigns and growth of the business.
I hope you enjoyed this post and if you have any questions about Home-Based Income Opportunities or you just want to leave your own personal experience, leave a comment below. I would love to hear from you!
Before You Go…
If you seriously want to earn money online at home and still not sure about how to start then click the banner below and check out the training platform and the community that got me started. And the best part is you can check out everything for FREE to decide if it is the right for you.