In A Hurry? Click Here To Download This Post As A PDF To Read Later
Have you been thinking of how to earn money legitimately at home or a side hustle to augment your income while social distancing and working from home, especially at this time when you have more than enough time to combine different hustles and cash out without stepping out of your home? Are you currently unemployed and looking to earn a legitimate and secure full-time living online, at your own pace, on your own terms, and at the comfort of your home, with just minimum effort? If you belong in this category, then you must think of InboxDollars. What is InboxDollars about? It is simply the most popular survey site to make extra spending money from time to time.
InboxDollars is one of the easiest and quickest ways to make money online, simply through the internet. It is an online rewards club that boasts of over $60 million as rewards to members – either in cash, via PayPal, gift cards, etc. Founded in the year 2000, InboxDollars started as a small initiative of the CEO, Darren Cotter, but it has now grown and is about the business of connecting brands/companies with consumers.
At a time like this when different brands and businesses need customers/clients to know about, consume their products and use services, the brands need to create awareness and have people, in their numbers, try out their new products and have a detailed knowledge of their services. And this is where InboxDollars comes in!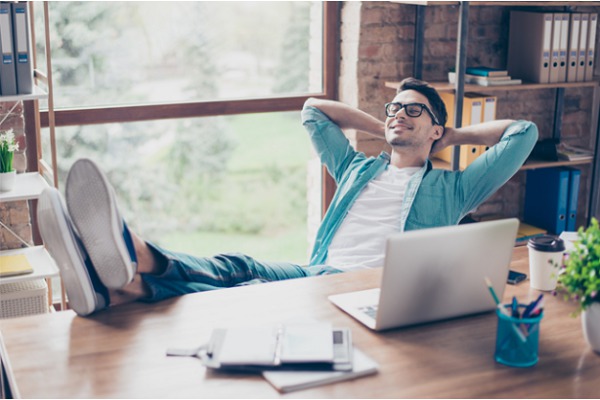 InboxDollars saves these brands the stress, time and effort of getting hundreds or thousands of people to try their products or use their services by getting registered members on the InboxDollars platform to check out new products and return with feedback, take surveys, read emails, play games, view ads, and so on.
Imagine doing the things you do for free every day and getting real CASH, as opposed to virtual points. Playing games, watching videos and TV, are naturally fun things to do, but it even becomes more fun when you can have real dollars in your inbox.
In the community, members complete everyday tasks that have been given to them by businesses registered with InboxDollars as partners. In turn, these members influence future products and services in an easy, yet fun way.
It is important to note, however, that brands also stand to benefit massively by joining the community. As an entrepreneur registered on InboxDollars, you get to grow sales, acquire new customers and drive online and direct purchases by reaching a new audience, getting access to tested and trusted marketing solutions, budget-friendly campaigns, ads, and promotions, high-quality conversions and data insights solutions. That is to say, InboxDollars is on the lookout for dividends of partners and members alike.
Who Can Join InboxDollars?
Every individual from and living in any of the 50 States in the United States of America is eligible to join InboxDollars as a member. This is upon the condition that they can provide valid information, they are 18 years or older, they are individuals and not entities or corporations, they reside in the US, and have their mobile devices devoid of obscurities that emerge from hiding locations, usually with the use of VPN, Private or Proxy IP.
When all these requirements are met, an individual can sign up with their email address, create a password, and have their account created immediately.
Advantage Of Joining InboxDollars
The primary advantage of joining the InboxDollars community is to make money – a lot of that, if possible. However, one advantage of being a member of InboxDollars, as opposed to other competitions, is that surveys are not the only available ways to make money on InboxDollars. In fact, there are various other ways to earn money from the comfort of your home and at your own pace (the more active you are, the more money you make).
Undoubtedly, taking surveys is the commonest way to earn on the platform, but in addition to this, you can also watch videos. For each video, you will get some cents. At the end of each video, you will get an InboxDollars scratch-off card and have a chance at earning up to $10. You can also play some games and earn quick money while staying on their website. There is a variety of games, ranging from card games, sports games, word games, and so on.
The referral program available is also another way to earn big. Unlike most survey sites, when your friend signs up on InboxDollars, you get 10% off ALL of their earnings and make cool cash while at it. Others include Groupon, Coupons, Cashback Shopping, Online Cash Games, Social Promotions, Daily Polls, Downloading Apps, just to mention a few.
How Does InboxDollars Earn Money?
If you are wondering how InboxDollars makes earnings enough to give all of these freebies on a platter, it is quite easy. Upon completion of an activity. For example, when a survey is done and completed for a particular brand, the brand pays and a cut of the earning is what participating members get as rewards. 

How Much Can You Earn On InboxDollars?
There is no limit to your earnings on InboxDollars. However, it is not a get-rich-quick scheme. If you are looking for quick money, this platform isn't for you. As an active member reading paid emails, watching videos, playing games, amongst other stuff, you can maximize your earnings. An average active member is poised to make anything from $15 to $55 per month. You can cash out once you have earned up to $30, but, some users do not cash out immediately, instead, they grow their earnings and cash out big.
In other words, your earnings really depend on you, as we have users who earn as much as hundreds of dollars within a month, while some users cash out just a few dollars. It is all dependent on how active you are. Once again, InboxDollars is not a get-rich-quick scheme.
Also, Check out:
Survey Voices Review
Is Taking Surveys For Money Worth It
Getting Started With InboxDollars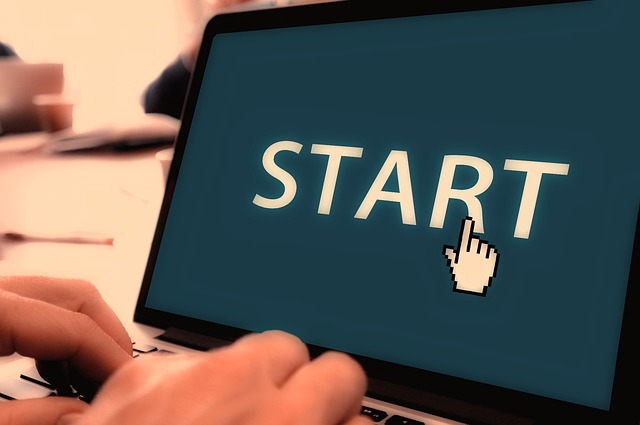 Signing up on InboxDollars is free and easy. All that it requires is just a few clicks and you are ready to make money. The first thing to do is create an account on the website or the InboxDollars app. This
process simply involves filling in your basic information and getting started on the go.
Subsequently, some general questions (such as, race, marital status, kids, degree, income, etc.) are asked, and your answers will be used in determining suitable surveys for you – you will not qualify for all surveys, as brands are specific about the individuals, demography, and interests that align with their products or services.
These surveys are from companies or brands registered on the platform which align with you and/or your interests. Once you are a suitable member of their target audience and have got the survey done, you get a $5 signup bonus instantly. Easy-peasy, right?
What Should You Avoid?
InboxDollars is a great platform to join, and compliance with rules is very important. Ensure that you read their terms and conditions before signing-up; you will find it useful. There, you would be told things to avoid when you finally join the platform. One such thing is: avoid opening multiple accounts. If you are found operating multiple accounts, you run the risk of losing credibility on the platform for good. Asides that, you can start earning money for taking tasks online. Check out InboxDollars.com
Before You Go…
If you seriously want to earn money online at home and still not sure about how to start then click the banner below and check out the training platform and the community that got me started. And the best part is you can check out everything for FREE to decide if it is the right for you.