In A Hurry? Click Here To Download This Post As A PDF To Read Later
If you have been on the internet for any length of time I am sure you will have seen the claims of 'start taking surveys today and you can earn thousands each month'. These days, they're hard to miss but how successful can one really be by investing each day taking survey after survey? As this site is all about online income and given that we talk about making money online all the time, one of the most popular questions we get tends to be 'Is Taking Surveys for Money Worth It??'. Let's take a look!
How Does It Work?
When carrying out a market research study, big companies pay websites to offer online surveys to their site visitors in exchange for money. Everyone is happy, the companies get the consumer information, the consumer (the one who takes the survey) gets money for answering a few questions, and the middleman takes a cut, everyone wins! This, however, is just a theory in practice, the reality is very different. 
Common Issues
Fraudsters – Sadly, on the internet within the taking survey niche we see some common issues that raise their head time and time again and it starts with scammers.
Typically, these scam websites claim to offer thousands of opportunities to earn a substantial amount for a small investment of $40. Once people pay this fee they soon realise that the website can't deliver on their promise.
Another issue is created as even the sites which are ranked high are still only the middlemen services that are paid a certain sum of money by the survey companies. As long as the companies pay the highest amount to the highly ranked websites, they get the space on the site regardless they are reputable or not.
Legitimate Websites
Can you actually make money taking surveys? Our answer is absolutely, but only if you can find the legitimate survey sites and even then it's going to be no more than just pocket money. You definitely won't make enough to cover your bills!
Sadly, very few legitimate sites exist and even these are being overshadowed by the problems we have discussed. When individuals do discover the genuine sites, they quickly learn that the surveys paying great cash are comprehensive and do not simply need 'a couple of minutes' to complete as they were lead to believe.
If you are lucky enough to stumble across a legitimate survey site we advise you to fill out the survey properly. Typically, some individuals will have their kids complete the survey just for fun, however, this becomes part of the factor this specific niche is being suffocated from the top to bottom. When you really help a company with their marketing research, it can really feel rather nice so do not waste this chance.
Is Taking Surveys For Money Worth It?
A short time ago we decided to do an experiment with one of the fastest typists we know. This lady had vast experience in the administrative world and we figured she was the best chance we had at making real money.  After a week of evaluating various sites, she made the equivalent of less than $0.40 per hour.
Generally speaking, there are more individuals who want the hype to be real than are in fact making good cash from the survey sites. In this industry, the success rates are very small if we compare to being self-employed as a graphic designer or maybe an online affiliate marketer.
Caution Is Advised
If you have figured out surveys and you are determined to make it work there are a couple of things you need to keep in mind: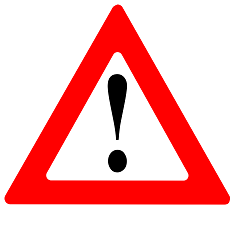 1. If a site is promising to make you thousands, keep in mind everything we've stated here know it simply isn't possible. Of course, you might earn some spare change but you will be able to make a living from it.
2. ALWAYS, thoroughly research the company online including reading a few reviews about the company before you decide to register. If you discover the business has changed their name and there are thousands of complaints on their old name, it's safe to stay away from that company.
If you are serious about making a career move or just want to do something from home to earn money then look for something with future prospects, research the market and search for other different solutions like the two we mentioned previously; blogging and affiliate marketing.
Read more about alternative GENUINE ways to make money online from home:
Making Money With Affiliate Marketing For Beginners
How To Make Money Online Blogging
I hope you enjoyed this post and if you have any concerns about surveys or wish to leave your own individual experience with surveys, leave a comment below, I would love to hear from you!
Before You Go…
If you seriously want to earn money online at home and still not sure about how to start then click the banner below and check out the training platform and the community that got me started. And the best part is you can check out everything for FREE to decide if it is the right for you.