In A Hurry? Click Here To Download This Post As A PDF To Read Later
People have this misconception when it comes to making money online that everything revolves around physical products and services. This may be through selling products via dropshipping or providing a service such as graphic design, content writing, or SEO consulting. This simply isn't true as there is a third option that frequently gets forgotten; selling digital information.
In this article, we will reveal what it means to begin this style of business, the choices you have available, and how to sell digital products online. We will also share useful tips and by the end, you will have a good understanding of how it all works,
What Digital Products Can I Sell?
The answer to this question in truth is practically unlimited as you can definitely try to sell absolutely anything. This could be anything from eBooks to courses, newsletters to lessons, the subjects you can cover are varied and wide. If at this stage you already have an idea of the information you intend to sell then we suggest jumping ahead to the 'Option 1: Going It Alone' section. Otherwise, keep reading.
If you have no real idea and you are researching which niche you want to get into, we recommend sitting down with a pen and a notepad. Keep in mind, there are numerous others trying to sell digital products online so only go into a niche if you have the knowledge needed, have something distinct to offer, or you are able and willing to research thoroughly.
For example, generally speaking, individuals are willing to spend money for information they can't easily get from an online search engine. You are not going to have much success if you are not providing a useful service and what you are charging for they can find with a quick five seconds Google search. Therefore, the advice and skills you are offering need to go above and beyond what is normally available.
We typically see 'Guides' to various subjects whether this is:
Learn A Language
Singing
Playing An Instrument
Dancing
Losing weight
Building Muscle
Taking Photographs
Starting A Certain Diet, and much more!
People are willing to pay for advice and knowledge from someone who is either a professional or who has actually been through the exact same process and this advice can be either in the form of an eBook, a course, or just a simple guide.
When you create and sell information using this method you are answering questions such as:
How should I play the 'E' chord on a guitar?
How do I achieve a work/personal life balance when trying to slim down?
What are the very best foods to consume when developing muscles?
Which SEO methods are the most effective?
Which social media platforms most deserve my attention this year?
Once you have defined your area of expertise it is time now to learn how to sell digital products online.
Option 1: Going It Alone
Today in the market there are some excellent sites where you can build digital products and sell them straight to your audience. However, let us first discuss the option of going it alone. Is it possible for you to assemble your information into a great product and then launch it to the world? The quick answer is, yes. However, it will be challenging and require you to do a lot of groundwork yourself.
Many people start their own site and use the blog feature to gain interest and build their brand. With time, they use strategies such as:
Blogging,
Using Keywords,
Guest Blogging,
Running Competitions, and
Utilizing Social Media
All this will increase awareness of the brand and bring in lots of site visitors. You can start to take benefit of this audience if you run a mailing list.
If we use the 'lose weight' niche, as an example, and let's assume you have a unique strategy that helped you or someone you know lose a lot of weight. On your blog site, you can present the basics of the strategy and talk about the industry in general. As you add your personality and character to your posts this will make them unique and people will return to your site for this. And when the time is right you can promote the eBook or the course you have created and your site visitors will be interested in purchasing from you.
There could also be an opportunity to use the success of other blogs and websites if you have no desire to go through the process of developing your own site. If you find a health and fitness blog site you could show them your digital product and ask if they would partner with you. In this way, you can take advantage of their ready-built audience and even offering them a percentage of every sale still creates a win-win situation for you both.
Option 2: Utilizing A Third-Party Website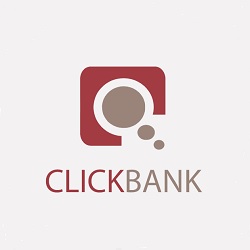 As we have already pointed out option 1 of going it alone will be very challenging and it will take many months before you see adequate visitors to make money from selling your digital information. Therefore, when we get asked how to sell digital products online we generally advise using a hosting site that specializes in selling digital products.
Our first recommendation for a hosting site for digital products is ClickBank as they sell digital products all over the world. ClickBank is not just the place where you will find the world's best industry experts who all come here to sell their digital products, more than 200 million individuals also visit to invest in eBooks, guides, courses, etc.
ClickBank has numerous categories, you can pick your specific niche as you upload so you find your audience from video games, languages, education, business/investing, art/entertainment, sports, travel, parenting/families, software/services, and lots more.
ClickBank has over 22 years of experience and they deal with the front and back-end areas of your business so all you need to think about is producing the very best content possible while communicating with your consumers. ClickBank will not only assist you to get set up, they will provide the support you need and also advise on the growth within the market. Check out ClickBank University.
If we look away from ClickBank there are a number of other sites including Udemy which has made a name for itself for educating individuals through the power of online courses. Going down this route will require more in terms of financial investment and time, due to the fact that creating a course is more intensive than other types of compiling information. However, it will be worth it when the sales start coming in and if you attract good reviews, soon you will start making good money.
With an easy Google Search, you can discover more however take notice of the following:
The percentage amount you get for each sale
Any promotional tools to get your information out into the world
The support you get after starting
The number of visitors the sites gets monthly
The categories available
Any limitations with regard to length, word count, subjects, and so on
Conclusion
If you wanted to know how to sell digital products online, we hope we have given you enough information to start. So, don't let your talent or bank of knowledge go to waste, you now have opportunities to make money and help people who are asking questions. Whether you pick to go it alone or go through a third-party site, work hard and persevere, there's no reason why success will not come.
I hope you enjoyed this post and if you have any questions about how to sell information online or want to leave your own personal experience, leave a comment below.
Before You Go…
If you seriously want to earn money online at home and still not sure about how to start then click the banner below and check out the training platform and the community that got me started. And the best part is you can check out everything for FREE to decide if it is the right for you.