In A Hurry? Click Here To Download This Post As A PDF To Read Later
In recent years, the term 'make money online' has become normal within society and we have the growth of the internet and technology to thank for this. However, what does the term actually mean? Considering we spend our time online shopping, reading news, checking social media, and surfing the web, it seems almost inconceivable that it could be a place to make money. For older generations, it seems like the very opposite.
However, there are now a plethora of ways one can make money on the internet just as we see offline. Therefore, the question of 'what is the process of making money online?' is actually an open-ended question; it's the same as asking 'how do I make money in life?'. Today, we're going to explore the theory behind earning a living on the internet, the steps it requires, and the help you might need along the way.
Step 1: Build Your Website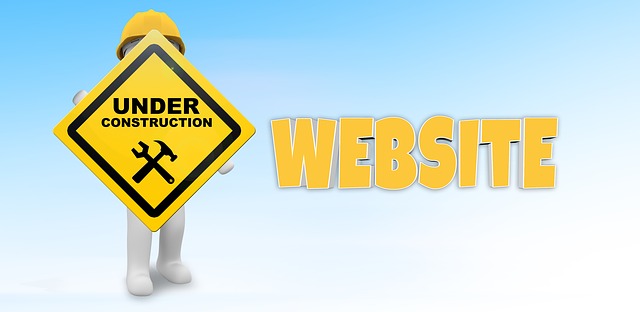 If you've ever tried to create a website in years gone by, we urge you to keep reading because the process is infinitely easier now. Even ten years ago, building a website would take days as well as specialized skills most of us didn't have. If we look back twenty years, it would take a team of experts to have a website up and running within weeks. However, these days, it's easy and there are many providers that will have your site ready within minutes.
If you want to make money online, this will always be the first step even though some people try (and fail) to do it without a website. While Facebook and other social media sites can be helpful, there's nothing like having a hub where people can always find you. With a website saved in the bookmark bar and even an opportunity to build a mailing list, you can grow a list of followers…but we're getting ahead of ourselves.
Nowadays, your website needs to be the highest possible quality your resources will allow. Why? Because, as we said, websites are now easier to build than ever before which means there's going to be more competition than ever before on your journey. If you're trying to take on two Ferraris with a milk float, it just isn't going to work. Remember, this is a real business and your source of income so invest in a top-notch website and you'll be rewarded in the long-term.
With a strong website, everybody benefits because your customers and visitors have a cool place to hang out and you don't have to worry about it collapsing every day. With the cheaper services and a lack of protection, your site will spend more time down than up and inconsistency is a huge barrier to success you have to overcome.
Finally, we should note that the website can be on any topic in the world. If you choose a passion and something you love to talk about, you'll find it much easier to work those long hours and earn the success that will inevitably come your way. With this being said, you still need to consider the demand. Sure, you might have found yourself a nice little niche but if that niche is too small you won't be able to rely on your visitors to provide a healthy income. Instead, find the balance between something you enjoy and something that has enough interest yet isn't saturated.
Step 2: Create the Content
Once you have your website, you can't just have it looking empty so you need to add content. With high-quality pages as well as regular blog posts on your chosen niche, you can bring in the traffic by using SEO (search engine optimization). By utilizing keywords, links to reputable websites, and appropriate titles, your content will appear higher in the list of search engine rankings and this brings more people to the website.
From here, you can communicate with your visitors and build a relationship with them. Over time, your brand will develop and you should make yourself available across many different platforms including Facebook, Twitter, Instagram, etc. As we said previously, social media and the like should always be complementary to your website as opposed to being the main offering of your business.
At this point, we should help you to avoid one of the most common pitfalls because 'content' doesn't just mean endless streams of text. These days, images and videos are extremely effective at bringing in the customers because they allow for more interaction and they activate more brain cells and senses. Rather than simply reading, videos activate the ears while the colors get us more excited. Therefore, you should be looking to utilize different types of content.
If your topic allows for more professional conversations, you could even get together with guests to create a podcast. Now, your visitors can download it to their device, listen to it on-the-go, and get others interested in your brand.
Step 3: Continue Building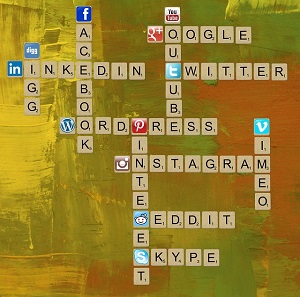 If you're worried about when the 'what is the process of making money online' comes in, don't fear because it's in the next step. For now, you need to keep building the brand by being active on your website and social media. With SEO and genuinely useful content, you'll work your way up the search rankings. If you have the time and resources, you could even start a YouTube channel discussing your niche in more detail.
At this stage, you can also start paying for Facebook Ads, Google Ads, and other types of ads and this is something that can be learned on superb programs like Wealthy Affiliate if you have no idea where to start. As long as you're willing to put in the hard work and effort, there's no reason why you can't overtake those who are giving up on the process.
Step 4: Earn Money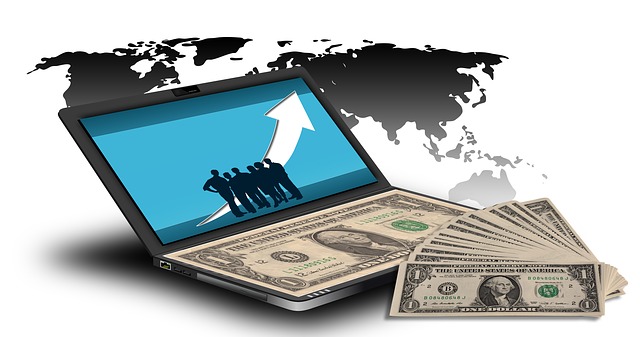 Finally, right? At this point, you've broken the back of the task and you should be well on your way to earning money because you have visitors, your ads are making their way around the internet, and your website should be climbing the Google (and other search engines) rankings. Therefore, you can start to open your website up to earning money and there are many ways you can do this.
Sell Advertising – If you see enough traffic on a daily and monthly basis, other website owners or even businesses might want to advertise their website on yours. For the privilege, they'll pay a fee and all you have to do is allow their ads on certain pages. Of course, we recommend selecting only reputable and high-quality websites. Remember, you've built up confidence and a level of trust with your visitors so allowing a poor-quality website to advertise will be a reflection of you.
Affiliate Marketing – If you've been living under a rock for a few years, affiliate marketing is where you advertise products on behalf of another company. If your visitor clicks on your link and makes a purchase, you'll receive a percentage of the sale as commission. Without having to stock products in your home or visit the post office to send them, you can earn money. Once again, you need to hand-select the products you advertise because they will reflect your service.
Create Products – If you have ideas for your own products, you could even use this opportunity to bring them to the market. With a following already behind you, the readers should trust your judgment and they can even provide advice as to where you can make improvements. By this time, you should have a supportive community of people who are willing to help so creating your own products can be an option. However, you must think about storage and shipping. Are you going to do it all manually or are you going to invest in a small facility?
Google AdSense – With Google AdSense, this provides an opportunity to place ads on your for a fee. As before, you'll be selling advertising space on your site but, this time, it's all done on your behalf using the Google AdSense platform. With the huge power of Google behind you, there's no reason why you can't trust the program and make some money using this method.
Amazon Affiliate – Finally, Amazon is now perhaps the largest marketplace on the internet. Selling everything from computer desks to lawnmowers, becoming an Amazon affiliate is a great move because you can choose the products you wish to advertise. As with every affiliate program, you'll earn a certain amount in commission which means that you need to be aiming for as many sales as possible to earn a good income.
Top Tips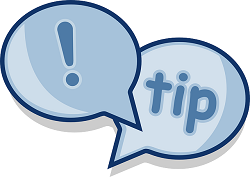 To finish, let's look at some of the top tips from the experts. If you follow these, you should be in a great position in the future. What is the process of making money online? Hopefully, we've answered all your questions now and these tips will make the process that little bit easier.
Choose Appropriate Products/Programs – After working hard to build excitement around your website, don't go and ruin it by advertising random products and brands. Instead, test the products, speak with the brands, and make sure they'll enhance your offering as opposed to taking something away. With the first couple of advertisements you allow, your followers will be testing your knowledge and ability to recommend products so keep this in mind.
Make Sure It Fits – Sticking with the same theme, you need to choose a brand and product that matches your niche. If you're writing about golf but you decide to sign up for an affiliate marketing program with a beauty manufacturer, you aren't going to see results. Instead, you should be aiming for sports-related products and the golf department on Amazon. This way, your visitors are more likely to click on the page and make the purchase.
Get Help – Nowadays, there are plenty of opportunities to receive support to take advantage of this rather than trying to do everything alone. For example, Wealthy Affiliate is a program that offers full training and support within this industry. For an affordable fee per month, you can even enjoy help with your website and live webinars.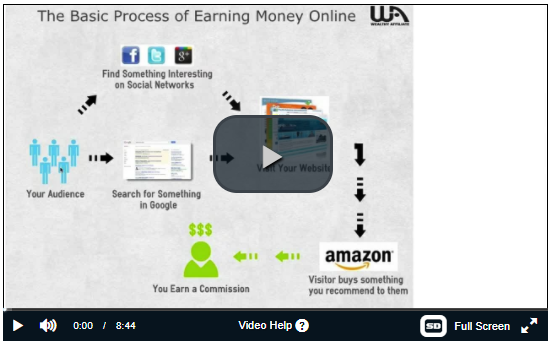 Watch Video To Understand The Process of Making Money Online
Summary
What is the process of making money online? To summarize, perhaps it's easier to suggest that making money online isn't because it isn't easy, it isn't something you can do for an hour a day and expect results, and it isn't something that will change your life an hour after starting your website. However, you will see results if you work hard, dedicate your time to the cause, and remain patient even when things seem slow!
Before You Go…
If you seriously want to earn money online at home and still not sure about how to start then click the banner below and check out the training platform and the community that got me started. And the best part is you can check out everything for FREE to decide if it is the right for you.