In A Hurry? Click Here To Download This Post As A PDF To Read Later
Standing for My Own Business Education, MOBE has been gaining much attention in recent months so we thought it was about time it went under the microscope. If you're looking to make money online, keep reading because we're going to look at the features, the available memberships, and answer the question 'is MOBE Legit and worth it?'.
UPDATE: This program has now been shut down by the FTC.
Introduction To MOBE
As you head to the MOBE website, they advertise themselves as a business training company and they claim to help small business owners and entrepreneurs. While this is true in that they provide training, and allow you to build a business from scratch, it might not be the business you desire because MOBE is a multi-level marketing company with a high price tag. If you haven't heard this term previously, you essentially pay a membership per month and this provides you with the 'right' to sell the very same product to others.
If you're looking for an opportunity to get involved in affiliate marketing and build content around a passion of yours, we advise you to click away and look at some of our other reviews; namely, Wealthy Affiliate and Chris Farrell Membership. On the flip side, MOBE could be the one for you if you want to sell high-ticket items and receive a percentage of the commission. With this, is MOBE Legit? Yes, it's actually a very good program but there are some considerations you need to make and we're going to cover everything today.
Tiering System
Of course, there's no obligation to buy into the tier system but you won't be able to advertise and sell levels you haven't yet reached and this is important to note. In order to make the most money through the highest commission, you need to be on the higher programs or else it just isn't worthwhile. There are many different tiers.
MOBE Consultant – $19.95 per month
Silver Masterclass – $2497 One Time and then $27.00 per month AFTER the First Month
Gold Masterclass – $4997 One Time
Titanium Mastermind– $9,997 + $199 per month
Platinum Mastermind – $16,667 + $299 per month
Diamond Mastermind – $29,997 + $299 per month
At this point, we should note that the service does say you can build a business in your chosen niche. However, the program has been designed so you're left with little option than to promote MOBE to the masses. Whether you choose to sell the middle packages or the real high-ticket options at $30,000, this is completely up to you but the website seems to back you into a corner moving forward and this can be quite restrictive.
At first, the idea of joining for $19.95 per month seems like a great one because you'll have access to the many resources. However, many people in the past have complained regarding the upsells. If you want to promote the high-ticket items and put yourself in a position to earn the best money, you must pay more money and this isn't clearly advertised before you sign up.
In truth, the smaller membership options can be great if you're just starting out in the industry and looking for advice. However, the real commission and money are found with the high-ticket items and these cost thousands of dollars which makes them a hard sell. This being said, MOBE will look to put you in the strongest possible position through their many training resources.
After choosing at least the Titanium package, you'll be shown marketing methods designed for high-ticket items such as these. Therefore, you can target people who have already shown an interest in the product as opposed to marketing to the masses and hoping that one person will have a spare $30,000.
Of all the people we've spoken to and the reviews we've read, they've made their money selling MOBE. Sadly, you just don't see people finding success in their chosen niche with MOBE and this is something you'll need to consider before getting started. Though the $49 entry point allows you access to the platform, the features on offer only brush the service of what you could receive and many believe the site is misleading thousands with this.
The Real Cost of MOBE
With all this information in mind, what will you actually pay for MOBE? Unfortunately, the tiered structure of MOBE can be a little confusing and this is true for most MLM programs. However, it starts with the standard affiliate rate of $19.95 and this is for 10%-50% commission and access to the basic training as well as free affiliate programs.
After this, we move up to the $49 membership and this is where you'll find the most common entry point. As a 21-step program, you go through training, get help from a 'live coach', and you earn some commission.
Unfortunately, the only way you can join the MOBE partnership is to pay $2,500 for full licensing rights to the program. Once again, this includes some training and the modules involved are regularly checked and updated and this is good news for us. With the licensing rights, you suddenly open the door to 90% commission rates and there are plenty of products to sell at this stage of the program.
If you were thinking of marketing the highest platform of 'Diamond', this will set you back $30,000 which is enough for a brand-new car or even the first payment on a new home. Even after this, the costs don't end because you may be expected to attend conferences and meetings which could end up costing thousands more in travel expenditure. Considering most join the $49 membership hoping this will be all they have to pay, this news can come as a real shock.
The Cost of Guidance
Why are the programs so expensive? With the highest tier costing a whopping $30,000, it's easy to just stop and think about why the service is so expensive. In truth, there are two main reasons why MOBE charges this much and why some people will pay it too.
Firstly, and perhaps the biggest advantage, you receive training from professionals who have been in the same position as you previously. Over time, the knowledge of these people has been refined and put into detailed guides and lessons. With a membership, you should learn everything you'll ever need to know within the affiliate marketing world.
Secondly, you're buying into the name and this creates a positive spiral of events for the company. As you pay for the higher membership, this improves the standing of the MOBE brand in the market, which makes the opportunity seem more attractive, which leads to someone else paying out for the license, and so on. Ultimately, MOBE has become a self-fulfilling program where it continually becomes worth more every time somebody buys into the brand.
Choosing To Go Alone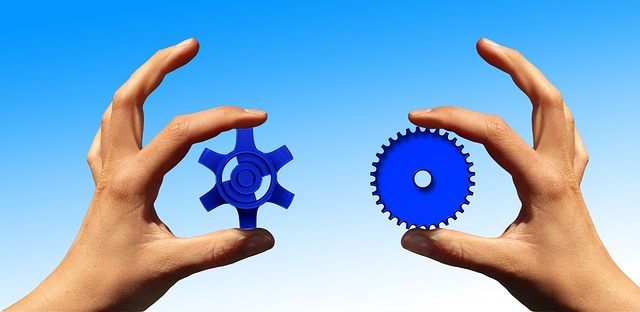 To further emphasize the value MOBE has put on its training, we're going to break down what it means to go it alone. Firstly, you'll need to pay for hosting and this will be up to $50 per month. If we pair this with your domain, email autoresponder, and a website builder, you'll end up paying up to $75 a month (this could be as little as $40 with the right service). What's more, you get to choose a niche of your own and build your own business. Even after success with MOBE, it feels as though you're under their thumb and this has led to many quitting the program even after enjoying some level of success.
Compared to the largest $30,000 membership, plus the additional $300 per month, there's a stark contrast here. Despite the many benefits of choosing this program, the fact most are advertised a 21-step opportunity to make money when, in fact, most earnings are only available after thousands of pounds of investment is a little concerning.
Benefits of MOBE
Is MOBE Legit? Definitely. So far, we've been quite negative with MOBE so let's look into the benefits because there are people who actually make significant sums of money and this is worth remembering.
Brand Name – As MOBE becomes more popular, the brand name grows and this provides you with larger opportunities to sell the high-ticket items. Fortunately, MOBE is growing at a steady speed and this is already helping the current members to take advantage and earn some additional money.
High Commission – If you're looking for a career where money is the main factor, there's no better place to look than MOBE. With respectable commission percentages, you could earn yourself a very good income as long as you're willing to work hard and make it happen. With the high-ticket items only requiring limited sales per year, you don't have to sell hundreds or perhaps even thousands of units as you would with many other affiliate marketing opportunities.
Fantastic Training – Thirdly, the training is genuinely very good and it's also updated regularly which means you shouldn't ever find outdated information (this is the least we can expect for $30,000, right?). Although significant sections of the training program have been designed for advertising MOBE, you can still use the details to promote your own brand if you choose to go down this route.
Drawbacks of MOBE
Excessive Structure – Sadly, the format of the website means you're more than likely going to sell MOBE and this is disappointing for some. After having dreams of starting their own business to talk about a specific niche, selling the MOBE product makes you feel like an employee back in the same old job you wanted to leave. Unfortunately, it doesn't provide the freedom you might get with other opportunities. Not only are there numerous membership opportunities, the site plays on them heavily and this means you won't be able to click from one page to the next without learning of the upselling opportunities.
High-Ticket Items – At the best of times, high-ticket items are difficult to sell but this becomes even trickier once you consider the expensive nature of MOBE. Unless you earn hundreds of thousands of pounds per year (or even millions), you aren't just going to have $30,000 spare for an online program and this is something holding the site back.
Lack of Refund Options –
Finally, the service actually makes it very difficult to request a refund. With a $20 investment, you might be tempted to allow the company to keep your money and just quit the service. However, with potentially thousands at stake, you're less likely to do this and the company knows this little fact.
Summary
When looking to make money online, there are different ways of doing this which creates different needs in all of us. If this is exactly what you're looking for, go ahead and earn your money. If you want more control, freedom, and flexibility, we much prefer other programs without all the upselling.
We are not against high ticket offers providing they offer good value to the end consumer and create a win-win situation for all concerned. If your focus is on high ticket offers then check out our Elite Marketing Pro Review which is also a training and mentoring program helping you start your online business but with not such as high cost as compared to MOBE. With Elite Marketing Pro the biggest difference is they want you to learn and earn in a safe environment and then graduate out of their system to building your own business online.
NOT RECOMMENDED
I hope you enjoyed this review and if you have any questions about MOBE or want to leave your own personal review, leave a comment below.
UPDATE: This program has now been shut down by the FTC.