In A Hurry? Click Here To Download This Post As A PDF To Read Later
You probably know that there is a lot of money to be made online. You should also know that there are lots of scams online and you have to be able to tell the legit from the scams. Some scammers are amateurs and make it easy for people to detect their fake promises; on the other hand, some scammers are so skilled that almost anybody could fall prey. How then can one be sure not to become prey to one of these online predators, looking for unsuspecting people to swindle off of their hard-earned money. Read on and learn how to avoid scams online.
The existence of Internet fraud is costing victims a lot of time, effort, emotion and money. It is well and alive, so much so that in 2015, nearly 300,000 complaints were received by the FBI's Internet Crime Compliant Centre (IC3) on online fraud, which is an average of almost 800 per day. Unfortunately, an average of $8,421 per person was reported to be lost by half of the victims that reported a financial loss.
Older adults tend to be more at risk of internet scam than anyone else. IC3, reports that almost 40% of internet fraud victims are people above the age of 50 years. The greatest number of victims who lose $100,000 and above are also people above the age of 50 years. Sadly, anyone can become a victim of scams.
No one expects your loved ones or you to switch off from the internet, but Staying safe online is extremely important and you can start by familiarizing yourself with these common internet scams and also, taking proactive measures to avoid them:
Free Trial Offer! (Just Keep Paying)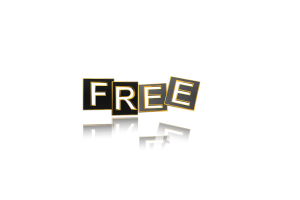 How it works: There are Internet offers you see online that offer you a one-month free trial of some amazing product. Products such as a weight-loss program or teeth whitener and $5.95 is all you pay for handling and shipping.
What's really going on:
Beneath those offers are terms that demand you to pay $79 to $100 a month in fees, forever.
The Big Picture:
Christine Durst, who is an Internet fraud expert and has consulted for the FTC and FBI, says that "These guys are really shrewd, They know that most people don't read all the fine print before clicking on 'I agree,' people who look at the fine print just look for numbers. Most times, companies spell out the numbers with no money sign. This causes anything that has to do with a time frame or money gets washed into the text.
You can see this in the terms for Xtreme Cleanse, what you will see is a weight-loss pill that costs $79.95 plus monthly charges of $5.95 for shipping and handling, these charges apply once the 14-day free trial period finishes or until you cancel.
Avoidance:
Don't believe every testimonial written about the products and try to read the fine print on product offers. You can also make use of Tineye.com; this is a search engine that searches for identical photos on the web. If a person with perfect teeth appears in several sites promoting different products, you can be certain her "testimonial" is fake. Cancel your card immediately, if you can't get out of a "contract," companies that are reputable will allow you to cancel. You can appeal to your credit card company to initiate a refund if that doesn't work.
Hot Spot Imposter Is Close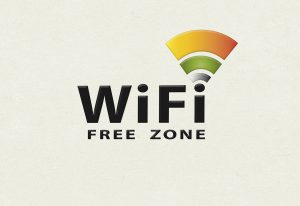 How it works:
You are sitting in the airport or restaurant and you connect to the local Wi-Fi zone. This Wi-Fi could resemble a pay service like Boingo Wireless or be for free. Everything appears fine when you get connected.
What's really going on:
Despite the site looking legitimate. It can be run by a criminal from a laptop that is nearby. If it is a free site, the criminal is going through your computer for password information, credit card, and other banking details or if it is a fake pay site, your purchase payment is collected and your card number sold to other crooks.
The big picture:
Nowadays, Wi-Fi hotspots are everywhere. It can be difficult to tell Fake Wi-Fi hotspots from the real thing. Brian Yoder, a manufacturer of antivirus software and vice president of engineering at CyberDefender, says "It's lucrative and easy to do, a legitimate Web page of Wi-Fi providers like AT&T or Verizon is often duplicated by these Criminals so it collects your sensitive information."
How to avoid this:
You can start by checking if you are set up to automatically connect to non-preferred networks. You can turn it off by going to "Connect to non-preferred networks" in the Network Connections advanced wireless settings for PCs and uncheck. For Macs, check "Ask to join new networks."By going to the Network pane in System Preferences. Buy a $20 Visa or MasterCard gift card to purchase airport Wi-Fi access before traveling; this will go a long way in safeguarding your password information, credit card or debit card details, and other banking details.
Alternatively, you can set up an advance account with providers at the airports. Wi-Fi services at all U.S. airports are listed in Travelpost.com unless you are certain the network is secure, don't do any Internet shopping or banking from public hotspots, so you won't broadcast your credit or debit card information. (Check the lower right-hand corner of your browser for a small padlock icon or Look for https in the URL)
The Not-So-Sweet Tweet (It is A Long Shot)
How it works:
A Twitter follower sends a "tweet" to you about a contest for some expensive prize, like a free iPad, then you see a link just below such an offer.
What's really going on:
The link downloads a software robot known as a bot, adding your computer to a botnet of "zombies" that are used by scammers to send spam e-mail.
The fact:
With URL-shortening service, it's easy for bad guys to post malicious links. This service enables Twitter users to send links with the 140-character maximum. Huge URLs can be broken down into 15 characters or less. When users can't see the actual URL, scammers tend to have the upper hand.
Avoidance:
Josh George, a website entrepreneur in Vancouver, Washington advises people to check out the profile of the follower you don't know, before clicking on a Twitter link. "Nobody is following him and he is following hundreds of thousands of people, it's a bot,"
Your Computer Is Infected! (And We Can Help)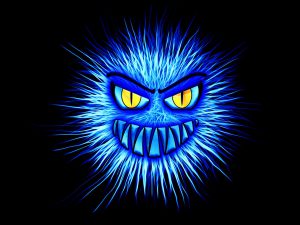 How it operates:
A bogus antivirus software program like "SecurityTool" pops up on your window, warning you of a dangerous infected bug in your machine. In order to run a scan, you are asked to click on a link. Typically the bug is found and the company promises to clean up your computer for a $50 fee.
What's really going on:
By clicking the link, the illegitimate company installs malicious software otherwise known as malware on your device. Not surprisingly, there will be no cleanup. Leaving your computer on life support, after they take your credit card number and other banking details.
The big picture:
A producer of antivirus software and a director of security and research for McAfee Labs, Dave Marcus calls a "Scareware" a clever trick used by scammers. Over a million internet users are affected daily, even computer veterans. It was stated to be the most costly Internet scam of 2010. Marcus says "because people have been told for the past 20 years to watch out for computer viruses."
A blogger and social-media business consultant in Los Angeles, Stevie Wilson, received a pop-up from a private Antivirus company. She says "It looked very Microsoft-ish, and it said I had downloaded a virus," "It did a scan and said it found 40 Trojan horses, worms, and viruses. She was worried that they were corrupting the e-mails she sent to clients and this made her upgrade the antivirus. Her computer crashed immediately after rebooting. She had to reinstall everything after wiping her computer hard drive clean. Despite most of her files were backed up, she lost hundreds of iTunes files and personal photos.
Avoidance: once you receive a pop-up virus warning, close the window, don't click on any links. Use legitimate, updated antivirus software such as free editions of ThreatFireAntiVirusor AVG Anti-Virus to run a full system scan.
Dialing for Money
How it works:
You receive a message saying you have won a gift certificate, just call the toll-free number to get yours or you receive a text message from your credit card issuer or bank requesting your account information that there has been a problem, with your account.
What's really going on:
The "bank" is bogus; their goal is for you to reveal your account information. The gift certificate is also fake; when you call the number, you'll be requested to pay shipping fees to collect your prize after subscribing to magazines. If you fall for this, your credit card information will be surrendered to scammers who will ring up illegitimate charges.
The big picture:
"Smishing," also known as "SMS phishing," is a text-message version of the profitable e-mail scam. The smart-phone revolution has been taken advantage of by scammers, hoping that it is less likely you will investigate the source with a text message to your cell phone. The scam appears fairly legitimate since many businesses and banks offer text-message notifications.
A 20-year-old newlywed in Sacramento, California, Shirena Parker was happy when she received a text message saying she won a $250 Wal-Mart gift card. $2 shipping charge was requested from her by a representative when she called, this shipping charge was increased to $4 by another "representative."Her debit card number was collected, then the e-mails and phone numbers of friends and family were also requested.
Parker started getting constant phone calls from the "representative." she says "It was turning into harassment," she called the Better Business Bureau after two days, she found out that Wal-Mart was not giving away gift cards.
Her husband was able to cancel their debit card after he got to know about it. Luckily for her, they canceled it before the scammer could empty the account, but not before he had helped himself to the $4 "shipping" charge. Parker says "I don't know how they got my personal details," "But I learned my lesson."
Avoidance:
If you have signed up for the service, legitimate banks and stores might send you notices through text message, but your account information will not be requested. You can also call the bank or store directly if you are unsure. You can also Google the phone number or try the Better Business Bureau, to check for any scam reports. Parker would have learned this was a scam if she checked out the phone number.
We Are the World (The World of Charity Scams)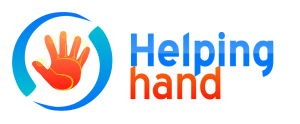 How it works:
An e-mail with a picture of a malnourished orphan from one of a developing nation is sent to you, followed by a request for money and a charity's plea "Please give what you can today". To speed relief efforts, the e-mail recommends you send a Western Union wire transfer with your Social Security, your checking account numbers, your address and your detailed personal information.
What's really going on:
none of the charity goes to helping disaster victims. It is just a scam designed to harvest your banking information and cash.
The big picture:
Age-old charity scams are given new life through text messaging, Internet and e-mails. Scammers closely watch for recent headlines to take advantage of people's sympathy and kindness by setting up websites and PayPal accounts. I remember seeing fake donation sites urging fans of Michael Jackson to donate to his favorite charities within five days of his death.
Avoidance:
Rather than clicking on links in e-mail solicitations, search for the real charity websites and donate. In the case of the Haiti earthquake, fake Red Cross sites were set up by scammers. Credit card or check are accepted by real aid organizations, your Social Security numbers or bank account information will not be requested for, nor will you be asked for wire transfers. As long as you confirm the number with the organization, Donations via text message are acceptable.
Love For Sale (The Cruelest Con)
How it works:
You meet someone in a chat room, on a dating site while playing a virtual game or on Facebook. You talk on the phone, exchange pictures. It soon becomes clear that you were meant for each other. But she/he lives in a different country and needs money to buy a plane ticket or to get medical care or to get away from a cruel father so you can be together.
What's really going on:
This is a scam. You will lose your faith in mankind and your money because there will be no happily-ever-after. Your new love is a scam artist.
The big picture:
Bold new avenues for heartless scammers have opened up since the advent of online social networking. Scam artists are now specializing in luring lonely people into love affairs and fake friendships with the aim of stealing their money. A customer service rep who was 39 years of age at the time – Cindy- fell to a Nigerian scam artist named Simon Peters whom she met on a dating site.
"We started talking on the phone; he said his father lived in Bolingbrook, Illinois." Dawson said "He kept saying how much he cared about me," "I was in love with him."Peters was a handsome man. They exchanged photos; her kids also talked to him on the phone.
Peters started asking for small amounts of money at first, to buy food and wanted the money wired by Western Union to someone named Adelwale Mazu because he lacked the right documentation. Dawson tearfully said "I sent money for airfare to him. I went to the airport to pick him, but he never came."Soon enough, "It started progressing to higher amounts of money."
Peters continued his scam, by coming up with several reasons to get money from her, saying that he was detained by the authorities, Then he was stuck in London, Then he needed money for school. "I didn't want to believe it," said Dawson, when, "Everybody told me he was scamming me,"
Her 12-year-old daughter advised her to stop sending him money that he'll never come. Dawson read about this type of scam on Romancescams.org, searched for the fake name and found out that his photo was a stock image of a male model. She felt angry and really stupid because he had managed to get up to $15,000 out of her.
Avoidance:
You can meet new people and make new friends from foreign countries on Dating and social networking sites. But don't be paralyzed; be smart. On the Internet, it is almost impossible to be too paranoid. Sign off quickly if someone you know only from the Web starts asking for money.
What To Do If You're Scammed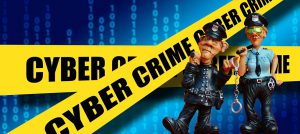 New ways to scam people are always sought by Cybercriminals, so be always cautious when you are on the web. Don't be embarrassed if you fall for a cyber scam or file a complaint with the IC3 after you have gathered any relevant information about the incident. The IC3 analyst will take action by reviewing and researching your complaint, the appropriate law enforcement or regulatory agencies will also receive the information about the incident.
Encourage your loved ones to tell you if they think they are being scammed. Talk to friends and family about these common online scams. For their use and protection, recommend reputable antivirus software, especially if you have kids, educate them on the potential online dangers before they fall prey. Using parental control software will help protect your kids and loved ones from cybercriminals. You can rest at ease knowing the people you care about are being cared for, once your loved ones are properly informed and warned.
If you have been scammed please share your story below in the comments and maybe we can stop it happening to someone else.
Before You Go…
If you seriously want to earn money online at home and still not sure about how starting then click the banner below and check out the training platform and the community that got me started. And the best part is you can check out everything for FREE to decide if it is the right for you.