In A Hurry? Click Here To Download This Post As A PDF To Read Later
Several times I am usually presented with this question, what is affiliate marketing and does it work? In order to fully do justice to this question, we would have to break the question into two parts. The first being what is affiliate marketing?
Affiliate marketing has been going on for a very long time, it's a kind of referral marketing whereby you refer a product to a potential customer and if the customer purchases the product you get a commission.
In the case of affiliate marketing, the referral is done online. That is, you refer someone to an online product on your affiliate website, when the customer purchases the product as a result of your recommendation, you receive a commission.
Affiliate marketing can simply be defined as an internet based form of marketing where you get paid for referring customers to a company's product or service. It is kind of similar to real estate agents where they get a commission for selling a property on behalf of the owner of the property.
There are three key parties to an affiliate marketing program, they are;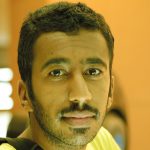 The Affiliate Marketer – This is someone who promotes the affiliate link on his website. That is the website that directs the customer or client to the merchants' sites. Usually, this is the affiliate marketer's website. It could be a blog or a page on any social media platform.
Merchant  – The merchant website is the site of the company that develops or owns the
product that is for sale. It is the merchant's responsibility to have all systems in place for the customer to buy the product. If the customer eventually purchases the product, then the affiliate who referred them to the site is given a commission. This is usually a pre-determined fixed amount or a percentage of the product's selling price.
The Customer –  Someone who buys the product as a result of the activity of the affiliate.
Product Link
You can create content on a topic and then provide a link to a product you feel might be of use to your readers. Provided the link being used is an affiliate link, you would be entitled to earn a commission.
The commission usually varies depending on the product you are advertising, the commission involved could be between the ranges of $1 to $10,000.
When discussing affiliate marketing the question that readily comes up is how do companies track the record of the affiliates and the sales made? This is done using a tracking URL (a special link given to the affiliate marketer by either the affiliate company or the product company).
The function of the URL is to monitor and record all the traffic and sales made via your website or advertisement. A lot of old affiliate programs made provisions for the buyer to enter the email or referral information in order to be able to track affiliate sales, there are a lot of shortcomings in this method, and hence it is not the best way to track sales progress.
Currently, most of the online companies who deal in products or services usually offer affiliate programs. All you need do is to sign up for the program and get your special tracking URL. Whenever you write or advertise their products, you can include this special tracking URL in recommending the company's site or product to your readers and in turn get a commission each time your readers purchase anything from merchant's site.
For every affiliate program, there is a Time of Service (TOS) attached to it. For instance, a large number of affiliate program offer a 60-day or 90-day cookie period. What this means is that if someone uses your special affiliate link to land on a merchant's site and purchases a product within the 60 or 90 day period, you would be due a commission for the sales. In order to better understand affiliate marketing, here are some of the frequently used terms associated with affiliate marketing;
Affiliates: These are publishers using an affiliate marketing program to promote a product and in turn make sales.
Affiliate Software: These are software programs used by companies to develop an affiliate program for their products.
Affiliate Marketplace: These are several marketplaces that operate as a central database for affiliate programs in different areas of business.
Affiliate Link: These are special tracking URLs that are provided for your affiliate program. These links are used to monitor the progress of your affiliate program.
Affiliate ID: This is quite similar to an affiliate link, the major difference being many affiliate program offer this unique ID which you can add to different pages of the product's website.
Payment Methods: There are various modes of payments available on different affiliate programs. Examples include; wire transfer, checks, PayPal and many more.
Affiliate Manager/OPM: These are people hired by companies to help increase the revenue of affiliates by providing optimization tips which also help to increase company sales.
Commission percentage/amount: This is the amount or the percentage commission you will receive as an affiliate for every sale made.
Landing Pages: These are advertising pages created for the main purpose of increasing sales. Most affiliate programs have several landing pages. You can always decide to carry out a test to see which of these pages converts best for you.
Link Clocking: Links used for affiliate marketing are usually long and ugly. Link clocking is a technique used to shorten URLs and turn ugly links into links that are easy to read and understand by readers.
Custom Coupons: Many affiliate programs allow affiliate marketers to create coupons that are used to track sales, these coupons offer discounts to customers and helps to increase affiliate sales.
I think we have been able to do justice to the first part of the question what is affiliate marketing and does it work The second part involves answering the question does affiliate marketing work?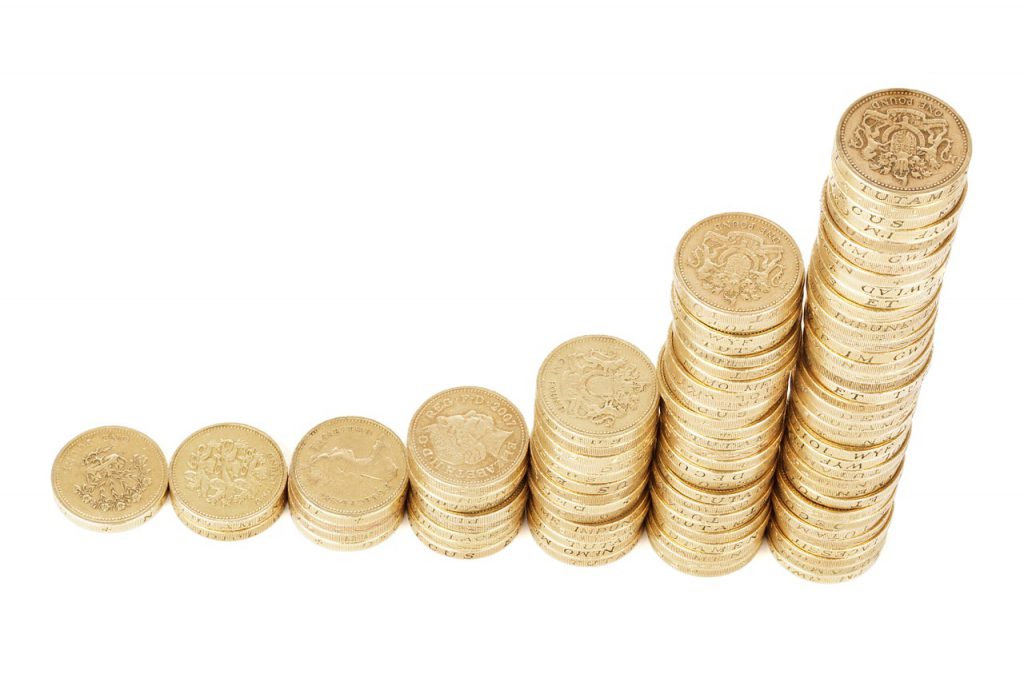 Affiliate Marketing is a Multi-Billion dollar industry and experts are predicting it is set to grow to around $6.8 Billion by 2020. Now that we know the industry is huge and growing the only thing we really need to look at is the reason why someone should think about starting an affiliate marketing business.
6 Reasons To Start An Affiliate Marketing Business
Doesn't Require Much Startup Capital: Starting a business which involves buying and stocking up inventory could be capital intensive, costing you thousands of dollars. With most companies signing up as an affiliate is free, however little capital for marketing can help to grow your business faster.
No Special Skills Needed: Affiliate marketing requires no special skill. Starting out as an affiliate is something that can be done on your own, as the business expands you can decide to outsource certain functions. It is quite easy to run.
You Don't Need To Own Or Stock Products: Affiliate marketing does not require you to own a product you want to sell. All you need to do is promote a product which is already for sale. There is also no limit to the kind of products you can promote. It can be an eBook about fishes or a toning cream – there is always something that can be sold as an affiliate.
Doesn't Require Specialized Or Expert Knowledge: Being an affiliate doesn't require any form of specialized or expert knowledge in any subject or field of study to sell a product. What is required is simply being able to understand the mind of the consumer and be able to effectively market the product in such a way it gets the customer's attention. Naturally, having the right mindset in order to be able to market an affiliate product helps.
You Can Earn Passive Income: Passive income is similar to owning a property and leasing that property out for rent. As long as the property is on rent you earn money. Unlike normal jobs where you get paid for the job you do, as an affiliate marketer you can continuously make money from the task you did one time.
Flexible Working Hours: You have the power to choose when you work and from where you work. This enables you to create a suitable work, life balance and in the process, you become your own boss. Isn't that cool?
Now that you have a better understanding of the question, what is affiliate marketing and does it work? Let's cover some questions that are frequently asked by webmasters and marketers on affiliate marketing.
Is affiliate Marketing Illegal Or Harmful?
I can categorically tell you that affiliate marketing is neither illegal nor is it harmful. It involves using the link provided by the affiliate rather than a direct link to the website. The customer does not pay more by going to the merchant's site through an affiliate link.
Can You Combine Affiliate Marketing And Adsense?
Yes, we can. This is because affiliate marketing does not infringe on any Adsense TOS. As a matter of fact, some people prefer affiliate marketing to Adsense as they believe affiliate marketing works better than Adsense.
How Can I Get An Affiliate Link For Any Product?
It is a known fact that most companies online now offer an affiliate program and they usually provide information relating to their affiliate program on their website. If you want to find out if the company offers an affiliate program, be sure to always check the company's FAQ section on its website if one is available.
Another way to go about it is to do a quick Google search. For instance, you could type the following phrases into the Google search bar. "Product Name + Affiliate Program" Or "Your Niche + Affiliate Program" and you will be presented with many affiliate programs so you can choose the program that is suitable for you.
How Much Does It Cost To Join An Affiliate Program?
Affiliate programs are usually free as there are no charges for joining a program. Although you might incur some cost depending on the way you choose to promote the product. For instance, writing a blog post would not cost you a dime. However, PPC, email marketing, and advertising usually come at a cost.
What Qualifications Are Required To Become An Affiliate Marketer?
To become an affiliate marketer requires no qualification whatsoever. However, if you are going to start blogging it is recommended you develop good copy-writing and marketing skills. As this will give you an added advantage.
How Much Money Can I Make From Affiliate Marketing?
There is actually no limit to the amount of money you can make from affiliate marketing programs. How much you make depends on which program you are promoting and your conversion rate.
Affiliate marketing is just like any other business, how much you stand to make depends on how much effort you are willing to put into it and how seriously you take your business. For instance, if you put minimal time into marketing the product and spend more time in doing less productive work, there is every likelihood you might not earn as much from it.
Becoming an affiliate marketer is very simple. I suggest you check out some of the other articles on this site to learn more about affiliate marketing. They would get you started on the right path, and at the same time teach you the basics of affiliate marketing and all that it entails.
In any venture in life, the most important thing you need to do is to take action, be bold and take the first step. The highly successful affiliate marketers are those who have taken the bold step and got started not those who sat back thinking about doing. The fastest way to learn is by doing so start and as time goes by, you would hone the skills and also learn new tricks that would put you at an advantage. So don't sweat it, keep moving!
I hope you enjoyed this review and if you have any questions about Affiliate Marketing or want to leave your own personal review, leave a comment below.

Check out some of our most popular product/service reviews…