In A Hurry? Click Here To Download This Post As A PDF To Read Later
With the ever-improving technology, the world has now been made into a global village as it has been able to permeate into every society and has been able to cause a dramatic disruption in the way we live, entertain and work.
Yet, with the massive change in the world today, and instant access to the worlds' population through social media and online searches, most people are still perplexed on how they can use the internet to make online money.
Today, if one is serious about succeeding in any endeavor, be it online or offline then there's a need for them to deliver large amounts of value to their work. Doing the most work for the least initial return. This is because, it takes time for one to build authority and create an audience, which are the two main elements necessary to succeed in the wonderful world of commerce on the web.
Every single successful business and individual has been able to deliver a large amount of value at the beginning. They were able to do all the work and inspected it accurately in order to do right by their customers. As long as one keeps that in mind, they will be able to succeed in the long term.
Listed below are some things you could look at when you start thinking about how to make money online from home.
Finding Your Niche

You need to figure out what it is you are good at or would love to be good at in order to actually be comfortable with what you are doing. You don't need to be an expert at the moment, you just need to decide where you will be able to fit in if you are serious about making money for the long run.
Build A Blog On A Custom Domain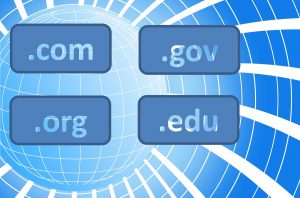 Your blog is normally like your virtual home. Without it, you have no place to filter all the traffic and individuals interested in what you have to say and offer.
You are advised, however, not to build your blog on subdomains such as www.wordpress.com, instead create blogs with custom domains such as www.yoursite.com
Always Add Value
Over time, adding value to self normally creates authority, and authority breeds trust, which the help in the growth of your audience as well as readership. When you lack a significant following, you'll end up finding it hard to gain any traction online. It simply takes time.
Create An Email List And Treat Them Right
One of the ways for you to make money online is by marketing to an actively interested group of email subscribers. Most people tend to think that email marketing is dead, however, that's far from the truth.
This is actually your greatest potential source of income online. You can think of it as a money tree.
Don't Sacrifice Morals For A Quick Buck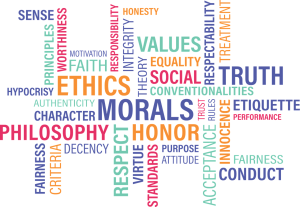 In the beginning, you may want to do whatever work comes your way in order to make money online. However, you are cautioned not to sacrifice your morals in order to make quick money as it may come with other consequences.
Individuals may end up putting you off as well as you may lose Google's trust. In addition, you are advised not to involve yourself with things like AdSense or other ads on a blog before you have around 10,000 visitors per day.
It may seem frustrating in the beginning but anything lucrative takes time to develop. I advise you to stick it out and not give up along the way. In the meantime listed below are some of the best and most legitimate ways you can make money online in the short and long term.
Write And Sell An Ebook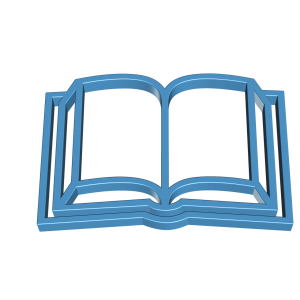 If you are good at writing then you are able to write an EBook as the market has not yet become saturated. Some topics you may think about include technical topics that help in the building of skills. This is a good way to generate income as this does not require a lot of effort as well as the capital before any money is generated.
You may sell your books through sites such as Amazon's Kindle program or Apple's iTunes Connect, which are able to give individuals access to a large digital-book reading market and the barriers for entry are incredibly low. You need not invest a lot of money in order to make it happen, however, you do need to invest a lot of time when it comes to writing and marketing.
Create An App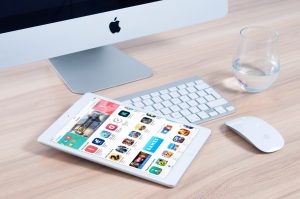 This is more technical and for individuals with the knowledge of app development, this might be a good way to actually generate money.
This may end up being a great source of passive income when done the right way. You are able to reach a wide audience of Android users if the app is worthwhile.
However, the apps normally require a significant investment of both time and money upfront. In case someone doesn't have the skills they may need to hire an individual or individuals in order to help in building the app. Before anything, however, you need to do proper market research and analytics in order to come up with the right app.
Offer Gigs On Fiverr
If you are good at a certain profession, it is possible for you to offer your services on Fiverr starting at $5 per job. With time you will improve, get known and get more good reviews, the more gigs the better the pay. It all takes time.
Write Articles For Other Sites
You are able to write articles for other people depending on your level of skill. In the beginning, writing may not be a lucrative source of income but in time you are able to build your portfolio and get more clients.
You could also do other things related to writing such as emails, copywriting for descriptions or other sales-related content. However, you need to do research to learn the going rates.
In conclusion, there are many ways to make money online while still at home. The internet is a good friend if one only knows how to use it well.
I hope you enjoyed this post and if you have any questions about Making Money Online or want to leave your own personal review, leave a comment below. I would love to hear from you!
Before You Go…
If you seriously want to earn money online at home and still not sure about how to start then click the banner below and check out the training platform and the community that got me started. And the best part is you can check out everything for FREE to decide if it is the right for you.