In A Hurry? Click Here To Download This Post As A PDF To Read Later
When it comes to making money, having to do a desk job can be super boring. To make things worse it might even be a job that one actually hates and is just doing it for the sake of the need to get by from day to day and just be able to meet the bills. One can only sustain themselves for so long with a job they actually hate due to the fact that they may end up underperforming in the job.
In addition, one will never be at peace and may end up being grumpy and angry all the time as well as frustrated since they have to wake up to the same job that they hate every single day.
The perks of being self-employed or just having a second job that one is actually having fun are numerous. One is able to spend time with family as well as with self if self-employed. In addition, one tends to rest the mind and work in a comfortable environment hence, stress levels are reduced and one is able to actually enjoy life since they are doing something they love as well as enjoy.
When it comes to free ways to make money online, there are numerous numbers of ways whereby you are able to make money. This is very convenient as most of the money made is untaxed, (it is your responsibility to declare the income for tax purposes), and is actually good over the long haul.
Listed below are some free ways in which you are able to make money online at your own convenience.
Be A Mommy Or Daddy Blogger
Being a parent can be a full-time job between changing the diapers, to washing clothes to shuttling kids around. Hence, free time is normally not available to just hop on the blog bandwagon, but it is a worthwhile consideration in case you need an extra income.
Even though you are a parent, it is not a must for you to write about parenting issues since there are already numerous blogs about 'life as a mum (dad)', you should consider writing on a different issue that you may be passionate about. The more entertaining, informative and original you are the more the followers you may get and with time the online following may start making you money.
Serve As An Online Juror
Some attorneys tend to use a panel of mock jurors in order to get feedback on cases before they go to trial. However, the mock online juror is normally expected to be residing in the county or federal district where the case may be tried. You are able to sign up online and just in case a case is posted to your area, you are able to get a notification.
In addition, you cannot be a lawyer, paralegal or legal assistant or by any chance related to a lawyer to participate.
Evaluate Websites
You can also make extra cash within a short period, of approximately $10 for about 20 minutes if you sign up for UserTesting and evaluate websites.
You are required to have a computer that is connected to the internet as well as a microphone and fill out a form that explains your demography. You are able to then receive work that matches that of the target audience of sites being tested.
Using UserTesting's screen recorder which you need to download, record both verbal and on-screen movements as you click through the site. Most site owners are normally just looking for feedback to check whether the site is confusing to navigate.
Transcribe Me

If you are very efficient and fast at typing and transcribing, this is something that you can try as well. You are able to subscribe to sites such as Transcribe Me, where you are expected to change audios and videos to text form. In addition, you are able to determine your own work schedule as well as have an opportunity to have a career progression.
For this task to be done you just need a computer that is connected to the internet as well as transcribing skills. There are also applications that can help with transcribing on both Google and Apple app store. You can ask for payment at any time as long as you have a minimum of $20 as balance. The money is normally released fast and is normally secure as PayPal is used.
Build Websites For Small Businesses.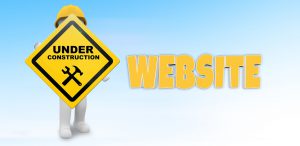 For individuals with these skills, building of websites for small businesses can be a good and very lucrative way of making free money online. Most small businesses don't have good and running websites. If you are able to actually formulate a website that actually works, with time you will be able to actually make a lot of income because you just might get other referrals hence, building your clientele.
Sell Photos Online
If you are an excellent photographer, the capturing of beautiful photos maybe a lucrative income generator for you. There are numerous sites that you are able to capture photos and upload them to those sites. When other individuals visit the site and actually download the pictures, you are able to make money with each and every download.
Outsource Business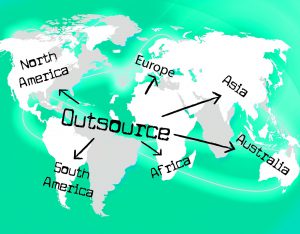 This is one of the best and most lucrative ways of making money online that is free. You literary have to do nothing in this business.
Once you have been able to establish yourself as a brand or authority, you are then able to make a lot of money from this business.
Many companies worldwide are able to pay any amount of money but in return expect quality work as per their standard. With millions of freelancers who are able to provide high-quality work for just a fraction of the money paid, you are able to make great profits just by outsourcing a service. Some platforms that you may use to get these freelancers include Fiverr.com, Freelancer.com among many others.
In conclusion, there are many free ways that you can make money online. If you find a niche in which you fit in, you may just be able to excel in it beyond their wildest dreams.
With time and patience, you may grow your authority and actually end up leaving your normal jobs since what you are doing is making more than what you earn at your normal job, and yet the online job has more perks than the desk job.
I hope you enjoyed this post and if you have any questions about Making Money Online or want to leave your own personal review, leave a comment below.

Check out some of our most popular product/service reviews…