In A Hurry? Click Here To Download This Post As A PDF To Read Later
Last year the FBI released an article online warning of the dangers of binary options. It started out with a 'word of warning to the investing public', the fact that the FBI is now heavily monitoring binary options and has released a warning to the public maybe suggests everything we need to know about this niche. However, in the interest of fairness, we can't just assume all binary options are frauds just out to scam you of your hard-earned cash We need to dig beneath the surface to discover the real truth about binary options and this is our topic for today.
What Is Binary Options About?
The US Securities and Exchange Commission in 2008 approved exchange-traded binary options and opened the door to this niche. Basically, with binary options, investors are provided with a method of trading price fluctuations across several global markets. When we compare to traditional trading options, binary options are different in payouts, fees, risks, and liquidity. Binary options have been classed as 'exotic' options and if you invest you will either receive a payout or your funds will be lost.
Available Binary Options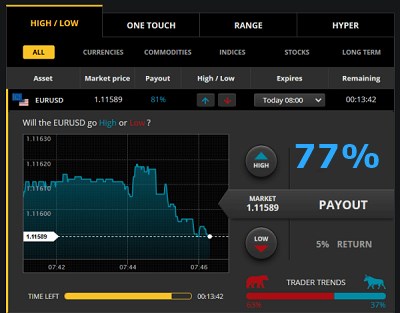 Let's first look at the two major types of binary options before we address the 'are binary options scams' question. The first type of binary option we have an option called 'cash or nothing' which pays out a fixed amount when 'in-the-money' on the expiry date. The second option is 'asset or nothing' and this will pay the underlying security's value.
Let's look at the most common types of binary options, the idea is for you to bet on the stock. Let's look at an example, maybe you think the stock price will go up to $80 by the end of the day. Believing this you purchase a binary option for $55. If the stock prices do reach $80 you will have a small profit however anything under $80 will automatically lose your money.

Based on how confident you feel or the information you have you might decide to buy several binary options to increase your chance of winning (or increase your chance of losing!)
Are Binary Options Scam
In spite of the niche having good intentions when they launched and were approved in 2008, binary options is now a hub for scammers.
Let's look at the FBI figures, more than $10 BILLION is stolen every year through binary options and the fraudsters are just getting more daring with their schemes. Just recently these scammers used Sir Richard Branson's name in an effort to persuade individuals into buying these phony investments.

As you are read this article you may be thinking how this is allowed to happen and actually it's a story of two halves. On the one side, we have binary options that are listed on the exchanges and this indicates they're regulated by the Commodity Futures Trading Commission (CFTC) and various other entities. However, where the problem arises is that the majority of the industry uses websites that are not regulated by the US authorities and don't comply with guidelines. Some of these websites are being controlled by criminals around the world as they scam people.
From 2008-2010 binary options were considered to be a serious investment idea and many people chose to put their funds into these binary options. However, things started to turn in 2011 when four complaints were received by the Internet Crime Complaint Center (IC3) from people who had lost $20,000. Today, as we approach the end of 2019, this number pales into insignificance as it now runs in the billions and affects thousands of lives every year. Countries around Europe believe binary options are responsible for around one-quarter of all fraud complaints which just goes to show you how serious this fraud problem is around the world.
How Do The Binary Options Scam Work?
Are binary options scams? Well, we're going to supply you with some suggestions on how to avoid this scam a little later however initially, we want to describe how the scams work. Most of these scammers are located overseas and these scammers only have one goal in mind and that is to steal as much of your money as they possibly can. In recent years they have achieved this through three different techniques;
Identity Theft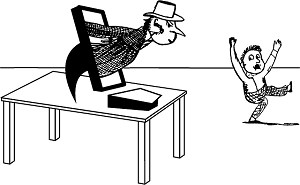 I am sure you have heard a lot about Identity Theft and for some binary options websites they email stating the government requires copies of utility bills, credit cards, driver's license, passport and other pieces of personal information. Unfortunately, a lot of people see the word 'Government' and fall for this trick. They provide the information which gives these scam artists enough to clean out their bank accounts almost instantly.
Lack Of Refund Or Earnings
Some binary options companies flat out decline to give a refund or the earnings to the customers. Let's look at it from the customer's point all is going well and they are making money however this is until they attempt to withdraw the money only to find the company denies their request. From this point on it becomes impossible to reach customer support as emails and phones get ignored. In other cases, we have seen customer accounts being frozen by the company and the company even accusing the customers of fraud.
Trading Software Manipulation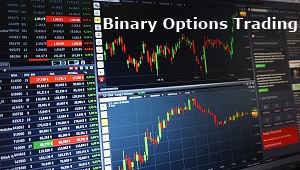 Even though on the surface they promise to do their best, we have seen some trading platforms change their software algorithms to purposely create a loss for people investing with them. By altering costs and payments, losing trades are created and the customer just feels as though it wasn't to be when they've in fact been tricked out of cash. Another typical technique is to extend the expiration time on all winning trades up until they're in a losing position.
Legitimate Solutions
When responding to the question of 'what is binary options about or are binary options scam?, maybe we should be asking 'are ALL binary options scams?, Let's were asked this question our answer would be 'no'. There are still legitimate services in the market place, companies doing their best in the shark-infested waters. Let us provide you will some suggestions and advice to find real brokers who will provide a good service.
Research Brokers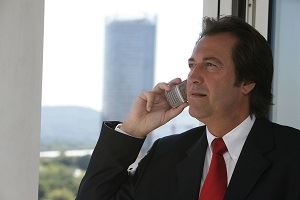 Take your time and research and by this, we mean research like your life depends on it and don't just trust everything that comes up in a Google search. Go further by opening up a second tab and entering the company name to see what people are saying about the company. Read reviews about the company and if you read ten reviews and nine are negative means you are not going to have a positive experience with that company so better to stay away from it.
TIP: Type in the name of the broker plus the word 'scam' in the search engine you will see the complaints about the company. If no complaints then you can be confident however you can take another step just to be extra sure.
Ensure Regulations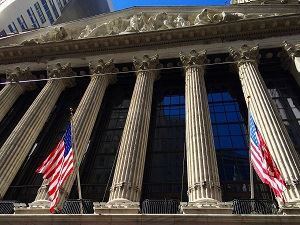 Our advice is to only choose a broker from countries that have strong regulations in place to protect the consumers. All the time you must make sure the broker is being regulated otherwise you have no idea what they are doing with you money.
We know this market in the US is regulated by the Securities and Exchange Commission (SEC) and in the UK it is controlled by the Gambling Commission. If you choose a company from a country without regulations you risk your investment and we have already shown you there are overseas scammers lurking in that corner of the market.
Summary
Finally, are binary options scams? Our answer is Yes and No. If we compare this to other niches, there are definitely more scams in binary options which makes the process a minefield, Yes, it is possible that you can find legitimate services using our advice above, however, we are of the opinion there are much safer and better ways to make money online! Check out some of our legitimate suggestions or click below to see the active and fun community I am working with.
I hope you enjoyed this post and if you have any questions about Binary Options please leave a comment below. I would love to hear from you!
Before You Go…
If you seriously want to earn money online at home and still not sure about how to start then click the banner below and check out the training platform and the community that got me started. And the best part is you can check out everything for FREE to decide if it is the right for you.