In A Hurry? Click Here To Download This Post As A PDF To Read Later
Survey Voices is an internet platform that connects users with survey sites. The site allows you to access multiple survey sites where you can get paid for your opinion. Nowadays, survey sites have become a popular method of making a legitimate income online, even though many of them pay peanuts.

Is Survey Voices a reliable source of getting paid for answering questions? Can you trust the platform with your personal information? In this article, we look at what this site represents, how it works and whether you can actually make money from it.
What Is Survey Voices?
Survey Voices sounds like a site that offers paid surveys but it is actually a survey broker. It is not a survey platform but only connects you to other survey sites and free offers. It is similar to Opinion City, a company that serves as a link between survey companies and respondents.
Survey Voices is part of Matthew Conlin's company Rewards Zone USA which is based in White Plains New York.
While you can register on the site to answer surveys, you can also get free offers such as gift cards, phones and others. Unfortunately, the company takes all your information before allowing you to access the surveys and offers.
How To Join Survey Voices
Joining this platform is straightforward. Like most platforms, it collects information about your age, gender and language to match you with surveys. However, you will also provide your phone number and address which is strange considering the sensitivity of the information.
By giving out your personal details, you expose yourself to a deluge of daily spam calls and text messages from telemarketers. It is almost like an invasion of your privacy and there is a high risk of impersonation and identity theft.
As a member of Survey Voices, the platform provides you with numerous survey sites to join. There are also free offers including gift cards up to $1,000 and free smartphones.
Despite Survey Voices providing links to legitimate and paid survey opportunities, not all their offers are clean. It's vital to research any survey opportunity on the platform before accepting so you don't waste time on platforms that won't pay. Sites like Swagbucks and Survey Monkey pay their survey takers although the payout is small. But this platform is also hosts to scams, so you need to be careful when choosing surveys.
What Of Free Offers?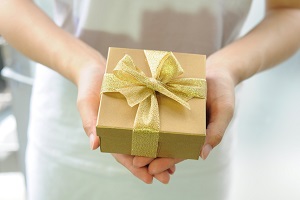 Besides surveys, Survey Voices provides free offers. However, there is nothing free about these offers. If your antivirus or firewall is up to date, it won't allow you to access this offers as the system considers them malicious.
These offers force you to subscribe to free trials of paid products and services but you have to supply your credit card information. Once the free trial period expires, they start charging you automatically.
In theory, you can opt-out of these programs, but it's not always as straightforward as the sign-up process. The worst part is that you have to provide your driver's license and bank statement to claim any wins. In some cases, people reported Survey Voices asked for the signature on their tax forms. This is worrying as criminals can use this information for ulterior motives.
You might want to think things through thoroughly before giving out sensitive information about your private and financial life to strangers. If identity thieves get access to the information, they can cause extensive damage to your bank account and reputation. You might get a free iPhone but is it worth the price you paid?
Can You Make Money On Survey Voices?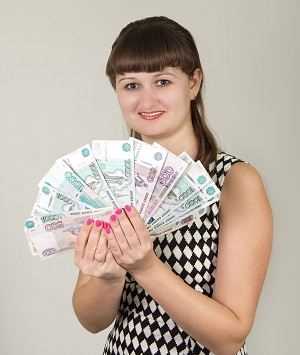 Survey Voices is a legitimate way to make money online. But like other survey brokers, this platform pays very small amounts for your services and you may not even get paid. While it provides a source of passive income, you may not be able to make a sustainable income from this site except for people with plenty of free time on their hands.
If you want to make a living online, you are better off trying affiliate marketing, freelance writing, or eCommerce among others. But if you need some extra change at the end of the month, surveys can be a great option.
The amount you make through this platform depends on the time spent on surveys and the sites you take work from. While Survey Voices claims you can earn up to $300, this will take a lot of work and time because surveys generally pay low rates.
Some surveys don't pay at all even after you've completed them. This can occur if you answered a survey that does not fit your demography or the survey quota has been met. Clients order specific numbers of surveys and won't pay for additional responses when their quota is filled.
What Is The Minimum Payout?
The minimum payout depends on individual sites. Some sites have very high minimum payout limits that make it extremely difficult for survey takers to withdraw earnings. There are instances where the site will change the rules, cancel some of your earnings or assign more surveys just to prevent you from accessing your funds.
If this happens often, stop working with such sites as it shows they have no plans to pay you. However, not all sites have this bad practice but prepare for such eventualities.
Is Survey Voices A Scam?
Survey Voices is a legitimate business that connects survey takers with multiple companies that need their services. But it appears that the platform does not do due diligence regarding all the sites it links respondents to.
There are several complaints on the Better Business Bureau (BBB) website on swindlers spamming users' phones and emails. These reports paint the company in a bad light and lead many people to erroneously call them frauds.
But the company is a legal entity with a known office and owner. And it also pays its users even though the process can be lengthy and a bit complicated. The company shows it is responsible as it responds to users' complaints on BBB and tries to resolve them to their satisfaction. However, not all cases have been resolved and even successful users had to complain repeatedly to get the company's attention.
Pros
The main advantage of joining this platform is that it provides a one-stop-shop to access multiple survey sites and free offers.
You don't need to search the internet for different survey sites to make a few dollars a month.
Cons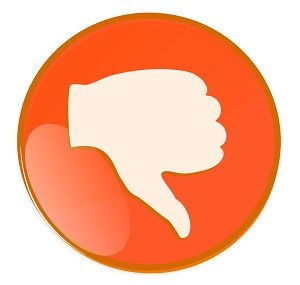 There are several cons to this website including:
Scam Sites: Users complain that Survey Voices directs them to websites with questionable intentions. While most survey opportunities on the platform are legitimate, the few bad eggs give the company a poor reputation. Before taking any survey or joining any free program on the site, do due diligence.
Prone to Identity Theft: It is difficult for us to understand why this site needs your home address, phone number and financial details. All of these place you at serious risk in case identity thieves breach the company's data servers. This alone is enough reason to prevent anyone from joining this platform.
Low Payouts: This is not completely Survey Voices' fault. But they can do better by directing users to sites that offer low and fast payouts.
Final Thoughts
Survey Voices is a legitimate broker in the survey industry. The site links people to multiple survey sites so they can earn some online income. However, it is not the best way of making money online as payouts are low and far between and not all the offers are genuine.
I hope you enjoyed this review and now have the answer to "Survey Voices Review" if you have any questions or you just want to leave your own personal experience, leave a comment below. I would love to hear from you!
Before You Go…
If you seriously want to earn money online at home and still not sure about how to start then click the banner below and check out the training platform and the community that got me started. And the best part is you can check out everything for FREE to decide if it is the right for you.