In A Hurry? Click Here To Download This Post As A PDF To Read Later
Google AdSense is a revenue-generating scheme for bloggers and vloggers. It's about the most common way to monetize a blog or site. Full-time bloggers are smiling to the bank every month, specifically on the 21st, thanks to Google's AdSense program, and for most of these bloggers, it's a single stream of income which generates a substantial amount of money for them. An AdSense account is a must for anyone who wants to start raking in an income by sitting down all day or half the day behind a computer screen feeding his or her target audience with contents to satisfy their voracious appetite.
Before we go into the nitty-gritty of this article, let's look at what AdSense is all about and the ways you can earn from it.
What Is AdSense?
AdSense is a program offered by Google that enables registered users to place ads supplied by Google on their website or blog and whenever such ads are clicked, the registered blogger gets paid 68% of the amount the advertisers paid Google for the ad.
Two Ways You Can Earn From AdSense
1- Through blogging
Blogs offer a platform for placement of ads by Google where the revenue from these ads is shared between Google and the blogger.
2 -Through YouTube videos
These can be faster than blogging when it comes to making money with AdSense and easier to do. You can dance, sing, crack jokes, do comedy sketch or teach something new? Then YouTube can make your wallet fatter than it used to be simply by uploading videos of whatever you know is unique and can attract viewers. The number of viewers you get on your uploaded videos determines how much you will earn.
How Can I Be Eligible To Start Earning?
1. Start A Blog
The first step is to start your own blog, you can do this within minutes and for free by clicking here. By the way, if you don't own a blog or don't plan on starting one for yourself anytime soon, then you're already in the wrong place. I would highly recommend starting a blog on something you are passionate about. It could be a hobby, or specialized knowledge may have. I say this for the reason if you are passionate about something it will be much easier for you to create content and talk about it.
Since we presume everyone interested in this article is a blogger or a potential one, let's go the second eligibility criteria.
2. Register For An AdSense Account
Yes, you have to register for an AdSense account with Google and wait for approval. These could take a minimum of 2 weeks to a maximum of 4 months depending on your site traffic and content authenticity. To register for one is a no-brainer, click here to register for Google AdSense Account.
How Can I Get Google AdSense Approval?

If your site is about three weeks old, but the traffic it commands is up to 1000 views per day and is continuously furnished with unique contents, then you won't have much trouble getting your AdSense approval. Google's terms are very rigid when it comes to ads; it's logical, they won't want to approve a site that will depreciate their revenue. They need to be sure your site is popular enough to attract massive clicks. They want their ads in domains where the income can flow without obstructions.
So if you want to get your approval fast and start enjoying the cash flow, get your site popular using social media and other mediums. Create original, gripping contents and make sure your site is never dry. Hire content developers if you can and make that site of yours a hub of activities. Drive surplus traffic to your site in any way possible because your finances depend on it.
It's also important to choose a niche that naturally attracts lots of traffic. Your niche could form a massive part of woes if it's a wrong one. Before venturing into blogging for the monetary gains, take a survey of the most prosperous niches and find a spot there to pitch your tent. Then you seek out ways to outrun your competitors. Mediocrity screams online across numerous blogs, try to be outstanding and come up with something to differentiate you and give you an edge over the others. Some niches are utterly lifeless and suffer drought most of the time. Your survey will help you avoid this barren zones.
How Do I Drive Traffic To My Blog?
Since traffic is of the essence here, you can reroute it to your blog not just by creating premium contents as often as possible, but by making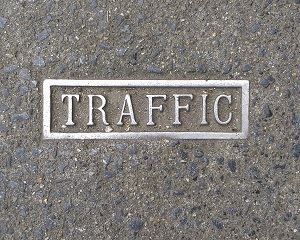 sure they are SEO friendly. SEO is an acronym for Search Engine Optimization. Creating unique contents are way too fabulous, however, if they aren't visible to the potential consumers, these contents won't get consumed. And that's what SEO entails. Making your content as visible enough to get seen on the first pages of Google whenever questions related to your niche are being typed into the search engine. You might need a seasoned professional SEO writer to handle this for you. It basically involves the insertion of keywords into your article which will enable it to become visible enough when a topic is being searched in that niche. You can also contact web gurus to increase the visibility of your site by working to ensure your site is in Google's Alexa rankings.
When you've gotten your approval, you can then choose the kinds of ads you want from Google, ads that are tailored to suit the need of your visitors and in line with your blogging niche. It's just like the relationship between movies and popcorn. Anyone who goes to the cinema to see a movie will gladly have popcorn on hand to munch away. So your site should display ads that visitors would get attracted to while munching the engaging contents away.
How Do I Earn From The Ads?

Like I mentioned earlier, whenever any visitor on your sites clicks on the ad, Google shares its earnings with you. It should be noted that there is a threshold to attain before funds can be wired to your account. The threshold is $100 and when your earnings reach $100 you get paid. Anything less than that will be rolled over to the next month. This can be achieved through the following ways
1 – Click-Through Rates (CTR)
You can earn through this means when the number of clicks on an ad is divided by the number of impressions (views) on that page. Let's say, out of 500 impressions you got 10 clicks, your CTR will be 2% (10/500*100). In this case, getting over a 1000 views is great but how many of the 1000 viewers that click on it become the major determining factor for you to earn.
2 – Cost Per Click (CPC)
Whenever a visitor clicks on your ad, you earn through CPC which is independent of impressions.
3 – Cost Per Thousand (CPM)
In CPM, you earn revenue from the ads on your site or blog just by impressions alone.
The last two forms of earnings are determined by the advertisers, some can be generous by offering high pays on clicks than others.
The three ways of earning are driving down to one point. Some views and clicks which adds up to one critical factor "Traffic".
I hope you enjoyed this post and if you have any questions about how to make money from Google AdSense or you just want to leave your own personal experience, leave a comment below. I would love to hear from you!