In A Hurry? Click Here To Download This Post As A PDF To Read Later
Since the beginning of the internet, we've seen some interesting business strategies down the line whether it's the early days of SEO where we'd cram as many keywords into a piece of text as possible or using emails as a way of keeping in touch with customers and potential customers. Now, we're very much in the era of pictures, video, and social media. Luckily, we have a platform that combines all three of these things in the shape of Pinterest.
Why Use Pinterest For Business?

Firstly, we recognize that Pinterest can't compete with the likes of Facebook, Twitter, and Instagram. This being said, there are around 200 million monthly users on the website and it's all about finding your own audience. If your target market has an affinity towards Pinterest, it presents a great opportunity. For example, it's thought that around 50% of millennials use Pinterest while 68% of females between 25-54 years also use the platform.
As you can see, there are markets to target on the website. For the longest time, the suggestion has been that most members are women but, despite women holding the majority, the numbers are evening out with 40% of new members now being male; previously, this figure was much lower.
Just in case you needed any more persuading, we should note that a huge 93% of people who use Pinterest have used the platform to plan a purchase. What's more, 66% of the so-called 'Pinners' look at their saved Pins while out in physical stores and 50% have made purchases after catching a glimpse at a Promoted Pin.
With these figures of engagement, it's no wonder more businesses are active on the platform. However, how does it all work?
How To Use Pinterest For Business

The Basics – Before we dig into the more complex ideas for how to use Pinterest for business, we should first explain that the basics of your profile are always important if you want to see success. When creating your profile, make sure you have an easy and accessible name (preferably your business name), a profile picture that represents
your brand, and then a short description that explains your brand in a few words. From here, you can enter your location and website address for the visitors.
Just a quick note on your website, you should be looking to 'Confirm' your website since this will allow you access to what people are Pinning from your site; it will also show your logo on Pins made on your own website so it's a huge benefit.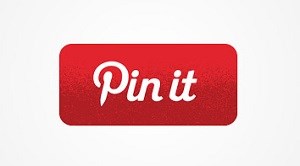 'Pin It' Button – Next up, we highly recommend linking your blog images with Pinterest and you can do this by adding the On-Hover Pin It button. Whenever somebody reading your blog post hovers their cursor over the image, the 'Pin It' button will show. However, we should note that this doesn't work effectively on touchscreen devices so it may not be useful if your audience is mostly on mobile.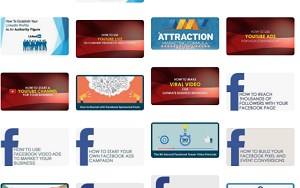 Designated Boards – Often, when considering how to use Pinterest for business, it's easy to look past the basics of what the platform offers so why not create boards that represent and reflect your business? Over the years, many businesses have created numerous business-specific boards and they've seen great success as a result. As long as you combine these boards with interesting boards so you aren't always selling, it's a great way to generate interest.
Work With Influencers – Did you know there are influencers in your chosen niche with hundreds of thousands (and perhaps even millions) of followers? If you team up with an influencer in your niche, you get instant access to this audience who have grown to trust what the influencer says. As long as you take the time to connect with the
influencer rather than just asking them to help, you can build a relationship and create an agreement that's mutually beneficial.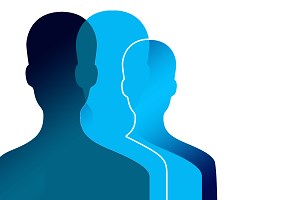 Engage With Your Audience – Despite the casual style of Pinterest, users are still looking for the same interaction from businesses so don't forget this. If you want an example of how to respond to users, take a look at Target because they're brilliant at addressing people by their name and offering a great response. If your business replies to questions and simple comments, your brand immediately becomes more personable.
Choose Size Correctly – Whenever we're asked how to use Pinterest for business, we always suggest the same thing; the images you share need to be correctly proportioned and they need to be of high quality. Did you know that certain image sizes can generate more interest than others? Well, they do and we urge you to dig deeper into the research. For example, a recent study showed that long, skinny pictures are clicked on more than any other size. Since they need to be clicked to see the full size, they encourage interaction and this is a great starting point to capture their attention.
Create A Group Board – Since the explosion of Pinterest, the creators have developed some fantastic features and we particularly like the 'group board' addition. If you don't know what this is, you'll be the administrator and your existing/prospective customers can pin images to the board. As you collaborate as a group, it's a great way to spend time with your customers, generate ideas, and add value to your service.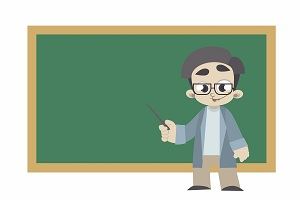 Inspire Or Inform – 'I don't know what sort of images we should be posting?' – this is another question we receive on a regular basis but there's no need to start panicking. Generally, aside from your posts looking to advertise, we suggest that you either inspire or inform your audience. These days, Pinterest users eat up inspirational posts whether it's quotes, pictures of exotic beaches, or an inspirational story. Furthermore, they also like infographics because it allows them to assess information within seconds rather than reading through a large paragraph of text. As long as you use colours and pictures, you'll capture their attention first and then their imagination soon after.
Don't Get Too Excited – Since Pinterest has a cyclical nature in the way Pins circulate, don't keep Pinning images every couple of minutes. Just because you have the Pin It button on your browser, you don't have to keep using it. If you do what the industry knows as a 'Pin Dump', they will all remain visible for days and this will quickly get your followers frustrated.
SEO – No matter what platform, content and SEO are an important partnership for your business so don't forget this with Pinterest. At all times, you should be thinking about SEO from descriptive file names, incorporate hashtags, an optimized company description, the differentiation with your boards, links to your website, Pin descriptions, and more.
Summary
There we have it, you should now know how to use Pinterest for business in 2018. As long as you remain creative while also communicating with those who have taken the time to engage with your content, there's no reason why you can't succeed. Perhaps above all else, have fun with the platform because putting too much pressure on your company will only lead to forced fun and negativity!
I hope you enjoyed this post and if you have any questions about how to use Pinterest for business or you just want to leave your own personal experience, leave a comment below. I would love to hear from you!
Before you go…
If you want to have financial freedom by building a REAL online business then start with a Wealthy Affiliate FREE Starter Membership  (No Risk and No Credit Card Required). Free membership gives you complete access to the platform to evaluate if this educational and business building platform is right for you.

Check out some of our most popular product/service reviews…