In A Hurry? Click Here To Download This Post As A PDF To Read Later
AppCoiner claims you can make lots of money by testing apps on its platform. But it wants you to pay before you can access the apps and test them. Is this true? Are you testing apps or writing free reviews for some faceless people?
While it is true that you can get paid for testing apps, the way this website goes about it is outright misleading. In this review, we look at the good and bad about AppCoiner and whether you can make money testing apps on it. Let us find out.
What Exactly Is AppCoiner?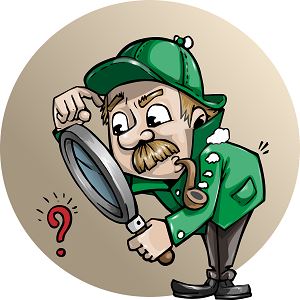 AppCoiner is a platform that claims to help you make money by testing apps.
According to the homepage of the AppCoiner website, all it takes to start earning from the platform is to join by providing your name and email.
When you join the site, you will have access to thousands of new apps which you can test on your smartphone or tablet and get paid.
The website claims it accepts app testers from every country in the world, as long as you have a phone or tablet and reliable internet connection. Getting paid is easy and involves three simple steps. First, you choose an app from the huge app review database and test it on your mobile device. Next, you write an honest review of the app on a website provided by AppCoiner. Lastly, you get paid. And your earnings increase as you write more app reviews. Or maybe not.
You are going to make money from each review you write, not from testing any app. The claim that you can get paid for testing apps on this platform is misleading and false. You won't get anything from testing apps on the website, as the primary purpose of the platform is to promote digital products from Clickbank. At its core, the AppCoiner business model is affiliate marketing, but the way it implements the strategy is somewhat confusing.
How AppCoiner Works
So, what exactly are you doing to make money on AppCoiner since the platform confuses testing an app with writing reviews?
It turns out that when you become a member of the platform, AppCoiner will open a review website for you to write as many app reviews as possible in exchange for compensation.
But this is wrong, and will ultimately put you at a disadvantage. In the sales video, AppCoiner claims the reason for writing the reviews is to make the apps more popular due to the stiff competition in the app market. Unfortunately, this is not true.
The truth is that none of the developers you will be reviewing their apps know about what you are doing and will not even attempt to pay you in the first place. It is wrong to pay people to write an honest review of a product. Think about it; how do you maintain objectivity when a vested interest pays you to give an opinion of their product? Do you say the app falls short in certain areas and risk losing your compensation or stand your ground?
The industry regulators frown at this type of conduct because it gives an unfair advantage to developers by overhyping their products, and culprits face sanctions. If the developers don't know about what you are doing and you are writing reviews on a subdomain, where does the money come from?

There is nothing wrong in writing reviews, but getting paid to write reviews in this context is wrong. Furthermore, the reviews you write will get no visibility since you are posting them to a generic subdomain, like every other Appcoiner member all over the world.
Search engines frown at cookie cutter website, so your well-written reviews will be cooling off on the fifth or sixth page of Google where nobody will ever find them. In essence, this method is self-defeating as other AppCoiners pull you like crabs trying to get out of a bucket.
Additionally, you are at a serious disadvantage by writing reviews on this site since you have zero control over the website. If the site crashes or the owners decide to take it down, you will lose your content and all your hard work. Meanwhile, you don't rank high on search engines due to the duplicate nature of the domain. In the end, you may not make a dime on the platform.
How Does AppCoiner Generate Income?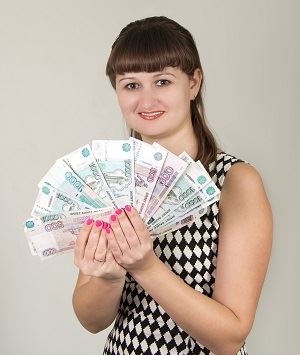 After extensive research, it turns out that the platform makes money through ads.
Don't be fooled by their claim of getting paid to test apps; nobody is paying AppCoiner for that. What they do is place adverts on all the pages on your AppCoiner website.
The website also earns money whenever people click the buttons that are supposed to take them to the app store. If you look at the adverts, it is clear that they are promoting Clickbank products, making Appcoiner an affiliate scheme of a sort. 
How You Make Money from AppCoiner
After setting up your AppCoiner website and reviewing apps, you will get an AppCoiner affiliate link which will be included in your reviews. You make money whenever people buy products on Clickbank through your link. But before people can buy via your link, they have to see the content, which brings us to getting traffic to your AppCoiner website.
How Do You Get People To Your AppCoiner Website
Traffic is one of the most significant success factors when it comes to making money online. It is the reason for building email lists, Instagram and Twitter followers among others. However, getting an audience to visit a duplicate website is a nightmare as search engines won't direct organic traffic to it on their own.
The only way to direct traffic to these sites is through paid traffic and social media. If you want to invest in paid traffic, it is better to be a high-value website which you can control – not one that can be shut down at any time without your input.
You probably won't make anything out of your paid traffic efforts, so you might as well build your own review website. Social media might be a viable option, but people loathe spammy content. Except you already have a traffic source from other internet businesses, you may never be able to monetize your reviews on Appcoiner.
What Is Wrong with AppCoiner?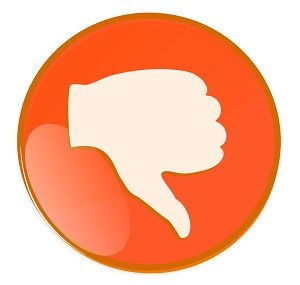 AppCoiner might have a professional-looking website, but there are many red flags if you are observant.
First, why do you have to pay to get work? There are hundreds of legitimate work-from-home businesses such as survey sites which pay you to fill questionnaires. Most do not ask you to pay anything to get work; all you need do is register and search for opportunities that fit your skill level or interests.
Pay to work platforms such as AppCoiner usually end up as scams.
While the website claims all you need to start earning is a smartphone or tablet, it keeps silent about the membership fee of $27 for the lifetime membership or $17 per month. There is also an upsell of $9.95 upsell at the time of signing up. The platform tries to trick you into signing up by offering discounts for specific countries. In some cases, AppCoiner offers up to $20 discount to persuade you to sign up to the website.
Is AppCoiner a Scam?
No, AppCoiner is not a scam, but it is a very misleading platform that makes you believe you can make a lot of money testing apps. The reality is that you won't be testing any apps. You will be writing reviews and hope that people will buy Clickbank products via your affiliate link to make commissions.
However, this is difficult as the platform does not provide a source of traffic and the websites are at a disadvantage on search engine results. In short, trying to make money on Appcoiner is a big waste of time. You are better off creating your affiliate marketing website (FREE) and writing reviews about things you are passionate about.
I hope you enjoyed this Appcoiner Review if you have any questions or you just want to leave your own personal experience, leave a comment below. I would love to hear from you!
Before You Go…
If you seriously want to earn money online at home and still not sure about how to start then click the banner below and check out the training platform and the community that got me started. And the best part is you can check out everything for FREE to decide if it is the right for you.