In A Hurry? Click Here To Download This Post As A PDF To Read Later
As we all know, there are thousands of ways to make money online these days. Often, it's just a matter of putting in the effort just to make it happen. Whether you're interested in writing, graphic design, or perhaps even tutoring, the opportunities allow you to start a new career or just earn some extra money on the side to help with the bills. In addition to these ideas, marketing is another area where your experience can earn money on the internet.
If you've spent most of your career in a marketing role and you're now looking to follow in the footsteps of those who are making money marketing online, we have a complete guide for you today. Ultimately, there are two directions you might consider and they'll both utilize your marketing skill.
#1: Freelance Marketing Expert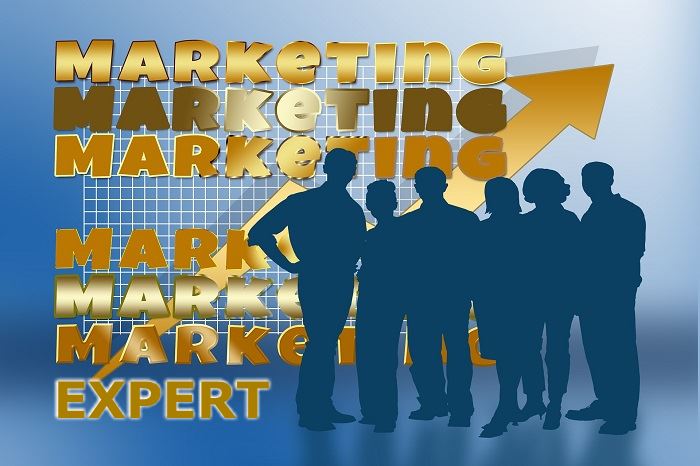 Firstly, this idea will see you offer your marketing expertise to companies on a freelance basis. For the smaller companies especially, they're looking for ways to save money and outsourcing fits all parties because they still benefit from the right expertise but without having to pay out a full salary. If you can become the go-to marketing expert for a handful of companies, you'll probably earn more in this role than you would working for a marketing company.
What Is It? – As you know, marketing trends seem to change on a daily basis. Just a couple of years ago, the world was concentrating on virtual reality (VR) but it seems as though this is now coming to an end after only really having an impact in the gaming industry. Instead, the focus is now on augmented reality (AR) and some of the biggest companies in the world are investing in this practice including Amazon and Apple.
While Amazon and Apple have their own marketing teams with their ears close to the ground, smaller businesses don't have the same luxury which is why they hire people like yourself to give advice and devise a marketing strategy for the weeks and months ahead.
Getting Started – Depending on the risks you want to take and the contacts you have within the industry, there are two options for getting started making money marketing online; join a hosting company or start your own website. With the former, we're talking about the likes of Fiverr and Freelancer who allow professionals like yourself to open a profile in your chosen niche and make your service available to customers who need marketing services. With the latter, there's more of a risk because you have to find the customers yourself but you get to keep all the profits and it's better for creating a long-term business.
Will It Work? – As we always say, your effort and motivation will be the deciding factors as to whether or not this business idea will work but it has every chance of success. As more small and medium-sized businesses recognize the value of outsourcing their marketing needs, you'll find it easier to build relationships with clients.
From the start, we advise to lay out your services very clearly whether you concentrate on social media, SEO, website maintenance, blog writing, or any other aspect of marketing. If you want to choose one of these areas and focus on this alone, this could also work since you become an expert in your specialist field. Either way, your results will determine your success; if you can provide tangible results according to the company's strategy and goals, you'll build a positive reputation within the market.
#2: Affiliate Marketing
If you would prefer to make your money by advertising products/services on behalf of another company while earning commission for every sale made, affiliate marketing would be your second choice and it allows you to use your marketing expertise once again.
What Is It? – As you create a website and build a following through blogs and other interesting content, the idea is to get into a position where you can advertise the products of a certain company which sparks interest in the visitors. Over time, a certain amount will click through to the website and a smaller percentage will go through with a purchase. As long as they use your link and buy the product using the same link, you will receive a percentage of the sale as a commission because you generated the sale the company otherwise wouldn't have had.
Getting Started – As seems to be the theme of this guide, there are two routes you can take for affiliate marketing with the first being a solo journey where you do everything from scratch. Essentially, you'll have to create your own website, choose a theme, create all the content, and then research the affiliate marketing programs that suit your niche.
On the other hand, there are also some fantastic platforms online that provide you with a website and guide you through every step of the process. With resources explaining how to create content, how to appeal to visitors, how to build a social media profile, and more, these platforms can be incredibly useful if you really don't know where to start. As soon as your website receives enough visitors on a monthly basis, you can work with an affiliate marketing program who offer a percentage for every sale you generate.
Can I Earn Money? – Since we're talking about making money marketing online, we should
address the money-making side of things; is the whole idea profitable? In truth, assuming you do everything correctly, this is a great way to make money and it has been for some time. As long as the products are relevant and high quality, word will quickly spread amongst your community and you'll earn a percentage for every single sale.
Once you're earning a regular salary from your website, there could be potential to branch out and open a second, fifth, and fiftieth website. If you can maintain all the websites before it successfully, a portfolio of websites all earning commission within different niches is a great way to spread your risk. If the economy takes a turn and people are no longer buying the luxuries like golf clubs, you'll still make money through the necessities whether it's food or health/beauty products.
Why Choose Affiliate Marketing? – Compared to many other online ideas, affiliate marketing is often a favorite because of the sheer amount of freedom it provides users. With your first website, you can choose absolutely any niche that takes your fancy. If you have passion and skill for a particular market, and there's a market for the blog posts and products, you can get started in a day and begin the journey towards making money marketing online immediately.
Summary
Nowadays, the opportunities to make money online while utilizing your marketing skills are endless. With companies needing to beat off the growing competition, they face an uphill battle on a daily basis so frequently contact others to help. Once you have a reputation within the market, more and more companies will be asking for expertise.
Elsewhere, affiliate marketing is as strong now as ever before because more people have access to the internet. Although you will have to battle with competitors, interesting and humorous content will quickly get you ahead!
I hope you enjoyed this post and if you have any questions about making money marketing online or you just want to leave your own personal experience, leave a comment below. I would love to hear from you!