In A Hurry? Click Here To Download This Post As A PDF To Read Later
Do you want to join the million-dollar club? The Million Dollar Replicator claims it can help you gross seven figures in a month. How it achieves this feat is unclear. There are many red flags on the program's website, but most people will not see the warning sign until it is too late. Can you really become a millionaire with this product?
In this review, we uncover what the Million Dollar Replicator is all about, how it works, and whether it is the path to your financial freedom. A million dollars is a huge sum of money. It is not what anybody can get within a short period. There are thousands of people making millions of dollars online every month, but many of them had to spend years to establish structures and systems that work for them on autopilot.
You need to solve a big problem consistently to make that kind of money every month. If you want to become a member of the million-dollar club, you must put in the hard work, be consistent, stay positive, and swallow a huge dose of patience. How do you even replicate a million dollars? It sounds like a fraud.
What Is The Million Dollar Replicator?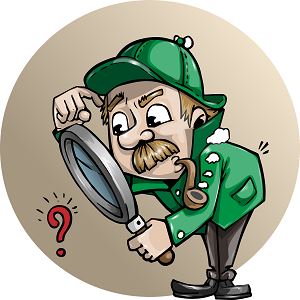 A Michael Sachs owns the Million Dollar Replicator. He claims to have become a millionaire with the program.
According to him, the system is the product of three years of in-depth research, development, testing and refinement, culminating in the ultimate moneymaking machine.
He also claims the Million Dollar Replicator is unique as it is the only system on the planet that guarantees 100% profit.
Michael goes further to state that he made a whopping $38 million in three years using this exceptional system while a group of beta testers all made over $1 million every month. Then he goes for the emotional by saying you were selected specially to become a part of the Million Dollar Replicator system.
The only problem is that all of these claims are fake. Even the photo is not that of Michael Sachs. Michael Sachs is an impostor because the picture on the website is a stock photo you can access free. Should you be dealing with people who cannot show their real faces?
When you land on the Million Dollar Replicator, you will see a banner congratulating you. Another banner proclaims that all you need do to earn seven figures per month is fill a form your email and you are on your way to making millions.

In the sales video, you see a lot of hype and false claims on the screen. The promoters of the system show you a fake owner and also brandish the logos of top publications like ABC, CNN, Forbes and others to legitimize their false claims.
They try to pressure you with false scarcity tactics spliced with fictitious and unrealistic earning claims. You only need a few clicks to rake in money by the busloads. You are dealing with a blatantly misleading product designed to line the owner's pockets. If it were that easy to make money online, everybody will own a Lambo. The Million Dollar Replicator only replicates money for its owner, but it does that at your expense if you allow it.
What Does The Million Dollar Replicator Do?
According to Michael, the Million Dollar Replicator is a "brand new method for flipping small amounts of time and turning it into autopilot paydays". What this means is that you do not have to do anything to make money with this system.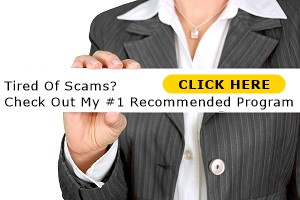 There is no automated system that can make you a millionaire. It would have been better if the promoters claim you can make thousands per month, but they make an incredulous claim of millions! If you believe this, you are setting yourself up for disaster in your internet-based business.
There are many online frauds posing as legitimate business opportunities that claim you can make money in your sleep. Most make modest claims, but the Million Dollar Replicator goes overboard with its outlandish income claims.
A million dollars is seven figures, an amount most hardworking people in all fields can never make in their lifetime. Why do you think somebody wants to give you a ticket to the millionaire's club for free? It turns out you are the merchandise in this unholy enterprise. The owner's only aim is to get you to part with your money. Do not fall for the sweet talk; it is what scammers do so you can make costly mistakes.
Fake Testimonials
The Million Dollar Replicator has many testimonies with success stories narrating how the system changed their lives. However, all of these testimonies are fake.
Most of these low-quality products cannot get real customers to send in genuine video testimonials since the system does not deliver on its promises.
These people are actors plying their trade on freelance platforms such as Fiverr and Upwork. They are only reading a script written by the system's owner. A quick search on Fiverr reveals that two of the people in the Million Dollar Replicator testimonials have also featured in different videos such as that of the Fast Cash Club and others. You have no business dealing with such fraudulent people claiming to be satisfied users of a scam product.
Can You Make Money From this System?
It is hard to make anything from this product. The Million Dollar Replicator is designed to help its owner maximize profit at your expense. A product that uses 5-dollar apiece actors to launder its image has no place in your online business strategy.
If you want to build a successful internet-based business, a scam product with incredulous income claims, will only lead to frustration and scuttle your dreams of making money through digital businesses.
You need to learn a particular online business, master it, and put in the hard work. Be consistent and patient and you will make money. However, a million dollars per month may not be possible for most people. So, do not get your hopes too high.
Is Million Dollar Replicator A Scam?
If a product promises to make you a millionaire within a month but provides no details about how to achieve this remarkable financial milestone, it appears to be a scam.
Everything about this system smacks of fraud. From the fantastic income claims, fake testimonials, lack of transparency and an anonymous owner, this product has several red flags that should warn off an observant person.
There is no magic to making money online, but you need to be realistic with your expectations. You can make as much as you like from online businesses such as affiliate marketing, niche sites, article writing, web design and more.
However, most people will never make a million per month or even per year through their online venture. Do not be fooled by the huge monetary claims of products like the Million Dollar Replicator. The course costs only $37 but promises to deliver a million dollars to your account every month. If this is not a scam, what is? I do not recommend the Million Dollar Replicator

NOT RECOMMENDED
I hope you enjoyed this Million Dollar Replicator Review if you have any questions or you just want to leave your own personal experience, leave a comment below. I would love to hear from you!
Before You Go…
If you seriously want to earn money online at home and still not sure about how to start then click the banner below and check out the training platform and the community that got me started. And the best part is you can check out everything for FREE to decide if it is the right for you.