In A Hurry? Click Here To Download This Post As A PDF To Read Later
Are you fed up of hearing about all the 'money-making' ideas that just don't work? Regardless of how many good reviews a service has or the stories you hear, they either don't work at all or they need a tremendous amount of investment to be successful. If so, you aren't alone because we hear this complaint often.
For this reason, we've decided to compile a simple list of money-making ideas that work. Of course, you'll need to put in some effort if you are to be rewarded but they're proven techniques with plenty of success stories. Not only are we going to combine online ideas with offline ideas, we're also going to suggest ideas that can boost your income along with others that have the potential to become your new career. Without further ado, let's take a look!
Local Sitting Jobs

To start, we've got a traditional service for your local community that seems to have gone missing in recent years. With most service-based tasks moving online these days, there's a huge gap in the market for babysitting, pet sitting, and even housesitting. As long as you offer affordable rates and can advertise in the community, this is a great way to make some extra money.
When it comes to these types of money-making ideas, it may be slow to start and you need to be ready for this. However, things will soon pick up as word gets out about your amazing service. Despite popular belief, these jobs aren't reserved for teenagers so see if there's a demand for it in your area.
Trading on eBay
Immediately, you might feel a little cautious about this one because, you're right, there are thousands of people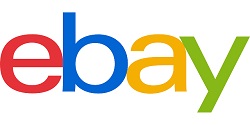 now buying and selling on eBay for profit. Yet, there are only a handful that do it right which means there will be opportunities to earn money. Whether you just want to sell items you don't use in your home or open an online eBay business, this is one of the best websites to help you get started.
With the traditional eBay selling idea, you'll need to find space to hold your stock and you'll also need to develop an efficient shipping process. If you want to remove these two problems, dropshipping is perfect because you sell products on behalf of the manufacturer. Whenever an order is received on your eBay page, they ship directly to the customer and you keep a percentage of the selling price. If you're looking for money-making ideas that work, this is certainly a popular one these days.
Garage Sale

Do you have a cluttered home full of things you no longer need or use? In truth, most of us probably have enough items to hold a garage sale because we tend to hold onto clothes, CDs, DVDs, Blu Rays, old gadgets, video games, games consoles, devices, ornaments, and more. Although you might not think this is a good way to raise funds, you could earn hundreds in the space of a few hours so it's definitely worth a go. So long as you advertise it well, people WILL turn up because everybody loves a good bargain.
Rent An Unused Room

With this suggestion, you have two routes you can take; 1) rent the room to a local or  2) rent the room to somebody on a vacation or business trip. If you manage to find somebody in the area who is willing to take the room and share the home with yourself, that'll make rent or mortgage payments that little bit easier. If you would prefer short-term guests, sites like Airbnb are now making this easier than ever before. For those who live in a popular tourist town, this is especially popular.
Clinical Trials

Although this option certainly isn't for everyone, you can make money from volunteering for clinical trials. Often, universities and medical facilities are looking for people to take part in studies and trials. Depending on your involvement, you can earn different fees with some offering $100 and others providing thousands.
Start A Blog
Moving back to the online forum, starting a blog has never been easier and there are plenty of opportunities to
earn money. As you build your audience, companies could pay to advertise on your blog, you could get paid for reviews, or you could join an affiliate marketing program. In case you're unaware, these programs allow you to advertise for a brand while receiving a commission for all sales generated by your efforts.
Even after this, you can also create eBooks and online courses; these provide passive income sources which means you don't have to keep working on them to earn money. Once they've been created, they should generate sales for months and years to come (assuming the eBook is worth buying, of course!).
Ask For A Pay Rise
Although it sounds simple, we're providing you with money-making ideas that work and this is one that fits the mold. Why go to all the trouble of babysitting or clinical trials when you can just ask your boss for a pay rise? Of course, you're going to need to prove why your performance is worthy of a raise but, if you can do this, your employer would probably rather give you a little more money than lose you completely.
Get A Promotion
If the pay rise attempt falls by the wayside, why not increase your input at work and make yourself the prime candidate for a promotion? To do this, keep working hard in your normal role, help colleagues as much as possible to show leadership skills, and have conversations with upper management about what you can do to catch their eye. Soon enough, you'll be called into the office for the promotion you deserve.
Change Your Savings Account
When it comes to money-making, we often think it's better to be smart as opposed to anything else and this is where the next tip comes in. If you're currently using a savings account with poor rates, your money is just sitting there not helping in any way. By moving this across to a bank offering much better rates, even your savings will be working to earn you more money. While this amount won't change your life, it all adds up!
Clear Your Debts

As our final tip using this simple mindset, you should always clear debt before you go looking for money-making ideas that work.
Why? Because, every year, you're paying extortionate interest rates just for the privilege of owing money.
Once you clear your debt, you'll have more money than ever before and you can start to try other tips on this list.
Online Surveys

There's only one thing better than having an opinion; getting paid to share it with the world. With online surveys, this is the premise and you can get started with a simple account. Nowadays, companies want to know the upcoming trends and this comes from the opinions and thoughts of consumers. With a survey website or app as the middleman, the company pays the website to hold important surveys and you receive a small percentage for giving them the answers they need.
Finding A Gap In YOUR Market
Often, people rely too much on the advice of others when they haven't properly assessed what's around them. Rather than seeing what works on the other side of the country, see what services are in need in your own neighborhood. If it's fall and all the leaves are on the ground, your local handyman service can clear leaves for a fee. Later in the year, snowfall becomes a problem so you could be shoveling snow for cash.
If you're willing to assess what's outside your front door, you'll be rewarded whether your community needs dog walkers, a fitness class, babysitters, gardeners, or any other service. If you can combine multiple services, you'll be the go-to person.
Mystery Shopping
With the competition so high in every industry, businesses are looking for ways to keep their service at the highest possible level. With this, they're paying mystery shoppers to use their service and provide feedback. In truth, using a mystery shopping website will be easier than going it alone but there's still a high demand for this service so it's a money-making idea that works.
Freelance Websites
Do you have a particular skill or experience in a particular industry that people could hire? If you do, freelancing sites like Upwork and Fiverr are the perfect places to be. Essentially, these websites are middlemen services that connect buyers with sellers for all sorts of services including graphic design, virtual assistance, writing, editing, proofreading, SEO research, business consulting, marketing strategy planning, and more.
If you choose this method, we advise selecting a niche in which you have experience or some skill. For example, starting as a graphic designer will see you come up against some of the finest graphic designers on the internet so you need to be able to compete.
Small Task Websites
While the previous tip could easily turn into a career, this tip is if you just want a little extra income. Nowadays, there are plenty of websites and apps that allow you to complete small tasks for cash. In addition to tasks around your neighborhood, these tasks could be online-based too such as translating a couple of paragraphs from one language to another.
Planning And Organizing
In life, there are two types of people; those who like to plan everything in detail weeks in advance and those who like to live on the edge and take things as they come. If you generally fall into the first category, why not help those in the second category to organize events? This could be wedding planning, party planning, or even arranging team building exercises for companies and their employees.
Tutoring
Want to help the next generation of politicians, business owners, and sportsmen/women in their journey into adult life?
Firstly, they need to pass their exams and you can help with online or offline tutoring.
If you have extended knowledge in math, for example, parents will be willing to pay for help and we know this to be true since over 50% of parents now hire tutors for their children.
Conclusion
There we have it, money-making ideas that work! If you're looking to earn a few extra pennies or start a career, you can do so with these ideas. The great thing about this list is that it offers freedom and flexibility; many like to cherry-pick what they would enjoy and utilize multiple money-making tools to put them in a great position to earn!
I hope you enjoyed this post and if you have any questions about making money ideas or you just want to leave your own personal experience or ideas, leave a comment below. I would love to hear from you!

Check out some of our most popular product/service reviews…