In A Hurry? Click Here To Download This Post As A PDF To Read Later
Can you honestly make $1000 per day selling Amazon Kindle books? Kindle Sniper claims it has a never-seen-before system to help skyrocket your earnings through Amazon Kindle Publishing. While people self-publish and make vast amounts of money through Kindle books, the claims of the Kindle Sniper are outlandish, unrealistic, and outright misleading. Learn more about what the program offers and whether it can make you rich overnight in this review.
What Exactly Is Kindle Sniper?
Kindle Sniper is the brainchild of Martin Price who claims that the system will show you a secret way of making up to $1,000 per day selling eBooks on Amazon.
The secret product he is talking about is Amazon Kindle eBooks which have been around since the release of Kindle in November 2007.
Ever since then, millions of authors have used the Kindle platform to self-publish their works, making hundreds of millions. According to the sales video on the website of Kindle Sniper, Price claims his secret Kindle system can generate thousands of dollars in daily income with only 10 minutes of work from you.
If you know anybody who has made thousands of dollars on Amazon Kindle, they will tell you it took a lot of work, promotion, advertising, and perseverance to achieve their goals on the platform. However, Price makes selling eBooks on Amazon seem like an easy task. It is a lie.
In the sales video, Price claims it is easy to make money selling eBooks on Amazon even without writing a word yourself. Thousands of people provide ghostwriting services on a wide range of freelance platforms, so there is nothing secret about not writing your eBooks yourself.
Kindle Sniper is a done-for-you system with everything you need to become an instant success through Amazon Kindle. All you need is a smartphone or tablet, and a stable internet connection. If only it were that easy.

Don't let the hype fool you; Kindle Sniper, Martin Price, the lousy sales video and everything you see on the site are lies aimed at tricking you into spending your hard-earned cash on a worthless product.
Making money on Kindle is not magic. It requires careful planning, good eBook products that resonate with a target audience, promotions, advertising, leveraging Amazon's AI and many other factors which are conspicuously missing in the Kindle Sniper. Martin Price, the cunning person that he is, carefully stays away from making promises that his system guarantees riches, but he continuously hammers on the potential to earn thousands of dollars per week. He claimed that he tested the system in a group and the average earnings after a month was $36,000 although he provides no proof.
What Is Inside The Kindle Sniper?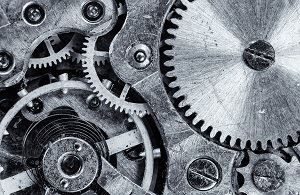 The Kindle Sniper is a 71-page eBook, not a system. A pdf eBook is not a system, contrary to Price's claims of providing you with a top-secret program that will help you make money with the Amazon Kindle Publishing.
The eBook is a basic guide about publishing on Kindle and has 18 chapters. It covers topics such as niche research and selection, title creation, cover design, publishing on Kindle, using CreateSpace, Amazon promotions, getting reviews, pricing, among others.
he eBook is a basic guide about publishing on Kindle and has 18 chapters. It covers topics such as niche research and selection, title creation, cover design, publishing on Kindle, using CreateSpace, Amazon promotions, getting reviews, pricing, among others.
Nothing spectacular is inside Kindle Sniper. The information is generic and looks similar. You will get most of the information in the Kindle Sniper free online. While it covers the basics of publishing on Amazon Kindle, it does not provide any real money-making strategies. The quality of the eBook is clear proof that the owner is either a novice in Amazon Kindle Publishing, lazy or lying about how much he makes through the Kindle platform.
How Much Is Kindle Sniper?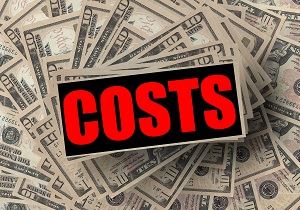 Kindle Sniper, like most low-quality digital products sold on Clickbank goes for $37. If you try to leave the sales page, you will get a $10 discount. The product also has upsells.
The first upsell is called Kindle Sniper Premium and costs $97, but you can get a downsell which reduces the price to $77. The second upsell is called the Niche Destroyer and costs $65.
Unfortunately, the basic product and upsells won't make you any money as they lack the essential information you need to excel on Amazon Kindle Publishing. Kindle Sniper also recommends buying a domain and web hosting from CoolHandle, although the company's customers have left several negative reviews about how CoolHandle treats them.
If you plan to buy the hosting as well, you will spend about $500 on a low-quality product which guarantees no return on investments.
What Is Wrong With Kindle Sniper?
A lot of things are wrong with Martin Price's secret Kindle system. Some of the inconsistencies include:
Martin Price Is Anonymous
While Martin Price claims to be the owner of the Kindle Sniper, we do not know anything about him other than what he told us in the sales video.
His face, email address, social media handles or any other means of contact are absent on the website and the sales video, making him virtually untraceable.
This conduct is standard procedure for owners of low-quality products like the Kindle Sniper since they do not want the public to know their identity. It might be that Martin Price was hired to narrate the sales pitch, and he might be the owner of the product. Unfortunately, we will never know his real identity, which makes buying the program risky.
Unrealistic Earnings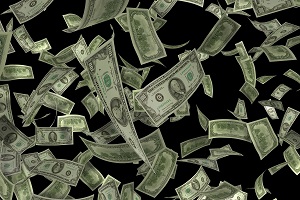 How can you make money $1,000 per day with 10 minutes of work? While this is not impossible, it will be difficult to achieve such earnings with a rudimentary eBook like the Kindle Sniper.
Outlandish claims are the hallmark of scam products. Most scam products use high incomes to lure unsuspecting people into their trap, but making money online is not easy. If the product truly delivers such earnings, Kindle Sniper will not be selling for a paltry $37.
Martin Price forgot to tell us that you need an excellent eBook to sell on Amazon Kindle. But quality is not enough as you also require constant promotion, zeal, and a passion for what you do as a writer or eBook publisher. You can make $1,000 per day, but you will do the work.
Fake Testimonials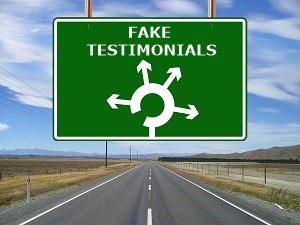 Low-quality products seldom have satisfied customers who can provide positive feedback on their products, making them resort to fake testimonials.
It turns out that many of the people claiming they have made thousands of dollars through the program are actors. Most are actors for hire on fiverr.com and other freelance sites with rates as little as $5 for a short video testimonial.
Using paid actors in testimonials show that Kindle Sniper is a misleading product that only aims to find its way into your wallet.
Should You Buy Kindle Sniper?
Kindle Sniper is a low-quality pdf eBook that makes incredulous promises but fails to deliver. While we can't call the product an outright scam, it aims to mislead you into buying information which you can get free online. Not only is the material of low quality, but it makes Amazon Kindle appear as an easy source of online cash.
You can make money selling eBooks on Amazon, but it requires far more work than Kindle Sniper claims. In our opinion, this product is a waste of time and money and our advise is don't buy it.
NOT RECOMMENDED 
I hope you enjoyed this Amazon Kindle Sniper Review if you have any questions or you just want to leave your own personal experience, leave a comment below. I would love to hear from you!
Before You Go…
If you seriously want to earn money online at home and still not sure about how to start then click the banner below and check out the training platform and the community that got me started. And the best part is you can check out everything for FREE to decide if it is the right for you.