In A Hurry? Click Here To Download This Post As A PDF To Read Later
Can you really make $10,000 per month repurposing other people's YouTube videos? This is what YouTube Secrets says it will teach, and the owner claims the method is legal although YouTube says otherwise.
What exactly is YouTube Secrets? Can you make that much money from the platform? Is this a scam or a done-for-for program that really has what it takes to turn you into a YouTube sensation?
Before buying any product that makes huge earning claims, it is vital to do some research before investing your money. In this article, we look at this product, how it works and whether you can truly become financially independent through it.
What Exactly Is YouTube Secrets?
This product is the brainchild of Mike Williams. He claims to be a veteran marketer who has been making an average of $10,000 per month and now wants to share his secrets with you.
According to Mike, his product will teach you how to make money off other people's videos on YouTube. With his program, you don't have to spend time and resources shooting videos. All you need do is look for certain types of videos from over 25 million clips and edit to make your own.
Mike also says that you need not buy music. Everything you need from the videos, scripts, music and others is available right on YouTube. Your job is to choose the videos, repurpose them, add suitable music tracks and post them on your YouTube channels. And then you can monetize the video by allowing YouTube and websites to place ads on your channel.
Because the system allows you to create popular videos, Mike projects that you can get enough views and viewer engagement that will make YouTube promote your videos for increased visibility. This means you can earn top dollar in commissions after YouTube takes its 45 per cent share of the ads profit.
In theory, this seems like an excellent idea, except that it is an unethical way of making money that could get you into deep trouble. This method can work but you will flout copyright laws and YouTube Terms of Service.
Your account could get banned if you are caught and you may never have access to the platform even when you intend to do honest, legitimate business.
What Is Inside the YouTube Secrets?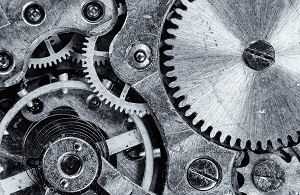 This program comprises 46 short videos covering every aspect you need to know to become successful through this YouTube marketing model. There are also 17 short PDFs that provide more information on other aspects of the program.
The content contains some good information and a good deal of outdated training that has become obsolete. Here are some areas covered in the training
Video marketing
Video Editing
Thumbnails and their importance
How to set up your YouTube account
Viewing statistics
Viewer engagement
How to converse with subscribers for maximum retention
How to write headlines
Keyword research and placement
Writing compelling video descriptions
How to select the right music and what to avoid
Common pitfalls when using YouTube and how to avoid them
YouTube earning calculator
How to build your YouTube audience and more
Also, the program includes some tools and resources such as:
iDesctop.tv: This allows you to download any YouTube video to your computer. It is a subscription service that starts from $10/month.
TubeChop: This is the tool that allows you to cut off parts of a video and share it. It used to be embedded in YouTube but the software is no longer available.
Dragon Tape: This allows you to combine different clips into a single continuous video. However, it is not available online.
Turn Off the Lights: This is also no longer available. The program allows you to spotlight the video only.
YouTube Captions: This allows you to add transcripts and captions to your video. You can now do this via YouTube's Video Manager, making the tool obsolete.
Tube Mogul: This is a paid advertising service that helps with video marketing. Adobe acquired the company some years back.
YT Podcaster: This tool helps to convert YouTube videos into MP3 files.
What the above shows is that contrary to Mike's claims, this product has not been updated since it was published. There is a wealth of knowledge in the program but most of it is unfortunately redundant information at this point.
The internet witness's rapid changes every day and many of the tools and advice provided in this training have now gone out of fashion. If Mike was serious about making his product evergreen, he would have weeded out the old information and rejigged the program with new resources that can provide actionable advice and tangible results. Sadly, this is not the case.
How Much Is the YouTube Secrets?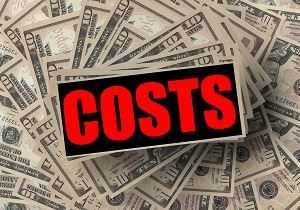 This program goes for $27/ month. Is it worth it? Everything in this program is available in the members' area. It is not a drip-feed program, and it has not been updated for a long time.
So why do you need to continue paying for outdated stuff every month? There is also an upsell for $28 on how to become a social media manager through the Social Media Secrets. The upsell contains 23 lectures that detail what you need to become adept at social media management. However, this has nothing to do with the theme of the program. Also, the upsell is a one-click option which means you have bought it if you click on it.
The YouTube Secrets would have been a highly profitable program but its training is not compatible with today's realities. Also, the program does not deliver enough value to justify the monthly payment.
Can You Make Money With The YouTube Secrets?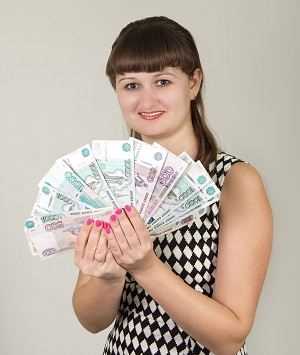 It may be possible to make money with this program but most of the information is now out-of-date. You also need to know that using this program might be tantamount to breaking the law.
Look up the YouTube TOS for the new regulations on copyright infringement to learn more about the consequences of using other people's work for your own money-making activities.
It has never been easier to make money on YouTube. You don't even have to use other people's videos or break the law to own a vibrant and profitable YouTube channel. With a decent smartphone, you can start creating short videos and edit with your computer.
A plethora of excellent video editing tools are available for free online and most are easy to use even for beginners. Also, most laptops come with inbuilt cameras and microphones so you can make as many quality videos as you like although you may need some rudimentary form of soundproofing.
Is YouTube Secrets a Scam?
This program is not a scam although its method may run afoul of the law. There are many other ways of making money on YouTube and the internet without resorting to sharp practices.
You want to develop the core skills to become a successful video marketer and that requires practice, time and dedication.
Is YouTube Secrets Right for You?
YouTube secrets may offer some benefits for beginners, but most of the training in the program is available for free online. You can get better quality and actionable advice from some of the best leaders in the video marketing field without paying a dime.
There are many paid courses that offer current, relevant training to help you earn an honest income from YouTube and other online platforms. That is where you should channel your energy and resources.
I hope you enjoyed this "What Is YouTube Secrets" review if you have any questions or you just want to leave your own personal experience, leave a comment below. I would love to hear from you!
Before You Go…
If you seriously want to earn money online at home and still not sure about how to start then click the banner below and check out the training platform and the community that got me started. And the best part is you can check out everything for FREE to decide if it is the right for you.