In A Hurry? Click Here To Download This Post As A PDF To Read Later
Can a new website truly generate hundreds of dollars from the go? According to 22 Minutes To Profits, you can start making money from the moment you sign up. This site might look like a legitimate opportunity, but discerning people would quickly realize things are not usually as they appear to be.
In this article, we look at the claims of this new website and whether you can actually make money from it.
What Exactly Is 22 Minutes To Profits?
This website is a done-for-you program that promises to help make money online. It is a fake news website that uses a script to change its location to your place of residence. You think it's a legitimate website but it is not. The site may look a bit professional with well-structured content but it is, in fact, a clone of other websites.
This website looks like the real thing. It was designed to scam people of their hard-earned money under an excellent disguise as a legitimate business. Should you fall for this gimmick, there is no guarantee of making money on this platform.
By showing your home town, the website makes you think it is specific to your area. However, this is just groundwork for the scamming to come. You have no business using this platform.
Who Created 22 Minutes To Profits?
This program is the work of a guy who claims to be Mark Stafford, a name which can belong to anybody in the world. Mark claims he has tried multiple ways of making money online with no success. After much research and hard work, he found a surefire way to earn six-figures through this program.
Since Mark is a philanthropic person at heart, he wants to share his secrets with the world to help you become financially independent without sweat or time-wasting. Unfortunately, Mark is an anonymous figure and his claims regarding the earning potential of this program are not credible.
How Does 22 Minutes To Profits Work?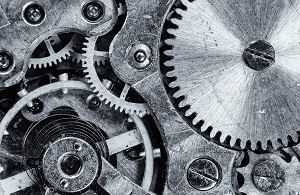 The program is supposed to help you create a professional-grade website in 22 minutes, hence the name. This program claims it can help you create sites and sell products and services on those platforms. It supposedly uses a cookie-cutter that allows users to identify trending and lucrative products on the biggest eCommerce platforms.
While there are many drag-and-drop website building software such as Wix, it is nearly impossible to create a premium website under an hour. Not only do you need to plan the layout, but you also have to do some design work.
Plus, a commercial website requires a payment system, high-quality content and traffic. How do you do all these in 22 minutes? Well, this program claims it will not only build the website but also provide traffic sources to help fast-track your earnings.
22 Minutes To Profit is based on affiliate marketing and dropshipping. If this system works, it would have provided a readymade eCommerce site with products. So you promote the products and earn affiliate commissions. However, this is not true in reality.

Ecommerce whether via Amazon, eBay, dropshipping, or Craigslist takes time, effort and grit. While there is a huge and growing potential to make stupendous amounts of money via online stores, people don't talk about the high ad spend, the heart-shattering delays from suppliers and vendors and the constant bickering with platforms like Amazon and Shopify. They only show you screenshots of their revenue but their profit after tax is far lower than they are ready to admit.
Affiliate marketing also takes time. You need to provide result-achieving content and build an audience that trusts you enough to buy the products you recommend. It can take six months to a year for Google to start ranking your website. And the income can fluctuate based on seasons and even political changes. But this program claims it can deliver results in 22 minutes? It is too good to be true.
At its base, 22 Minutes To Profit is a sales funnel for My Ecom Club, a notorious scam that has been around for a while in different forms.
Cost Of 22 Minutes To Profits
This program costs a meagre $47 but you are actually paying for My Ecom Club. The low price is to lure you into bigger and more expensive upsells. Why do you need to buy high-ticket upsells if the base program works as advertised?
If you read reviews of My Ecom Club, you will understand the anguish buyers go through after buying the program. There is nothing of value in this program because it was designed for the benefit of its owners.
Red Flags
This site is full of fake information to mislead unsuspecting buyers. Here are red flags to look out for:
Fake Earnings
The income screenshots used on this website are fakes. It is extremely easy to edit income screenshots from Google AdSense and other online sources. Take these claims with a pinch of salt as they are not proof of the legitimacy or effectiveness of any program.
You can make millions of dollars on eCommerce platforms and super affiliates make six and even seven figures. But hardly will you find people having such great success within a short period. Making money online is not impossible but it's not the easiest.
Fake Testimonials
The testimonials are also faked. The lady in the video in one of the testimonials is actually a Fiverr actor. For $25, she will provide professional testimonial services to boost your product or brand image.
Why hire actors for testimonials if users are happy with your products and services? This is standard practice with the online scam as they need some level of legitimacy to convince people to buy into their low-quality programs. If you come across products or services that use actors for testimonials, that's a telltale sign you are throwing money down the drain. Take your money elsewhere.
Fake Owner
Who is Mark Stafford? Well, we don't know. Mark does not show up despite the strong claims about his program. In the online marketing world, people with a strong personal brand crush it. Yet, this Stafford doesn't seem like someone who wants to cash in on the success of his program. He has no links to this program or any other one and you can't access him on social media or email.
It is possible that the same person owns this program and My Ecom Club because both are almost the same. The owner may also be an unscrupulous affiliate in cahoots with the owners of the program. What is certain is that the owner of the program does not want to be associated with it for fear of prosecution.
Is 22 Minutes To Profits Legitimate Or A Scam?
In my opinion, this program is 100 per cent a scam. Everything from its business model, phoney income claims, anonymous owner and testimonials point to fraud. It is a rehash of another fraudulent product which has been around for a while.
The website bombards you with pricy upsells once you buy it. The chances of making money with this product are very slim. While it is based on sound and lucrative online businesses, it offers no value in terms of training, traffic or revenue generation. Look elsewhere if you want to make money online.
I hope you enjoyed this "22 Minutes To Profits Review" if you have any questions or you just want to leave your own personal experience, leave a comment below. I would love to hear from you!
Before You Go…
If you seriously want to earn money online at home and still not sure about how to start then click the banner below and check out the training platform and the community that got me started. And the best part is you can check out everything for FREE to decide if it is the right for you.