In A Hurry? Click Here To Download This Post As A PDF To Read Later
Auto Affiliate Machine joins the league of products that promise to reveal a secret software that will help you generate instant affiliate commissions on autopilot by leveraging viral social media traffic. But does it deliver?
The product makes many bold claims about harnessing free viral traffic on social media and getting you up and running in less than one minute! Follow us as we outline the nitty gritty of the Auto Affiliate Machine.
What Is Auto Affiliate Machine?

The Auto Affiliate Machine is a cloud-based system created by the trio of David Kirby, Justin Opay, and Billy Darr, long time internet marketers who have released several products in the past.
The product claims to deliver an effective way of promoting your written reviews across different social media platforms to generate viral traffic and help you make affiliate commissions.
The Auto Affiliate Machine website portrays making money online as a super easy adventure that requires only three steps including:
Buy the software
Activate the software
Enjoy yourself and watch as your account becomes bloated with cash.
But these steps do not show us anything about the software or how it works. The website is a bit lengthy, but it still doesn't provide enough answers to the many questions that arise from the sales page. Failure to fully disclose what your product is all about is a sign that the product won't be of any benefit to the buyer. Rather, you are greeted by a sales promotion video which claims that the system can help you make hundreds of dollars each day online without any effort or experience. It's a soft but unethical selling strategy designed to lure you into buying a worthless product that cannot deliver on its promises.
It turns out that the owners have found out that PDF reviews of affiliate products can boost traffic via social media platforms because people can't stop themselves from clicking the files and buying the products. This claim is partly true, but getting PDF files out there is only a part of the equation. You will never sell anything if you don't deliver value and build a relationship that leads to trust between your business and its audience.

What Does Auto Affiliate Machine Do?
The Auto Affiliate Machine helps you automate the process of creating reviews of affiliate products in PDF document format with your affiliate link. However, you still have to manually input your review of the product, bonuses, bullet points and any other information you want to pass across to the audience. Plus, adding any social media accounts is also a manual activity, which means the bulk of the work is manual.
Once you have created the PDF file, Auto Affiliate Machine sends the link to the PDF to all your contacts on eight different social media platforms. This is the magic that's supposed to bring you hundreds of dollars each day. Can this rake in such amount of money? What's the motivation of potential buyers to click through the document to purchase affiliate products through your link?
What Is the Price Of Auto Affiliate Machine?
The Auto Affiliate Machine has a varied price plan that depends mainly on the way you navigate the sales page. However, the most consistent price repeated in the sales page and promotional video is $47 per month. But you can also get it for a one-time fee of $17 if you click the 'Get Started Now' button and an extra $5 discount if you attempt to close the page.
The software comes bundled with some training videos and a bonus package worth $497.
Apart from the price of the Auto Affiliate System, you can also opt for several upgrades which include:
Elite Edition: Offers more video training and two additional social accounts for an extra $37.
$1K Weekly Edition: Provides more training to help boost your earnings to $1,000 per week using the Auto Affiliate software for an additional $27 fee.
Done for You Edition: Provides more than 40 generic DFY campaigns with email swipes, graphics and opt-in pages for an extra $27.
Reseller Edition: Allows you to resell the Auto Affiliate machine software as your product. This costs $47.
Will Auto Affiliate Machine Help You Make Money Online?
Considering the function of this product, there's nothing about it that guarantees any sales. Creating PDFs is a simple task anybody with a rudimentary knowledge of Microsoft Office or a free alternative can do with ease. You don't need an overhyped software to get that done. Additionally, the content of the PDFs may not be rich enough to convert. Most beginners may lack the expertise to write reviews that can spur readers to buy or even click the PDFs, drastically reducing their chances of making any sales.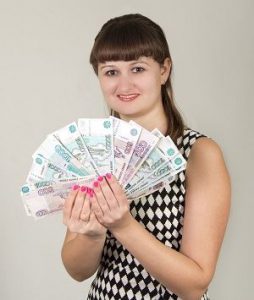 Also, sharing your PDFs on social media will only go as far as your network. Unfortunately, you can't build a network of social media followers overnight. Even if you can build one by any means possible, you can't gain their trust within a short period.
Social media platforms provide a ready market of millions, but you need to cultivate a loyal following over time by consistently adding value to your audience without seeking any rewards. Without trust, it can be tough to sell anything on social networks, no matter how many PDFs you share.
The viral spread Auto Affiliate Machine promises is something you can achieve manually without any bogus software. If you have a large following on social media and your audience trusts you always to deliver value, then they will always share, like, and retweet your links. When we compare the Auto Affiliate Machine to conventional methods of getting viral traffic and online sales, you find that the traditional techniques are not inferior to the software in any way.
Can PDFs Get You Viral Traffic?

The sad truth is that PDFs are antiquities in the online marketing world. While they may have been an effective method of driving traffic and making money online in the past, PDF files don't get attention like before.
Nowadays, forward-looking internet marketers and serious businesses are leveraging the power of video for increased traffic and higher sales. Why will anybody want to start reading a PDF file when the same message can be quickly delivered via video?
The present and future of online marketing depends on visually-enriched media such as video, Virtual Reality and Augmented Reality. If your business model is based on PDFs, then you are setting yourself up for failure.
You are better off creating an affiliate website for your affiliate marketing business and take the time and effort to practice and hone your online marketing abilities. This will allow you to learn how to write powerful reviews that deliver value and convert, optimize your affiliate website and products for increased visibility on search engines, and ultimately help you build a following across the web as an authoritative voice in your niche.
Should You Buy Auto Affiliate Machine?

The Auto Affiliate Machine is not recommended for anybody as the product cannot deliver. You can do everything the software can do manually, with more results. The Auto Affiliate Machine uses an outdated method of generating traffic, i.e., PDF files.
Internet users have extremely short attention spans, and research shows that one of the best ways to capture them is through video.
In my opinion, with Auto Affiliate Marketing, you won't be getting any viral traffic, and you won't make hundreds of dollars per day without working.
NOT RECOMMENDED
I hope you enjoyed this post and if you have any questions about Auto Affiliate Machine or you just want to leave your own personal experience, leave a comment below. I would love to hear from you!