In A Hurry? Click Here To Download This Post As A PDF To Read Later
The best online affiliate marketing programs cost a fortune. But there are many quality and free affiliate marketing training on the internet if you know where to look. If you are a beginner, coughing out a hefty $1,000 for a drip course or comprehensive affiliate marketing program may be near impossible. But you don't have to leave your dream of financial freedom through an online business because you can't afford a high-priced course right now.
Don't get me wrong, paid courses deliver a ton of value and help you avoid potential pitfalls along the way to becoming a super affiliate. But you still need to make progress even if you can't buy those courses now. That is where free online affiliate marketing courses come into play. And trust me; there are hundreds of top-quality programs offered free by the best hands in the job.
Some affiliates have advanced paid options but you can use the free version as a stepping stone to greater things. In this article, we look at top quality free affiliate marketing programs available on the internet. Here we go!
Skillshare
You probably know Skillshare even before trying your hands at affiliate marketing. The platform is a rich community of the best minds on the planet who share their knowledge and promote creativity and innovation.
There are over 50 classes of affiliate marketing on Skillshare dedicated to a wide variety of categories. You can access materials from beginner to advanced levels based on your requirements.
You will learn the fundamental skills you need to start affiliate marketing, the promotion methods, how to create offers that sell, growth systems, automation, future trends and case studies among others. There are also a lot of assignments and videos to practice what you have learned in class and many are downloadable so you can work online or offline in your spare time.
Most of the courses provide actionable, real-life examples to deepen your understanding so you can apply the lessons when you start your affiliate marketing business. You can start from any level and work your way up. When you complete each module, you can start an advanced version to gain a higher certification. As you progress and implement the training successfully, you will soon have enough money to enrol in paid classes.
Coursera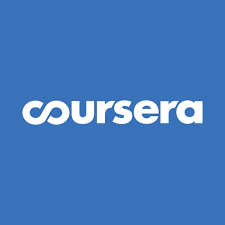 Coursera is an educational platform that provides best-in-class tertiary education for free, although many of its offers are paid. While you may not find a dedicated affiliate marketing course on the site, there is a ton of valuable courses that apply to affiliate marketing and internet marketing in general. The courses on Coursera are taught by subject matter specialists, professors and industry experts. The platform emphasizes a rich learning environment with interactive courses, videos, quizzes, assignments, among others.
Another great thing about Coursera is the thriving community attached to each course. You have access to a forum where you can share thoughts about the course with other students, get tips and advice on the materials and network.
Whether you want free or paid courses, Coursera has a wealth of resources across a diverse array of fields and disciplines. Additionally, many of the courses come with an official certification from a recognized university. Affiliate marketing courses such as content marketing, SEO, promotions and many others are available on the platform.
Udemy
Udemy is one of the most popular educational platforms that provide industry and skill-specific training across a diverse range of fields. You can choose from a broad range of courses and instructors and join thousands of students from all over the world to learn from the masters.
Whether you want to learn how to create profit-drenched copy, master Facebook ads, become a pro web designer and everything in between, Udemy offers an affordable and readily available educational platform. The best part is Udemy offers thousands of free courses while the paid versions are also affordable. In fact, you can buy most courses at a discount with coupon codes.
If you want to learn the nitty-gritty of affiliate marketing, Udemy has everything from basic to expert level. You only need to practice what you learn for free and progress to the paid courses as that is where you will get the most value. 

Affilorama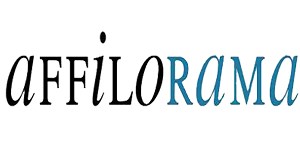 Affilorama is one of the biggest affiliate marketing platforms on the planet. The website not only provides tons of affiliate marketing offers but also delivers high-quality training for free from the basics to the advanced level.
This site provides 100s of PDFs and video tutorials covering every aspect of affiliate marketing and other internet-based businesses. For newbies who may not have the financial wherewithal to buy premium courses, Affilorama offers top-quality learning free of charge.
While there are several free resources on the platform, you can step up with premium resources when you have the budget. But the free educational materials are more than enough to get you started with your affiliate marketing business. Click Here To Check Out Affilorama
Alison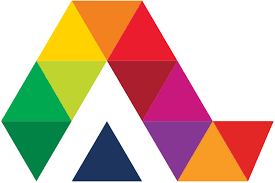 Alison has a huge database of short courses on hundreds of skills across a wide range of industries. If you are looking to start an online business such as affiliate marketing, take Alison's 21 days to Building a Web Business. The course takes you through the basics of starting an internet-based business.
There are also courses on social media marketing, writing, PPC, Keyword research and more. Most of the skills you need to excel at affiliate marketing and other online businesses are available on Alison for free or at extremely affordable prices.
However, you may need to pay a token for certifications on the courses you took on the platform. You can get electronic and hard copies of the certificates upon completion of the short program. Click Here To Check Out Alison
Wealthy Affiliate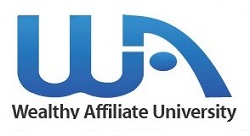 Wealthy Affiliate has almost 2 million active members, making it one of the biggest and most thriving affiliate marketing communities in the world. When you register as a FREE member of WA, you will have access to ten in-depth video tutorials to get you started on your online business venture.
While there is a premium membership, you don't have to pay a dime to enjoy the benefits of this diverse community that looks out for each other. As a member of Wealthy Affiliate, you have all the tools you need to perform top tier keyword research, niche selection, website creation, content creation, marketing, promotions and every other resource you need to earn a living through affiliate marketing.
The platform has a keyword research tool called Jaaxy. Jaaxy is not only a purpose-built tool for affiliate marketers, but this powerful application can detect what your competition is up to, giving more leverage. So if you want free affiliate marketing training with a strong community of great minds at your back, no better place to be than Kyle and Carlson's Wealthy Affiliate. Click Here and Join the Biggest Affiliate Marketing Community
Conclusion
Learning affiliate marketing online for free is possible. There are many websites like the ones listed above that provide quality, actionable training on every aspect of the affiliate marketing industry. Even if you are pressed for cash, you have no excuse to dump your dream of earning a living through affiliate marketing as you can learn most of the things you need to get started for free.
When you are financially buoyant enough, you can upgrade your skills through premium courses and programs. However, you can also make do with the free resources scattered all over the internet. What are you waiting for?
I hope you enjoyed this "Best Free Online Affiliate Marketing Platforms" article if you have any questions or you just want to leave your own personal experience, leave a comment below. I would love to hear from you!
Before You Go…
If you seriously want to earn money online at home and still not sure about how to start then click the banner below and check out the training platform and the community that got me started. And the best part is you can check out everything for FREE to decide if it is the right for you.