In A Hurry? Click Here To Download This Post As A PDF To Read Later
Easy Cash Club claims it can help you earn up to $379 per day. But what's in it for the owners and promoters of the Easy Cash Club? And why are they being altruistic as to show you the secret to their wealth?
Maybe you have seen the ads promoting this new money-making venture on the internet. Or a friend has bought into it and you are thinking of joining too. However, you have made the right choice by seeking more information about the product and its deliverables.
Can you truly make money from a product that calls itself Easy Cash Club? It sounds like a scam and the hype around the system makes one doubt the true intention of its owners. In this Easy Cash Club review, you will learn everything you need to know about this program and whether it is a worthy investment.
What Is Easy Cash Club?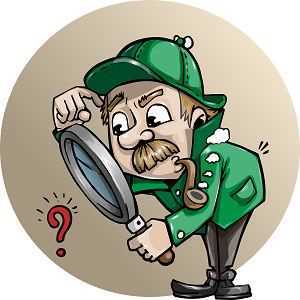 This is a new program that debuted this year. Its owner, Steve Johnson says the program is a revolutionary program for internet marketers. With this software, you will make exceptional YouTube videos and monetize them on the go, earning mouth-watering income.
While you can make loads of money from advertising on YouTube videos, this claim is outright misleading as it does not consider several variables you need to make your videos go viral on the largest video sharing platform on the planet.
Steve claims that his program does not require prior skills or knowledge, making it perfect for beginners and experts. With the Easy Cash Club software, the owner claims you can make up to $500 a day with only 30 minutes of work. Unfortunately, the reality is different. The cold fact about this program is that you will not make any money. Rather, you will be scammed and lose money and left high and dry.
Making money on the internet is not rocket science, but it is not easy either, even for fraudsters. YouTubers who have carved a niche for themselves spend years honing their craft and consistently delivering top-notch content that resonates with their followers. You need to be good at storytelling, presentation, and your videos must be vivid and of the highest quality. 
This does not mean that software cannot create classic videos, but you will need above average video editing tools to make the best of any software program. Steve makes it look easy to make it on YouTube, whereas most celebrities on the platform spend sleepless nights for many months and even years to perfect their craft. There is more to making money on YouTube than creating clips and uploading them.
Considering that people from all over the world upload tens of thousands of videos to YouTube every day, yours needs to stand out from the crowd for you to make any income. Plus, you need to have tens of thousands of viewers who watch your videos consistently because your income depends on the number of views. Videos that attract low viewership may not even make up to the amount you paid for the software.
If you think this is a great way to make money, you are mistaken. Do you know that YouTube only approves your video monetization if you have at least 1000 subscribers and a minimum of 4,000 hours of annual viewing time? It's not that easy to make money through videos as Steve says, but he makes these bold claims to lure people into the program. You can make money from YouTube videos, but it will take more time and effort than this program claims.
How Easy Cash Club Works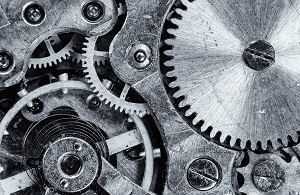 When you buy this program, you will receive video training on how to use the software to create videos and upload them to YouTube. To upload videos to the platform, you need to create a YouTube account. Also, the software requires a written text or audio file it converts to video. After uploading the files into the software, choose the text you want to use, add pictures and the software's AI wizard creates the video.
One great feature of the Easy Cash Club software is that the AI has a human-like voice, unlike most that have an unnatural sound. Once the program completes the video, you download it and upload to your YouTube channel. You can also add a description to the video and your affiliate links if you intend to promote other people's products and services through your videos.
Further, you need a Google AdSense account that allows you to make money off ads on your YouTube videos. When your AdSense account is approved, each views and click on your ads earns money. The only problem is that viewers must watch your videos for at least 30 seconds before you can make money from the video.
Can You Make Money With Easy Cash Club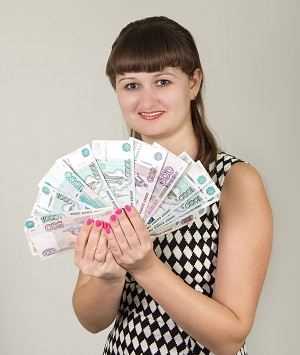 There is no doubt about making money on YouTube; the big problem is how you cultivate your followership on the platform. How do you create high-quality videos that resonate with viewers? Even if you are great at making cool videos, can you deliver top-notch content consistently? If you can deliver with consistency, how do you stand out from the crowd?
Millions of other people are competing for the same ads revenue. The common denominator in all these is time. It takes time to learn professional video creation and editing tools. You also need time to build a solid subscriber base and get people to watch your ads. You won't be making hundreds of dollars with Easy Cash Club. The business model is sound, but it takes far more time to gain traction.
How Much Is Easy Cash Club?
Like many ClickBank products, the Easy Cash Club retails at $37 but you can get a discount of $20. However, it comes with three upsells. The first upsell goes for $97 and then you pay $17 per month afterwards.
There is also a $77 upsell and a $47 upsell. Why do you need to buy upsells if the entry product works as claimed? The owners only want to make as much money from you as possible, if you allow them.
What Is Wrong with the Easy Cash Club?
A lot of things are not right about the Easy Cash Club, including:
Fake Testimonials
Low-quality products often use fake testimonials to add credibility to their false messaging. Most owners of these products are forced to use fictitious social proofs as their claims are often too outlandish for anyone to believe.
Steve Doesn't Show Up
There are lots of doubts about the true identity of Steve Johnson. The owner provides no contact information through which users can connect with him.
He provides no proof of his own YouTube channel and how well he is doing if his program is effective. Him not having one social media account or email address where buyers can get support makes him unreliable.
This is a hallmark of fraudulent products.
Should You Buy this Program?
In my opinion, No, this program is based on a workable business model but its earning claims are false. It takes time, dedication and hard work to make money on YouTube.
And you need some level of video creation skills and marketing knowledge to excel at video monetization. This product claims otherwise.
It is setting you up for failure and wants you to pay for it. Go for better and more effective alternatives that may be higher priced but offer value. 
NOT RECOMMENDED
I hope you enjoyed this Easy Cash Club Review if you have any questions or you just want to leave your own personal experience, leave a comment below. I would love to hear from you!
Before You Go…
If you seriously want to earn money online at home and still not sure about how to start then click the banner below and check out the training platform and the community that got me started. And the best part is you can check out everything for FREE to decide if it is the right for you.