In A Hurry? Click Here To Download This Post As A PDF To Read Later
The 7 Minutes Daily Profits claims it can help you make hundreds of dollars every day. This is possible as many internet marketers and freelancers make over $300 per day and some can even earn upwards of $10,000 per month. The only problem is when product owners tell you it's possible to make X amount of money in Y minutes. There is no guarantee your efforts will pay off despite the bold assurances.
In today's world of quick money, be careful when buying products, especially low-priced products that promise a huge turnover.  Can you truly make $100s of dollars each day using this system? How does it operate and who can use the program? What are the potential red flags and should you buy the product? These questions and more are what we look at in this 7 Minutes Daily profits review and whether it can deliver on its earning promise.
What Is 7 Minutes Daily Profits?
What if you could have access to free software that has the potential to help you make $500 every day right from day 1? Well, the 7 Minutes Daily Profits claims this is what you get when you buy the program. This program requires no prior knowledge or skills and the best part is it takes only 7 minutes to make half a thousand dollars.
The 7 Minutes Daily Profits is supposedly a free money-making program that will keep your account full of money while you sleep and enjoy the fabled life of a digital nomad. Except it is not true.
Is there software that helps people earn money on autopilot? There are several programs e-commerce and internet marketing professionals use to automate the grunt work of their business. But this does not mean they are making money from thin air.
You can make money from selling a product or service, commissions, advertising or a combination of the three. It is difficult to make money online like products such as 7 Minutes Daily Profits claim, except you are dealing with a Ponzi scheme or get-rich-quick program, and you will still lose if you stay long enough in these programs.
If you are trying to consider buying this product, don't. How does someone claim they can help you make money for free in this century where everybody wants to amass as much cash as possible and cash out?
The huge claims of making money while you sleep and financial independence is a setup, a primer to make you become irrational. The 7 Minutes Daily Profits, like many other low-quality products in its class sell at a ridiculously low price but promise heaven and earth. Don't be fooled. There isn't free money on the internet and the 7 Minutes Daily Profits is only out to get your cash.
How 7 Minutes Daily Profits Works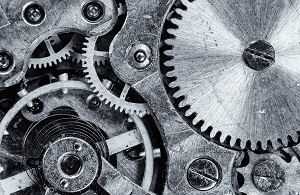 The 7 Minutes Daily Profits is based on the affiliate marketing business model, which is a legitimate method to make money online.
Affiliate marketing involves promoting the products and services of other vendors for a commission. When a buyer makes a purchase through your affiliate link, you get paid a percentage of the sale as commission.
While affiliate marketing provides a legitimate way to earn a living online, it is not a get-rich-quick scheme. There is no affiliate marketing system that allows you to make $500 in 7 minutes.
The 7 Minutes Daily Profits does not provide you with a done-for-you system that helps you rake in affiliate commissions. It only offers a basic website and rudimentary information on how to start an affiliate marketing business. Does the product provide training or tools? No, the product only mumbles about making money without providing details on how to do so.
Affiliate marketing requires more than a website. You need to have an in-depth understanding of your target niche, the needs of the market and create compelling content that resonates with buyers.
There is more to an affiliate marketing business than having a done-for-you website. If you expect this product to work for you, it will disappoint you. This is despite the owner's claims that the program is not a Ponzi scheme or scam and that over 1500 people have successfully used it to make $500 per day. Most done-for-you systems rarely deliver on their promises, especially those at the lower end of the price points.
Programs like 7 Minutes Daily Profits have nothing to offer; you are the product. Affiliate marketing requires a lot of work, even when you become a super affiliate. You need to work hard consistently and update your knowledge of the industry to stay ahead of the competition. Done-for-you software cannot provide you with these skills.
How Much Is the 7 Minutes Daily Profits?
Ironically, the 7 Minutes Daily Profits sells for a ludicrous $9! This is like buying a Mac Book Pro for $100. If a system can generate hundreds of dollars every day, why give it away? Who does that in a capitalist world where everything in sight is a potential stream of income? Except that you are being baited to become a cash cow.
The program has several upsells that makes the real price hundreds of dollars. Promoters and product owners use different tricks to make you pay. The first step is to get you through the door with a give-away price. If you fall for it, they will squeeze you hard for money, and the fear of missing out often pushes many people to make mistakes. Don't be that person.
Red Flags
If you are observant, you will see several things that are out-of-place about this product. They include:
Fake Owner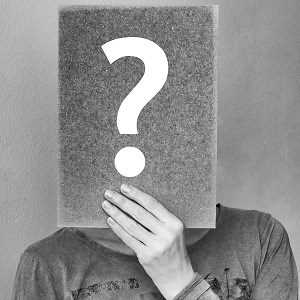 According to the promotional materials of the 7 Minutes Daily Profits, the owner is Vince Howard. However, Vince doesn't show up.
He is fake hiding under an alias to mislead and cheat people of their money. There is no website, social media account, email or telephone number through which customers can reach Howard if things go wrong.
This is standard practice among people who sell low-quality products. They use fake identities to escape scrutiny since they know their products offer little to no value. Check out reviews of other similar products Bulletproof Profits, 30 Minute Money Methods.
Paid Testimonials
Why do product owners hire actors to make fake testimonials if their products work as described? The 7 Minutes Daily Profits also uses paid actors to shore up its featherweight image because it has no real customer with success stories to share about the program. For $5, you can get an actor on Fiverr to deliver a 5-minute testimonial about your product, even if they didn't buy or use it before.
False Income Claims
Does the 7 Minutes Daily Profits really help users make $500 per day for 7 minutes of work? No, it doesn't because there is no proof it can achieve such lofty feats. The claim and many others Vince makes are pure misleading tactics to get you to buy into the program. But you know better.
Should You Buy the 7 Minutes Profits?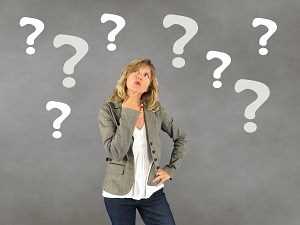 The 7 Minutes Profits program does not deliver on its claims because it lacks the tools to do so.
This poorly packaged software does not provide you with the knowledge or skills sets you need to excel as an affiliate marketer.
It is only out to fleece you of money through upsells. There are far better and more effective affiliate marketing programs out there. Such as Wealthy Affiliate and Affilorama.
NOT RECOMMENDED
I hope you enjoyed this 7 Minutes Daily Profits Review if you have any questions or you just want to leave your own personal experience, leave a comment below. I would love to hear from you!
Before You Go…
If you seriously want to earn money online at home and still not sure about how to start then click the banner below and check out the training platform and the community that got me started. And the best part is you can check out everything for FREE to decide if it is the right for you.