In A Hurry? Click Here To Download This Post As A PDF To Read Later
What if you could earn $3,750 in 7 clicks? Justin Tyler claims his Bulletproof Profits program will do that for you. Justin, an anonymous entity boasts you need no online marketing skills or experience to break your teeth with his program. But it retails for an atrociously ridiculous price, casting doubts over its authenticity.
People that buy courses regularly know the good stuff don't come cheap, even from the most philanthropist-minded internet entrepreneurs. If you are getting a life-changing product for a pittance, maybe you are the product. Before attempting to buy Bulletproof Profits and the many claims of its promoters, it is essential to do your due diligence to avoid falling for a scam.
What Is Bulletproof Profits?
Bulletproof Profits is a program created by a Justin Tyler. According to the owner, you can make $3,750 per day with the program.
Plus, you don't need prior experience or internet marketing skills to make money through this product. The program is designed to help you make that earn big bucks with seven simple steps. Does that sound normal to you?
Justin says he uncovered an online goldmine with the potential to generate $658 billion in profits. His program will leverage this discovery to help users make $50,000 per month while working only 30 minutes per day. That means Bulletproof Profits is a done-for-you system. He also claims that the program is beginner-friendly, so you need no skills or experience of affiliate marketing to become a successful client.
Now, these claims make Bulletproof Profits appear as something that's fail-proof and guaranteed to generate huge sums of money with less exertion. Can you work for 30 minutes a day and make $50k per month?
While there are professions that pay that much, most people who earn that kind of income provide an offer of immense value to their market. Where is your market? What are you selling? How does the program generate that much money in so short a time? Justin even claims he is trying to help you make money so you can become financially independent. So that's why he is selling products that can generate an impressive 5 figures for $9. Where is the value proposition? Something is fishy.
How Bulletproof Profits Work
It turns out Bulletproof Profits uses the Amazon business model. When you buy the program, you will receive some PDFs and video trainings.
Unfortunately, the material is outdated and falls short of the standard you need to start a viable business. It is common for product owners to create their training from free resources such as PLR software and YouTube videos related to their business.
This practice is unethical and smacks of a lack of professionalism and a willingness to swindle people of hard-earned money. Don't even waste your time and money on this program because it's not worth it.
Amazon offers a legitimate and lucrative way to make money online, but this program does it the wrong way. The training it provides is almost nonexistent, and irrelevant. A quick search on Google and YouTube will give you free resources that go deeper and explain the concept in a more relatable way.
From its Fulfillment by Amazon training to social media marketing and the bonus strategies that show how to sell on Amazon at higher prices, everything in the member's area is low quality. You are better off with free training. The training also includes the 10K Affiliate Plan, but it does not provide the full details of becoming an Amazon affiliate, neither does the Wealth Hypnosis deliver on its promise.
How Much Is Bulletproof Profits?
This program costs a whopping $9! Imagine buying a product with the potential of making $2,000 for less than $10?
How do you feel about such a product? But don't be fooled. Justin and his cohorts are just getting started.
The low initial price is meant to get you through the door so they can squeeze as much money out of you as they can with upsells. This program has two upsells. The first upsell goes for $197 and gives you access to top-secret Amazon loopholes that will deliver free traffic on autopilot and increase your revenue times 10. The second Upsell retails for $145 and is expected to skyrocket your earnings 10 times over but the owner does not explain how this will happen.
All along, the aim of the owners of this program is to make you their source of income, aka product. You are the product here, and the irony is that you will pay to become a cash cow for these frauds.
Red Flags In Bulletproof Profits
By now, the discerning should have doubts about this program already. But if you still have some belief in this system, here are potential red flags to help push away your doubts.
Justin does not Show Up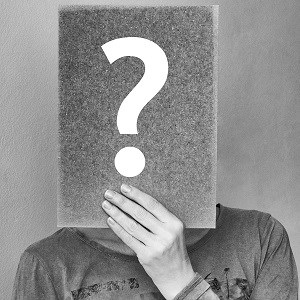 Justin Tyler is a fake identity. The real owner of Bulletproof Profits is anonymous; he/she is hiding under a false name to mislead less discerning people looking for a quick way to make money online.
Most times, product owners use a different name to avoid public scrutiny, but in this case, it is for negative reasons. How do you contact him if things go wrong or you need additional information?
There is no support team or contact information if you run into trouble using this program. You better steer clear.
Fake Social Proof
Do you see those images of people from Facebook on the Bulletproof Profits sales page? They are fake. Do an image search and you will discover most of the photos are from stock image platforms like Shutterstock and others. This is a mark of desperation and fraud and speaks to the real intentions of the owners and promoters of this program. Should you invest your hard-earned money in a program that lies about its success with fake testimonials? The answer is no. 

Outrageous Income Claims
How many products can you sell on Amazon with seven clicks and make $3,750 in a day? If you are not a vendor on Amazon, you will be an Affiliate, but none of these avenues can generate such amounts of money in 30 minutes even on Black Friday and Cyber Monday.
Affiliate success takes time and selling on Amazon requires more than good products and a sound marketing strategy. Good things have a maturity period. This product lies outright about how much you can earn with it. It may be difficult to make $100 with the low-quality training in this product. Don't bank on it.
Is Bulletproof Profits a Scam?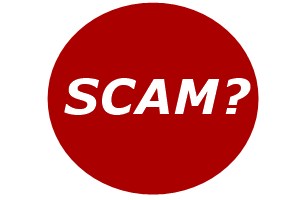 The program has all the features and qualities of a scam. It promises huge returns, uses fake testimonials, and has an anonymous owner.
Bulletproof Profits also use the done-for-you model while it claims it can help you gross $50k in a month with no skill or experience of online marketing.
The training is low quality, and the outrageous upsells only reveal the true intentions of the owners.
If you are looking to make money online, the Bulletproof Profits program is not the solution to your problem. Rather than making money, you will lose your meager resources, waste your time and have nothing to show for your troubles. 
NOT RECOMMENDED
I hope you enjoyed this Bulletproof Profits Review if you have any questions or you just want to leave your own personal experience, leave a comment below. I would love to hear from you!
Before You Go…
If you seriously want to earn money online at home and still not sure about how to start then click the banner below and check out the training platform and the community that got me started. And the best part is you can check out everything for FREE to decide if it is the right for you.