In A Hurry? Click Here To Download This Post As A PDF To Read Later
Yes, the theory of making money online is actually true. Secondly, this does not translate to some cheap change for some individuals. People around the globe are making millions from YouTube. The process of starting may sound simple but you need to put some effort into it if you are going to make some serious money out of it.
The most important step is to create some content that will either aim at entertaining, teaching, or simply reviewing products, individuals, or services. Others are just gifted with being awesome and this will make them some serious money as they are able to draw more viewers and build up an audience.
Factors That Determine Your Earning Potential
The number of subscribers (this is specific to your channel)
The views you have on your content
The level of engagement you generate
Your target market (this refers to your audience)
The revenue channels you explore
How To Make Money On YouTube
There are a number of ways you can make money on YouTube and you can pick one or work with quite a number if you are looking to diversify. Below are some money-making opportunities you can explore.
Become A YouTube Partner
By becoming a YouTube partner, you will be able to make money from ads. Set yourself as a partner in the Creator Studio section after creating your YouTube account. After becoming a partner, ensure you have an AdSense account which will allow you access to the Google advertising network. Here you will be able to be paid as well as view ad revenue reports.
Once you complete this procedure, you will see a dollar sign "$" in green next to your videos. You have the ability to access the monetization settings for each video you upload. While the setup process is simplified for you, it is recommended that this method of making money be a starting point or simply a side job for those who are very busy. This is because it has become limiting on the content you can upload. In addition, keep in mind that YouTube gets to keep approximately 45% of ad revenue.
Sell Products And Merchandise

The selling of merchandise and products on YouTube comes with more benefits other than money. You can also get to receive products and merchandise from the brands you choose to promote. You must have seen individuals promoting T-shirts, mugs, as well as bags just to mention but a few.
However, the best match is that of selecting ideal products and a great and outstanding personality to push for sales. This will ensure that you are captivating thus ensuring that potential buyers have reason to go buy your products. In this sense, the number of sales will greatly increase your content viewers. The best approach is to go for products or merchandise that have already been branded as people will be able to relate to them more easily.
Become An Affiliate OR Influencer With Brands
With the increase in competition, brands are more willing to work with affiliates or influencers in an effort to push their products and services thus the reason for influencer marketing. To make good money from this method, it is important that you are able to negotiate the right deals.
Fun Support Through Fun Funding

Fun funding is a great way of obtaining funds from your audience. In this, you will be paid by your audience to promote your gift or talent. You will be the creator of content, and depending on your contributions and content, you will be able to attract individuals who have similar believes in your idea. They are then likely to fund good content with the aim of keeping you going.
Some popular fan funding options to consider that have made it big in online include Patreon, Tipeee, as well as YouTube Fan Funding. These platforms will provide either a tipping jar where viewers can donate or include a membership fee after a given period of time.
Crowdfund A Creative Project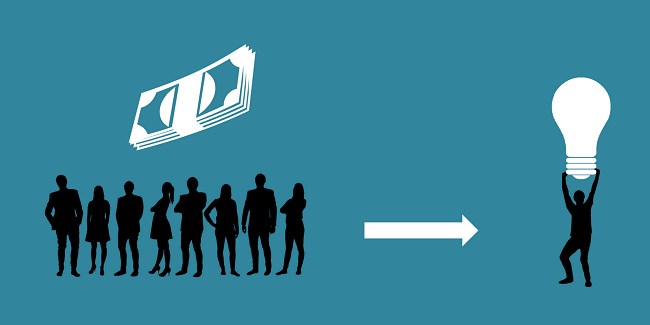 Crowdfunding is a good opportunity if you have a good idea but need some backup to execute it so that you can make money. There are times that you may need some help in buying some equipment, addressing production costs, as well as other initial costs that will lead to the execution of your project.
You will do this by communicating with your target audience and allow them to pitch in some funds. However, you will need to prove to them that the idea is compelling and that the results will be quite captivating. For example, you can provide a sneak peek of a video you intend completing by providing a trailer. This will help to excite people.
This can be a long-term project. It may be complicated initially as you get started due to the shortage of possible audience, but as you grow into it, you will be able to make some good money. Some popular sites you can look at that have grown and made money include Kickstarter and Indiegogo.
License Your Content To The Media

Licensing your content to the media allows you to make money from a viral video. Keep in mind that this video must be from you as you cannot request money or patent a video that does not belong to you. For example, you must have seen some funny videos of animals that have gone viral in just hours. To make money from such videos, you can simply license the content in exchange for some money.
Media that will be willing to pay for such content will include television news outlets, online sites, as well as other creators. Another alternative is to list your videos in an online marketplace such as Jukin Media.
The above are some outstanding ways of making money from YouTube that you can explore. Depending on your preference and interests, you will be able to make money and over time, live off it. It is, therefore, important that you identify the right content for the right target audience.
I hope you enjoyed this post and if you have any questions about making money with YouTube or you just want to leave your own personal experience, leave a comment below. I would love to hear from you!