In A Hurry? Click Here To Download This Post As A PDF To Read Later
As the internet increasingly becomes the main frontier of commerce, more businesses are digitizing their operations, and this has opened thousands of part-time home-based work opportunities. However, there are also thousands of scams posing as legitimate work from home jobs, which makes it's imperative that you be on the lookout when searching for jobs that you can do at home in your spare time. One rule of thumb you should follow is that if it sounds or looks too good to be true, then it probably is a farce.
Most part-time home-based job opportunities are online, but there are a few that you can also do offline to make some easy cash. If you want some extra cash to augment your primary income, or have spare time you wish to put to good use, then you should check out these legitimate home-based opportunities.
Virtual Assistant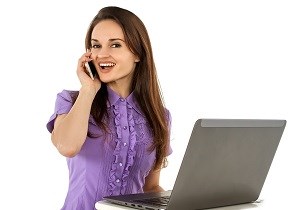 A virtual assistant or VA is a booming side hustle as more businesses continue to move their operations online. As a virtual assistant, you will be responsible for organizational, administrative, technical and creative functions. Some of your work will include tasks such as composing and responding to emails, responding to business and media enquiries, content creation, writing, creating and distributing documents related to the business, and others.
The great thing about VA is that you can work for multiple clients simultaneously to increase your earnings. All you need to have are the skills required by clients, a working internet connection, a phone, and a computer. There are plenty of opportunities for VAs in a diverse number of industries, and you can join freelance sites such as Upwork.com to kick-start your VA career. Depending on the client, job requirements, and the platform where you offer your services, a VA can earn $15-75 per hour.
Translator

If you are fluent in two or more languages, you can leverage your language skills to earn extra cash in your spare time. While some translation jobs may require a college degree, the basic requirement for most is that you are proficient in the two languages that need translating. Like virtual assistants, translators often work at home via an internet connection, but most translating assignments come with strict deadlines, as per the Bureau of Labor Statistics.
Industries that employ translators include scientific services, professional services, and technical services. Educational and governmental services also hire a lot of translators. For a start, you can join freelance sites that offer translation gigs and then create a website when you become well established.
Petsitting

If you have a soft spot for pets, then you can make some extra cash petsitting other people's companion animals. As a petsitter, you set your rates, and you can decide to go to the pet owner's house or that they bring the animal to your place. Either way, you will have fun, move more, and earn more while sharing so much love with adorable animals.
You can start by signing up to become a sitter at DogVacay or Rover. You can make up to $1,000 per month petsitting.
UPDATE: DogVacay and Rover have now merged.
Transcriptionist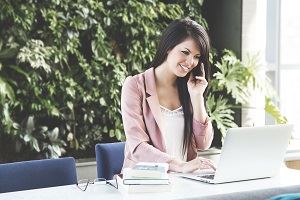 Transcription is one of the few jobs you can do without any prior experience as it requires making written documents from audio files. That is, you will listen to audio files and type out whatever you hear. However, some transcription jobs may require some level of experience, such as the case of medical or legal transcription.
All you need is a computer with a working keyboard and internet connection. You can make your work easier by getting a quality headphone and transcribing software which can help you slow down the audio so you can pick the exact words. Transcription jobs are flexible, making it one of the most popular home-based job opportunities. You can make up to $25 per hour as a transcriptionist.
You can register with Quicktate.com or TranscribeMe.com to start getting offers, but you may have to write a short test before receiving a paid task.
Website Testing

If you can pay attention to details while surfing the internet, this role might be for you. As a website tester, you get paid by companies to help them test the intuitiveness, ease of navigation, and general user experience of their websites.
Most website testing tasks take an average of 10-15 minutes to complete, and you can earn $10-$15 per test. Also, test opportunities depend on your availability when the test comes online, so it's advisable to register with many companies so you can increase your chances of getting more jobs.
Most website testing jobs may require a webcam and microphone, but these are standard features of modern laptops. However, you can get one cheaply if you are using an old desktop computer. You can start with UserTesting.com and register with several companies to get as many tests as possible.
Customer Service Representatives
If you are adept at conversing with people on the phone without losing your cool while on the computer, this role is for you. Several companies are willing to pay people who have excellent people skills and above-average computer skills to work as customer representatives. Your work could involve resolving a conflict, finding the model of a product, placing an order, etc. You can do this full time or part-time, but you have to be available for a specific number of hours per day.
There are countless numbers of customer service opportunities, and many big companies such as Hilton, HSN, and Spiegel all use home-based customer reps. Some of the big names in the home-based customer rep industry include Arise, VIPdesk, and Alpine Access. In fact, some companies will hire you as their staff and pay you benefits. But you can also work as an independent contractor and earn $8-$20 per hour in your spare time.
Online Tutor

If you are fluent in a foreign language, have expert knowledge in a particular field, and have the time to spare, you could make $12-$35 per hour tutoring students online.
This role requires teaching students who need help mastering some subjects, mostly via the phone or Skype for about 30 minutes or one hour. Many websites offer this opportunity including TutorHub.com and Tutor.com. Expect some background checks before being hired as you will be working directly with children.
Freelance Writing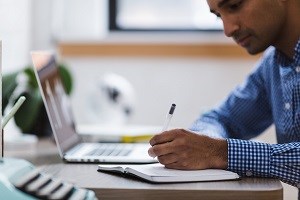 As a freelance writer, you will be helping websites, and other internet-based businesses create content for a fee. There are millions of websites on the internet, and they all require interactive and engaging content to populate their websites. Many of them find it cheaper to outsource their writing functions rather than keep an in-house writer on their payroll. You will help them come up with creative ideas, write articles, blog posts, newsletters, press releases, white papers, and so on.
And you don't need a degree in English to become a freelance writer, although it helps if you have a good grasp of grammar, proofreading, and editing. As a freelance writer, you can earn as low as $1 and as much as $1000 for a 500-word article. It depends on your skills, the platform from which you operate, and the kind of clients that buy your writing services.
There are so many part-time jobs you can do from the comfort of your home, and there are also many scams which are out to fleece you of cash. The key is to be vigilant, follow due diligence, research, and don't be too greedy. Be wary of any job that promises pay that's not commensurate with the skill or effort required to do the job. Also, don't register for any job that asks you to pay before you can start working as its most likely going to be a scam. And remember you need hard work, sacrifice, and patience to excel in these jobs.
I hope you enjoyed this post and if you have any questions about home-based work or you just want to leave your own personal experience, leave a comment below. I would love to hear from you!

Check out some of our most popular product/service reviews…