In A Hurry? Click Here To Download This Post As A PDF To Read Later
If you're wondering how to make money online as a college student, you're in the right place because we appreciate your limits in terms of time. Rather than suggesting full-time jobs, you need work that'll allow you to pick up and drop off whenever you have the time. In the guide below, we've cherry-picked the very best solutions so you can earn a respectable amount of money while also continuing your studies.
Choosing A Solution

As you can probably see below, we've listed several solutions that all fit the requirements of a college student. When choosing between them, think about the free time you have as well as your interests and passions. If you're choosing something just because it offers good money, you aren't going to keep it up for long so this is important to remember. If you make the right decision, you'll feel motivated to earn money on your days off and that'll make college instantly more affordable.
Without further ado, let's take a look at how to make money online as a college student!
Fantastic Online Ideas for Students
Take Online Surveys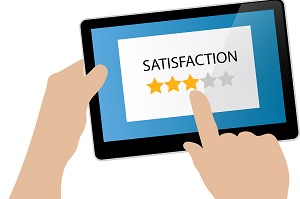 With our first suggestion, we've gone for something incredibly simple. To get started, you just need to create an account and you'll be sent online surveys to complete in no time. As you may have guessed, there aren't any career prospects that come with this nor will you be working towards anything. Instead, it's a solution that can be picked up and put down depending on your restraints in terms of time.
If you're on the train, in the waiting room of the doctor's office, or waiting for dinner to cook, these spare moments in life will allow you to earn small amounts of money. Although you won't change your life in terms of income, you'll earn some money towards groceries and bills so this is a good start, right?
Social Media Manager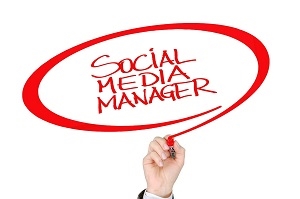 With this next solution, there is an opportunity to take it further after your studies and it's a job that didn't exist twenty or even ten years ago. If you're a college student right now, it means you've grown up with technology and the internet (lucky you!). With this in mind, it means you're probably good at using social media and this is a skill many businesses are searching for right now.
On a day-to-day basis, companies will pay you a small fee to update social media and interact with customers. Since social media is so important for customers these days, more companies than ever are outsourcing the task and you can take advantage of this. We like this job for two reasons;
1) It doesn't take long to manage the social media profiles of a business and
2) You can work with multiple clients (depending on the time you have available).
When looking for how to make money online as a college student, this is one of the best methods because it's so unique and you're being innovative with the changing times.
Online Tutoring

These days, more parents are now hiring tutors for their young children because they don't want them to get left behind. As a college student, you're in a prime position because parents love the fact you can relate and you know how the education system works. Therefore, why not head online and join one of the many online tutoring websites? As long as you have a webcam and microphone and some level of knowledge on the topic), you can earn money. Check out Tutor.com and Tutorhub.com
Freelance Writing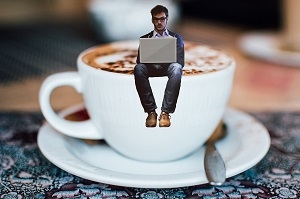 While there is an opportunity to make a living from creating your own website and becoming a leader in the writing market, you can also use freelance sites like Fiverr and Upwork to get writing jobs. If you're studying English in college or any adaptation of an English course, writing on a plethora of different topics will really help your understanding of the language.
Within this opportunity, there are also different niches you can choose. For example, you might like to write blog posts or articles for websites attempting to improve their SEO. Elsewhere, you might find that resume writing is more your speed. Once you learn what employers look for in a resume, you can help clients to improve their own. Even after these two, it could be script writing, editing, proofreading, eBook writing, etc.
Graphic Design

While on the note of freelancing from your dorm room, you don't have to choose writing because graphic design is available for those who are creative and like to work with something physical. As you join similar sites to those listed previously, you'll be creating logos, ads, marketing graphics, and more for both businesses and individuals. When people ask us how to make money online as a college student, we often refer them to these freelancing websites because they allow you to create 'gigs' for absolutely any skill you may have.
Website Testing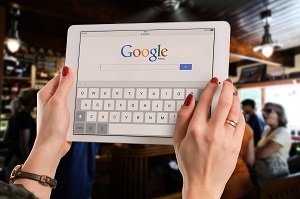 With all the biggest websites on the internet, did you know they would have had testers checking all the links and making sure everything works as expected? Well, now anybody can get involved in the industry because there are middleman services who connect you with those looking to have their website tested. To get started, you'll need to have a microphone because these services work in review videos. As you test the website, you talk through your actions and highlight any issues that occur; this is easier for you because it means you don't have to worry about reports and written reviews.
Blogging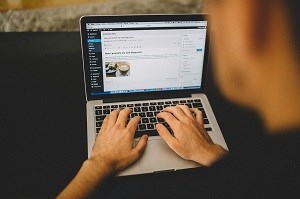 In the past, we've discussed blogging quite a lot and this is because it's available to absolutely anybody. Furthermore, you don't have to make a huge investment in time or money. Often, bloggers make the mistake of blogging every single day but this is often too much. Soon enough, your audience gets tired of you and there's also a limit to the topics you can write about, right?
After choosing a niche you enjoy, get into a schedule of writing regularly and you'll soon build a following; the more you work on social media and the like, the more attention you'll receive and this opens the door to money-making opportunities. With sponsored posts, ads, selling ad space, affiliate marketing, and even selling products, you'll earn good money in no time. If you choose to sell eBooks and online courses, you can even transform your job into passive income.
Consider Your Course
Finally, we recommend thinking about your college course and the jobs within this area that could help. The more experience you get while in college, the easier you'll find it to obtain a job at the end. For example, an English Literature course lends itself to writing while a Sports Performance course could lead to a health and fitness blog. Just because you're earning money online, it doesn't mean it needs to be completely random with no ties to your education so spend some time researching.
There we have it, how to make money online as a college student. Why not continue your research and see if you can get started today?
I hope you enjoyed this post and if you have any questions about how to make money online as a college student or you just want to leave your own personal experience, leave a comment below. I would love to hear from you!