In A Hurry? Click Here To Download This Post As A PDF To Read Later
With the many changes occurring on the internet recently, it seems the way in which customers are accessed has also adjusted. For many years, companies have been investing in TV/radio ads, billboards, magazine ads, and newspaper ads. Before the internet, these were the only real options and they worked…because we didn't know any better.
These days, we recognize the flaws of traditional marketing because it isn't targeted and it doesn't provide customers with value. Instead of creating content the consumers want to see, traditional marketing relies on a certain percentage being interested while the majority just continue through the magazine because it doesn't apply. Every year, this process is becoming less efficient with the many other great solutions we have.
Today, we're going to ask a question we've seen a lot recently; what is content marketing about? As well as explaining the basics, we want to explore the benefits and how you can get started in the coming weeks and months. Without further ado, let's head into it!
What Is Content Marketing About?

As opposed to interrupting customers to get attention, content marketing is more focused towards what the customers want. For example, the most common examples we use today include:
Podcasts,
Whitepapers,
Blog Posts,
YouTube Videos,
Infographics,
Online Guides, and more.
Generally speaking, we can break all content marketing down into two sections; entertainment and educational.
With educational content, the idea is to inform the audience on a particular topic (within your own niche). At all times, the content comes first because the idea is to provide value to the reader and pique their interest. Sure, there might be subtle hints towards the company/product in or near the content. However, the main aim is to teach the audience because then they'll be more willing to research the company; the business comes across as a knowledgeable leader within the niche.
On the flip side, many companies like to produce entertaining content and there are many benefits to this. First and foremost, there's a chance these days that a video (or even a blog post, although less likely) will go viral. If we use Toyota as an example, they chose to create a video entitled 'Swagger Wagon' when releasing their new vehicle. Soon enough, the video generated interest and it eventually reached millions of views. Rather than trying the hard-sell and pushing people into making a decision, they decided to make people laugh, entertain an audience, and use this to generate interest in the brand and the new product.
Benefits Of Choosing Content Marketing
So, we've answered the question of 'what is content marketing about?' but why do companies choose it these days?
Educating Customers

Did you know that a large portion of people refuse to buy products because they just don't realize how valuable the products are? If they don't see how important the product would be in their life, they aren't going to invest and this is why content marketing is so powerful. With the right content, you explain the issue that exists, the solution, and then perhaps why your product is best. As soon as they have all the required information, people will be more willing to invest in your brand.
More Affordable
These days, we tend to pay for clicks without realizing that content marketing is the more affordable solution. No matter what, you'll only have to produce a video or blog post once. Instead of paying $1 for every click you receive, your viewer or reader count can continue into the thousands, tens of thousands, and hundreds of thousands without ever paying more than your initial investment to create the piece.
Long-Term Solution
On the same note, your video, podcast, or article, if written correctly, should be applicable in five years just as much as it is now. Therefore, content marketing becomes an integral part of your long-term strategy. Over the years, as long as it's relevant, your content can be read or viewed millions of times and all for one
investment right at the very beginning.
Sharable Content

If you upload the video to social media or make the blog post easily shareable, people will do so with their friends. With the click of a button, you suddenly have access to thousands of more people. As we saw with the Toyota example, this video got millions of views and a significant number of these would have been generated from discussions and word-of-mouth.
Providing Value
As we head towards 2018, customers are tired of companies just wanting their money. If you provide real value and create the content with only this in mind, you come across as unique and this is perhaps the biggest benefit of all. Suddenly, you're a leader in the market because you're empowering all customers with the knowledge they need. When the consumers actually learn something, they'll be more likely to view more of your content and see what products you sell.
Reciprocity – Finally, the more content you provide for no charge, the more the recipients will feel an overwhelming need to reciprocate. Eventually, they'll want to pay you back for all the help and this comes from
sales of your products or services (or even a share).
Utilizing Content Marketing
By now, you should have more of an idea for the question of 'what is content marketing about?'. To finish, we want to provide you with some simple tips to utilize the practice with your business.
Meet The Needs of the Audience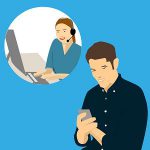 Firstly, don't just write about your business because this is the opposite of what you're trying to achieve. Instead, write to answer a common question within the community. As a customer, you know that consumers aren't interested in the business; instead, we care about ourselves so you need to appeal to this. Whether it's a 'how-to' guide, explainer video, or just a funny video, it needs to meet the needs of the audience. Once it does this, you'll be more likely to receive a share or two.
Don't Forget Your Business Entirely
On the other hand, we will say that many businesses forget about the balance. While the main focus is certainly on the customers, you can still promote your products every so often. After reading a riveting article, your customers will see what else you've posted and this is where they come across more interesting posts and advertisements for your product; the content should act as a way into your business.
Research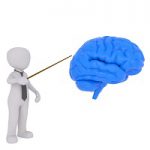 Rather than writing endlessly about pointless topics, research to find out what people want. In addition to researching other blogs and your competitors, you can also ask them directly. To your surprise, they might just suggest a common theme in their replies.
Answer Questions
Finally, the biggest return will generally come from 'cornerstone' content. If you can answer a common question with a series of guides, each guide will stand for itself and last the test of time in terms of a return. Assuming you utilize SEO at the same time, you'll soon see results.
Summary
What is content marketing about? Well, hopefully, you now have answers to your questions. As time goes on, consumers are looking for value more and more so content marketing will only become more important. Especially with Facebook Live and videos on social media, it's now a superb way to get people to your website and online platforms!
I hope you enjoyed this post and if you have any questions about content marketing or you just want to leave your own personal experience, leave a comment below. I would love to hear from you!