In A Hurry? Click Here To Download This Post As A PDF To Read Later
Do you have a way with words? Are you passionate about writing for a living? Do you enjoy reading and writing great content? Then you could make a living writing as a freelancer for thousands of websites and publications from anywhere in the world.
You don't need a degree in the English Language to succeed as a writer in the internet age. All you need is an insatiable hunger to learn the ropes, put in the hard work, patience, and success will be yours.
The rise of the internet has stimulated the growth of e-marketing and a robust information economy worth billions of dollars. Every day, more and more websites continue to spring up in different parts of the world, and these new platforms need content to survive in the cacophonic digital landscape where your best shot may not be good enough.
To make it on the internet, you need rich content on your website, blog, social media accounts, etc. Content is king, but not every content qualifies for royalty. People need high-value content that can engage and interest their audience by providing valuable insights that would keep them coming for more. You can tap into this huge opportunity by providing freelance writing services to a wide range of clientele on the internet.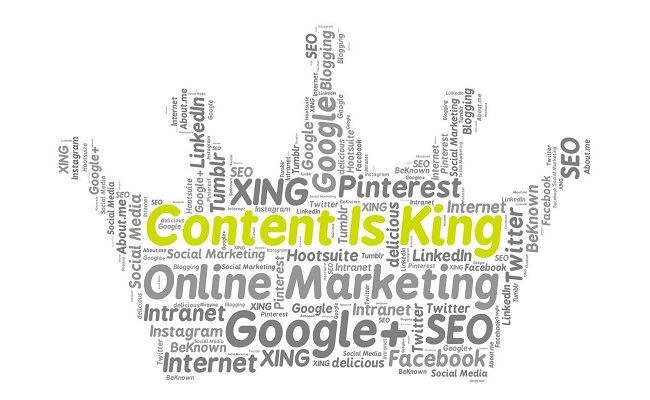 With every passing day, more people are starting to understand the importance of great content. Search engine algorithms now frown at crappy content no matter the format, especially low-quality written content. Gone are the days of SEO spamming when short articles loaded with keywords helped sites achieve their SEO goals. Nowadays, Google prefers long-form content that provides value without chocking the algorithms with keywords.
The reality is that many online business owners can't write compelling content that can move their businesses forward. And those that can write may not have the time to churn out high-quality content every week. It takes hard work and grit to deliver value-adding content, and this attribute can earn you money if you are ready to dedicate your time to build a career as a freelance writer.
The opportunities in the freelance writing landscape are almost limitless. You can make some cash on the side or even build a sustainable income writing high-quality articles and blog posts. Press releases, email newsletters, sales pages, eBooks, white papers, case studies, and others for the marketing needs of customers.
If you want to start earning money as a freelance writer, here are some steps to follow:
Gather Your Writing Resources

To become a freelance writer, you need to own or have access to a working PC, a stable internet connection, and free time. You need the PC to research and write the assignments given to you by clients as well as communicate with clients. A reliable internet connection is a must as you need it to conduct internet research, correspond with clients, as well as sending of writing tasks after completion.
Also, you need spare time to handle your writing tasks. Most people start freelancing as a side hustle while working at a day job, and so you need to have a couple of hours to spare when you start writing. As your writing business expands, the number of hours you need will increase, and you might even devote all your working hours to writing when you start landing more writing jobs.
Publish Some Writing Samples
You need to have some samples published under your name if you want to succeed as a freelance writer. Most clients want to see your samples, especially published samples so they can be sure of your writing skills. It's advisable to write a minimum of five sample articles on any topic of interest. If you are targeting a particular niche, write articles on trending topics in that area. This will show clients that you are an authority in your area, and you will be able to command higher rates.
To give your written samples more credibility, be sure to upload them to blogs or websites that accept guest posting or article directories. This will prevent potential clients from doubting the authenticity of your work.
Start Marketing Your Services and Client-Hunting
Here lies the biggest obstacle in the path of your freelance writing success.
The most challenging part of freelance writing is securing clients. There are many methods of winning clients for your writing services including:
Registering On Freelance Outsourcing Sites
Freelance sites such as Upwork and Freelancer are one of the biggest platforms for launching a freelance writing career. These freelance sites provide a platform where clients and freelancers can meet to buy and sell a wide range of services, including article writing. However, the sites take a percentage of your pay for facilitation charges.
Additionally, these sites can be extremely competitive due to a large number of freelancers. This leads to bidding wars that enable the client to choose the freelancers that offer the lowest prices. If you want to make it big in freelance writing, don't stay long on these sites.
Register With A Content Mill
You can also secure a steady stream of writing assignments by registering with content mills such as iWriter and TextBroker. These sites offer a large pool of freelance writing assignments which you can choose from, complete and receive payment. The downside to this is the extremely meager pay which is a far cry from the efforts you put into the job.
Job Boards

There are many writing job boards where you can find decent freelancing job opportunities.
Job boards such as the ProBlogger and the BloggingPro job boards are fertile grounds for legitimate and decent-paying writing jobs.
Create A Writer's Website
A writer's website is one of the best ways of winning high-ticket clients. For this strategy to be successful, you need to dedicate a huge amount of effort into marketing and pitching your services to potential clients. You need to find the email addresses of potential clients and pitch your writing services to them. It's a numbers game, so the more pitches you send, the higher your chances of getting clients.
Social Media

Social media platforms such as Facebook, Twitter, and LinkedIn are also great places to secure clients and market your writing services. Create a professional-looking social media account and list all your writing skills then share with your family and friends.
You can also optimize your LinkedIn profile for increased visibility, and you may never have to hunt for clients if your LinkedIn profile is well set up.
Retain Your Clients
When you start landing clients, the next thing is to make sure to retain your clients. Freelancing is a numbers game, and you need to continue learning how to deliver the best services to keep your clients coming back for more. Be a continuous learner and never become complacent even if you have so much work sleeping becomes a problem. Clients want value, so you should always provide high-quality services that will make you indispensable to your clients.
You also need to continue soliciting for more clients no matter the number of clients you have at present. And always stay abreast of trends in your industry, so you don't become obsolete. Learn about new things every day, share ideas with other freelancers, network, teach others what you know, and most importantly, try to enjoy your life.
I hope you enjoyed this post and if you have any questions about how to write articles and earn money or you just want to leave your own personal experience, leave a comment below. I would love to hear from you!

Check out some of our most popular product/service reviews…