In A Hurry? Click Here To Download This Post As A PDF To Read Later
As claimed by the Smart Dollar club, they are one of the best programs with amazing prize rewards promising their members a huge amount of cash for completing 'quick and easy' online surveys. They say all you need to do is to answer a few questions online and a sum of minimally $100-$150 would be sent straight to your account, but the fact is how you would get such a huge amount of money with such an easy task creating the question 'is Smart Dollar Club legit or a scam?' let's see a quick review of these claims.
Before I commence I would like to state that even if these claims are true, it is very glaring obvious that they can never pay a huge sum of money by you merely completing just one survey when every typical paid survey pays less than a dollar for a survey, and if you are lucky you can make at least $30 a month, but this program promises you up to $300 per day and even that on your FIRST day. How possible is that? 
What Exactly Is The Smart Dollar Club?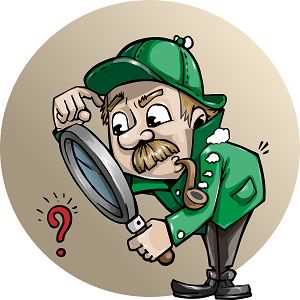 Smart Dollar Club is a relatively new website, which although claims to be the best online prize rewards program. It is very interesting how a newly started website could attain such an achievement, possibly posing the first question you could ask.
Yet another suspicious fact is their claims for you to earn up to $100 for every survey you complete using their website, giving you the probability of earning up to $300 per day. It is possible to make good money through online surveys, but how would you think you can make up $300 per day? That sounds like a very big lie to me.
How Does it work?
The Smart Dollars Club urges you to insert your email and other personal information which comes in the form of a questionnaire on their website, after which you would be promised to get a survey that would reward you with $100, this is a false claim because there are no surveys at all. Rather, once you've entered your email address, you would be added to the developer's email list. After a short while, you'll get an email containing a link to the promised survey.
If you are lucky to have installed an antivirus software on your device, that is the first way you could start suspecting the authenticity of the site because once you click on the link to gain your access to the proposed amazingly rewarding survey, you get a warning from your antivirus software after which the website would then get blocked for 'spam and malicious content'.

However, if you have not installed any form of protection, the link does not take you to any survey. instead, it takes you to some random money making sites. Some of the sites the links direct certain people to include; American consumer eyes, the AZ formula, and the Ultimate PayDays system. Funnily enough these mentioned websites are reported and already known scams.
What Does It Cost To Join The Smart Dollars Club?
Smart Dollars Club is a free, open to air website, and you don't need to invest any money into it before you start. The website poses a great danger that may lead you to lose money. Although the website is free, I honestly advise you to stay away from it if you don't want to lose your money or other personal information.
Ordinarily visiting the site, it looks as if you can join Smart Dollars Club no matter where you live and who you are.
But no matter your location, I do not think it safe to join the survey. There are so many other great survey sites that pay you and give you opportunities on the site itself, so why waste time on a scam site like Smart Dollars Club?
Who Owns The Smart Dollar Club?
This website has no information about its owner; neither does it have any information about who created it. The above statement poses a very great threat to users and people who have registered and inserted their personal information.
RED FLAGS
When you open the site on your web browser, the site looks very shady, rough and does not look like an online survey website that was planned for nor organized. It just looks like just one random website that the owner is not too serious about.
The Owner Is Hiding His/Her Identity
The site does not contain any information about the owner; neither can you get any trace to the person who designed it.
I mean, how would you design an online survey sight without any link to who you are as the owner?

The issue is one of the major suspicions you have when you open this site because there is no info even on the web which is very unusual.
There Are Only Negative Reviews And No Positive Ones
If at all you have read any review before this one about this site or if you have read through this review, all you see are negative reviews about the site, not even one positive review to counter these facts, which clearly shows that the owner is hiding his/her identity.
They Send You Links To Different Random Sites, Some Of Which Have Been Reported As A Scam
When you click on the link that would be sent to you after you have entered your email, you get redirected to some random links, some of which have been stated earlier in this review and have been previously reported as scams. Or you would be directed to a website called iSurveyWorld.com
Huge Promises Claiming You Can Make $300 Daily By Joining
These claims are just too over-hyped, trying to convince you to join the program so they can use you to their gain. Although these claims sound fascinating, they are all fake and not guaranteed.

Your Email Address Is At Risk
Your email is greatly at risk because you would be compelled to fill in your email address and the smart dollar club would gather as many email addresses as they can so they can and maybe sell them to companies who want to promote their businesses or sell them to entrepreneurs who are desperate to get as many subscribers as they can. That is why people that have tried this site before must have gotten lots of emails from unknown sources.
You May Lose Money On This Website
As stated earlier, you are certain to get numerous random mails from different offers some of which may ask you for your credit card details for some paid offers to get a one week or one month free participation, thereafter you would start being charged, and if you are not lucky enough to forget to disconnect your card from them after the free trial, you would certainly start being debited which is at your loss.
Is The Smart Dollar Club A Scam?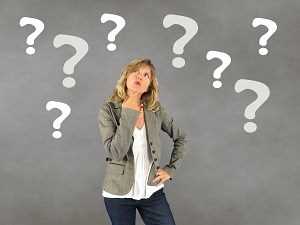 I am usually not a fan of calling something a scam, so I don't sound too mean, but from the above facts and figures given, it is very clear that the smart dollar club is a big scam.
The whole idea behind creating that site is to link you up with other scam sites so he/she can gain an affiliate commission at your expense.

They can also use the information you entered as a means of earning money for themselves by either selling your email or other information to companies and people who request it. I do not, in any way recommend this site to anybody as it poses a great threat to your personal information.
NOT RECOMMENDED
I hope you enjoyed this and now have an answer to the question "Is Smart Dollar Club A Scam?". If you have any questions or you just want to leave your own personal experience, leave a comment below. I would love to hear from you!
Before You Go…
If you seriously want to earn money online at home and still not sure about how to start then click the banner below and check out the training platform and the community that got me started. And the best part is you can check out everything for FREE to decide if it is the right for you.