In A Hurry? Click Here To Download This Post As A PDF To Read Later
If you've joined us previously, you'll know we're trying to provide the best advice possible for those wanting to get involved in the affiliate marketing scene. With laptops more affordable than ever before, couple this with an affordable internet connection and you have everything you need to get started. However, you might need a helping hand which is why we're also showing the most popular affiliate marketing programs to see whether or not the opportunities are genuinely legitimate or a scam to avoid.
Today, we're looking at The Super Affiliate Network, what they offer, whether it suits your needs, and answering the question – is The Super Affiliate Network a scam?
Meet The Program
First and foremost, we should provide a little bit of information regarding the program as well as learning whether the site is legit…or not. Founded by Misha Wilson, the program is supported by a high level of knowledge after he actually got started on the internet at the age of 22. By the time he reached 24, his company was earning six figures and this eventually turned into a multimillion dollar entity as he turned 25 years of age.
Since starting The Super Affiliate Network, he's shared his knowledge and helped many others reach a point where they are comfortable in life while working remotely. Speaking of this program, we should note that they have one main goal; to allow others to build a lifestyle they enjoy while earning money in affiliate marketing; advertising the program itself. With numerous learning opportunities and mentorship available, they genuinely want to help you succeed and believe they have six reasons why you should choose them over every other opportunity on the internet.
Six Key Components
Interactive Community – First and foremost, they're extremely proud of the community they've built because it means you don't have to go through the journey alone. Whenever you need help or fancy helping others, you can jump into the community and continue your learning beyond the coaching (speaking of which…).
One-on-One Coaching – With The Super Affiliate Network, you'll have access to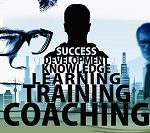 numerous coaches who have been through the process before and know what to do while avoiding the common pitfalls. Whether you're a beginner or more advanced, this means the service can be tailored to what you need.
Live Training – Thirdly, you'll be walked through the process from beginning to end thanks to the 'Bootcamp' training. In addition to this, you can also watch weekly webinars, live events, live videos, and more. As you can see, the focus on teaching is important for The Super Affiliate Network and it has been this way for quite some time.
Email Marketing Automation – Since they believe heavily in the follow-up, they offer an
email marketing service and this will allow you to build long-term relationships with visitors. Whether you choose to do this manually or have the system completely automated, the program and mentors will help.
Global System – With access to people all around the world, The Super Affiliate Network actually has an automated sales system which means you don't have to worry about whether you've followed-up with clients. Additionally, the system will also ensure that payments are collected.
High-Quality Traffic – Finally, their sixth component is the access you'll receive to the monthly traffic pool; this is where the service searches the internet for the very best traffic before passing a percentage on to you.
Three Main Focuses
With these six components in place, our experience has taught us that there are three main focuses that come from this program. With the first, this is email marketing and something we've already seen. As the basis, we have high-ticket products and this is heavily recommended by The Super Affiliate Network. In order to generate the most amount of profit, the program will push you in this direction (advertising the largest packages they offer) which has both pros and cons.
As you may know, the high-ticket products tend to have huge profit margins and it means you only have to make a couple of sales to make a large amount of money. With smaller items, you'll be looking to sell hundreds and perhaps even thousands. However, there's one major downside to high-ticket items and it's the reason why a significant amount of people fail; they're extremely expensive.
With affiliate marketing, you need to use the relationship you've built to tempt visitors into making a purchase. With a sports blog, they might trust your opinion to buy some new baseball gloves, for example. However, tempting them into making a purchase in the 'thousands of dollars' bracket is much harder and may not even be possible so this is something you need to keep in mind.
As the third focus, The Super Affiliate Network also likes Solo Ads and this is where you ask another affiliate marketer to promote products to their own mailing list. In order for this to be successful, you'll need to have a budget into the hundreds and perhaps even thousands.
How Does It Work?

Is The Super Affiliate Network a scam? Often, we find the answer to this question in the packages they offer so let's take a little look into this now.
With a trial costing just $1, this is a great way to get started and explore 'behind-the-scenes'. In our opinion, this is a great feature because it allows you to compare with other platforms and see which best meets your needs. With some websites, they force you into taking a risk and this immediately makes us feel a little worried rather than building our confidence but The Super Affiliate Network handles this well.
If you choose to go ahead with the platform, you'll pay $47 per month but not before you've completed the questionnaire. In this questionnaire, they'll ask about your goals and how much money you're looking to earn. Once this has been sent off, you can get in contact with your own personal coach and they should unlock the first three training sessions. Since these lessons are locked, you'll need to ask for a password; this process is repeated every time you complete a few lessons.
Training – With the training itself, it's relatively good and it's performed in a video format which will certainly be preferable for some. After getting past the testimonial programs, which seem to show success stories to get you pumped up, the training is divided into three weeks. While week one covers the basics of an affiliate marketing business, the second and third look at advertising to receive traffic and making money. As we saw previously, there will be a heavy emphasis on email marketing and Solo Ads at this point.
Membership Options – At this point, we should explain that the $47 a month deal will not earn you much commission at all. In fact, we wouldn't even recommend considering this base membership because the real money is earned in the following;
Annual Membership – $200
Plus

Membership – $200 per month

Yearly

VIP Membership – $2,000

Diamond

Coaching Program – $9,000 (one-time fee)
As you may have guessed, the higher commission is earned as you pay for the more expensive packages. If you happen to invite someone to the program and they end up on a higher package than you, the invitee will actually enjoy the commission boosts and this is done to encourage everyone to pay for the highest program available.
Benefits

With The Super Affiliate Network, the whole idea is to promote the program you've just bought and quite a few users have complimented the simplicity of the idea. Rather than having to choose a niche and create content, you already know everything there is to know about the program and your job will be to advertise The Super Affiliate Network to get people onto the same program. Of course, there are also negatives to this and we'll discuss these in just a moment.
In terms of benefits, the $1 trial is a great starting point as it allows you to see what the program is all about and whether you actually want to take your interest further. If you decide you want to join, you can actually bypass the $1 trial and pay $37 per month rather than $47 and this is another huge benefit.
Elsewhere, the video format of the lessons is a great way to learn because you can watch and listen rather than just reading from a page and making endless notes. With video lessons, just like video advertising, research suggests we learn more efficiently with video (as well as retaining the knowledge for a longer period of time) which is another
advantage.
Next,  we really enjoyed taking part in the live webinars because you get a more instant reaction to questions rather than a well-thought-out article or a scripted video. At times, the owner, Misha Wilson, will actually do the live webinars and this is the next benefit of the program; the input from the owner. With some websites, you don't really know where the information comes from but you know the knowledge for The Super Affiliate Network comes from experience and somebody who has been in your position and seen it all.
Drawbacks

On the flip side, we should discuss the things we aren't so keen on and this is because they're deal-breakers for us. By this point, you should know the answer to 'is The Super Affiliate Network a scam?' because the site has thousands of members and some great advantages. However, we dislike a couple of areas on the platform.
Firstly, there are far too many upsells for the program to be enjoyable and for the product to be a simple sell. With the Solo Ad Success Formula and the Diamond Coaching Program, this is something we dislike and something that, in all honesty, makes us want to guide you in the direction of a different program.
Aside from this, the program is not for you if you want to write about your passion and get involved with affiliate programs from Amazon and the like. Since The Super Affiliate Network is based on its own program, you'll want to look elsewhere if you wish for more freedom.
Finally, let's not forget that the program is expensive and this is a double-negative considering you have to sell it to others too.
Summary
Is The Super Affiliate Network a scam? Absolutely NOT! Having personally met with Misha Wilson earlier this year in Las Vegas I can truly say he is a gentleman and doing a good job with this program.
However, we believe there are many opportunities that provide a better chance to 'make it' in the affiliate marketing world for the average person. For us, the upsells are too much and they grow to be frustrating. In order for you to benefit from the high commissions you first have to be at that level by making the higher investment.
Don't get me wrong, we are not against high ticket offers, if the offer stacks up then you can make big bucks for the same amount of effort on the internet as long as you "fish in the right pond". If this is where your focus is, check out our review of Elite Marketing Pro as one of the better programs.
Here is a comparison of one program we believe gives everyone "a chance to make it online" and you can even start for free, Wealthy Affiliate vs The Super Affiliate Network.
We have given The Super Affiliate Network 7/10 purely on the basis of too many upsells and even though it is a legit program we are not recommending this program, as we believe the average person has a better chance of succeeding with other affiliate programs without having to invest large amounts of their hard-earned money.

I hope you enjoyed this review and if you have any questions about The Super Affiliate Network or want to leave your own personal review, leave a comment below. I would love to hear from you!