In A Hurry? Click Here To Download This Post As A PDF To Read Later
Within the business world, we have what we call an IPO. Standing for Initial Public Offering, this is the first time a company ventures into the stock market. When smaller companies are looking for funds to expand, they often go public and the IPO is the first chance for investors to get a share in the business. With this in mind, what is a cryptocurrency ICO?
As an Initial Coin Offering, a cryptocurrency ICO is the first opportunity for people to invest in a cryptocurrency and, in turn, this allows the creating company to raise funds before getting started. Rather than looking for funds elsewhere, an ICO will test the market to see if there's interest in the cryptocurrency much like a crowdfunding campaign. During the ICO, a certain percentage of the currency will be sold to early investors. For the investors, they get either legal tender or other cryptocurrencies such as Bitcoin.
Starting A Cryptocurrency
When answering the question of 'what is a cryptocurrency ICO', we should first look at how the process works. For starters, the startup will need to create a whitepaper plan which, much like any other business plan, will describe the main aim of the company, the required funds for the project to launch, what money should be accepted, the length of the ICO campaign, and what percentage of all tokens will be kept by the creators of the project.
How Does It Work?
Once the campaign has begun, all investors will buy the cryptocurrency with either virtual currency or fiat money. Typically called 'tokens', they're similar to the shares found during an IPO. If the company doesn't get the required support during the campaign, the investors will have their money returned and the ICO will be considered a failure. If the funds are raised within the projected timeframe (normally chosen by the creators), the scheme can be completed or initiated depending on their progress so far.
Why Invest?
At this point, you might be wondering why anyone would want to invest their hard-earned money in something with little history. Well, ultimately, the early backers are hoping the company excels after launching and that the small price they paid during the ICO will generate a nice profit as the crypto-coin gains value.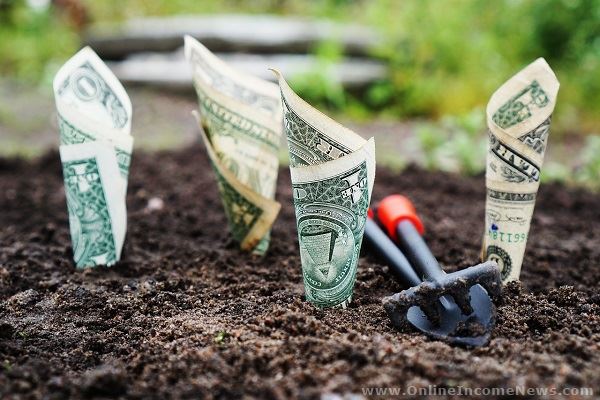 Over the years, we've seen some fantastic ICO campaigns with one example being Ethereum. Using Ethers as the tokens, the project was first announced back in 2014. During the ICO, the idea of virtual currency was still relatively new and it raised over $18 million in Bitcoin; once all was said and done, this meant a value of $0.40 per Ether. After going live in 2015, it enjoyed early success and reached a value of $14 per Ether less than a year later. Today, the company is worth billions and considered one of the main cryptocurrencies in the market.
History Of ICOs
If you've been following this niche with interest, you'll know that everything is still relatively new. In fact, the very first cryptocurrency to use an ICO as a distribution technique only occurred towards the beginning of 2013. With a company named 'Ripple Labs', they developed 'Ripple' and generated over 100 billion XRP token. From here, they were able to sell these tokens and use the funds for their own platform.
Once the seal had been broken, this opened the door for several other companies to do the same including Mastercoin, Lisk, and, as we've already seen, Ethereum.
Common Terms
If you don't have too much experience in this niche, you might be wondering what it all means so we're going to break down the key terms. By the end, you should be able to answer confidently when anybody asks 'what is a cryptocurrency ICO'.
Cryptocurrency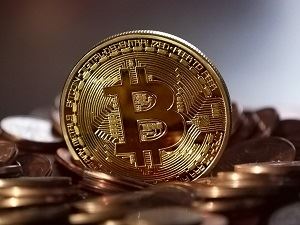 As a digital and virtual currency, a cryptocurrency will be secured using cryptography. As we've seen, private companies are in charge of distributing these currencies as opposed to the central bank or any other central authority and this is important to remember. With no input from the government, there's no interference or manipulation. For investors, they normally buy/sell anonymously.
Tokens – As a form of coin, these will be offered within an ICO campaign. Sometimes called crypto coins, they're essentially the same as shares during an IPO.
Blockchain

Finally, another term you may come across is 'blockchain'. In simple terms, this is a huge digital spreadsheet recording all financial transactions and all data providing value. Commonly called a 'digital ledger', it's available across a number of computers and the network automatically updates the spreadsheets whenever required. With this shared and updated information, it's accessible to the world and therefore public and easily reconciled.
Coin ICO v Token ICO
Recently, we've seen the words coin and token be used interchangeably with regard to an ICO but there is actually
an important difference to recognize. With a coin ICO, the company is selling participation in an economy. On the other hand, token ICOs offer royalties to a project or a right of ownership.
ICO v IPO
If you come from a business background and are asking 'what is a cryptocurrency ICO', we often find it easier to approach the topic in relation to IPOs with which we're more familiar. Therefore, what are the similarities and differences that exist between the two?
With An IPO, the idea is to sell shares of a particular company; depending on the shares sold and how much you've invested, you'll be a shareholder in the business. On the other hand, ICOs are different because they sell rights for this particular project as opposed to the company as a whole. Unfortunately, this is a mistake that many make because they think they're getting a share in the company rather than the cryptocurrency alone.
In terms of financial data, this will be released depending on the exchanges' rules with an IPO. For ICOs, all financial data will be available via the whitepaper or the blockchain. Furthermore, decision-making is also very different because we know that CEOs and the board make important decisions when running a business on a day-to-day basis. With a decentralized system for ICO companies, investors will have a material decision-making position.
Elsewhere, other differences include the rules relating to tax. With an IPO company, they're forced to pay tax while all investors must also pay capital gains tax if their wealth improves as a direct result of their assets. Meanwhile, an ICO doesn't necessarily cause taxation for the company but the investor will still have to pay capital gains tax. Additionally, IPOs will only ever occur once while ICOs can offer several rounds of financing.
Summary
What is a cryptocurrency ICO? Similar to an IPO, a cryptocurrency ICO is an attempt to raise interest and funds for a new virtual currency. With some of the most successful cryptocurrencies launching this way, it's a good method of generating funds to launch or progress a virtual currency. As this niche gets more popular, we're only going to see more of these taking place over time!
If you want to learn more check out our Cryptocurrency Secrets Guide in our Resources Section
I hope you enjoyed this post and if you have any questions about Cryptocurrency ICO's or you just want to leave your own personal experience with Cryptocurrency, leave a comment below. I would love to hear from you!
Check out some of our most popular product/service reviews…