In A Hurry? Click Here To Download This Post As A PDF To Read Later
Income Shift Pro is a marketing system initiated for MyEcon associates. This system helps in automating the sales process and providing additional training & support for its associates. It is also a marketing system designed to work in partnership with MyEcon.
This initiative is mainly for small businesses and entrepreneurs working in collaboration with MyEcon. The course narrowly focuses on the initial setup of the ISP system with an accessible, image-based format to guide you.
What Exactly Is Income Shift Pro?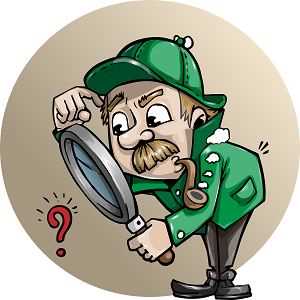 Income shift pro is a content management system that stores, organizes, and manages the profit you gain for promoting MyEcon. A web-based system that empowers its partners to attain financial success by helping them earn income and teaching them financial strategies.
Income Shift Pro does not earn you so much money, MyEcon is the system where the money is generated, but the idea of ISP is to help you make money with MyEcon. So for you to register with income shift pro, you need to first be registered under MyEcon.
Several associates from the MyEcon platform got together and developed the Income Shift Pro as an addition to the marketing system to assist in the promotion of MyEcon.
One of the facts that makes it safe is the fact that all the people involved in the creation of this system are all themselves using it. So instead of just creating some random systems and pushing it to others to use, they are themselves involved giving it an amount of value and advantage.
One thing that is consistent with scamming sites is that they promise you a lot of things on the fly. You are always assured that you don't have to do anything, but you will make tons of money in return. This is not the case with the ISP. Here, not so many things are provided and you will have basic things provided but for you to get more access and tools, you have to pay more.
Once, you have paid the $25 registration fee, you would gain access into the member's area and you will be greeted with things like:
Different marketing videos to help you ease your marketing struggle, and open your eyes to tricks and tips you could learn to make you better at what you do.
Various templates for you to choose from. You can choose from the vast array of landing and capture pages provided to you by ISP.
It comes with an Autoresponder that helps you with your emails once you find leads/prospects.
There are also pre-made emails arranged in order to help you reach out to your leads when they have registered under you.
Finally, you get a system well organized to help you with the management of your leads.
You will also get a couple of other bonuses, but the truth is that these bonuses are not really 'so great, they are just basic bonuses'.
How Does Income Shift Pro Work?
The income shift pro is simply designed to be an additional feature of MyEcon program with the aim of promoting the program. Like I said earlier, you are not forced to become a part of this initiative, but if you are a member of MyEcon or just planning to be a member, I'll advise you to consider the Income Shift Pro.
It's a marketing system, and sales funnel designed to aid you in earning more money using MyEcon.
Becoming a member is cheap at only $25 per month, and before you sign up for ISP, you must first be registered under MyEcon. There's no other way to it.
The additional feature of Income Shift Pro is that you get a series of previously prepared landing sites that are designed to help you promote your MyEcon business. ISP also provides you with a system that easily stores leads and manage your leads. It also helps with a variety of handy tools and some training to help collate your points.
The landing pages allow you access to portray yourself right, and it also helps you look very professional, genuine, and not spammy.
The initiative provides a better advantage for users so instead of them merely posting links on social media platforms that directs them directly to the MyEcon platform, it leads people to the right looking professional page, which is more effective in convincing them.
Nobody likes being deceived or sold to so directing them first to a landing page that contains a great amount of basic information needed before asking them to buy or put their money into anything, people feel like they are receiving value rather than just a sales pitch.
One of the great features is promotional emails, templates, to collect and store the contacts you bring into MyEcon and then follow them up by sending out notifications, emails and so on. They also offer insights about your leads and basically provide analytical data on how your leads are doing.
The whole point of this program is to make promoting MyEcon easier, and if you become successful at bringing in tons of leads to MyEcon to organize them through the Income Shift Pro, so you can keep in touch with them through emails, send them offers and more. The benefit is to make the promotion of MyEcon easier and more effective.
The program has an ongoing training (slow though), which can accommodate as many beginners as possible. A Facebook group has also been created to take and answer all the necessary questions you may have and provide you with all the relevant information you need to learn how it works.
The training is centered on teaching the following;
Constructing your marketing system
Analyzing your sales funnel
Setting up autoresponders
Setting up a domain
Keeping track of your statistics
How Much Is Income Shift Pro?
Even after paying the $25 registration fee, you will still need to pay for other things to be fully grounded in the course. Some of the things you will still need to pay for are the setup fee which would cost about $47.90. Then for the monthly recurring fee, you will have to pay $34.95.
So the total amount you pay will be about $100 or more when you add the cost of hosting and other untold bills you have to cover.
Who Owns Income Shift Pro?
The official owner of Income Shift Pro is Ivey Stokes out of the 100 affiliates. Alvin Curry is also an assistant owner of the program.
Red flags
Income Shift Pro really does not have any red flag because it is a legit program. The only obstacle you may face when using the Income Shift Pro is that you must be registered under MyEcon.
Is Income Shift Pro A Scam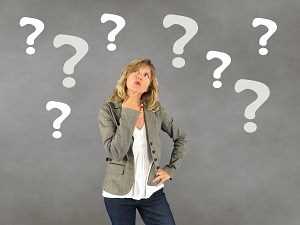 From the information gathered, it is safe to say that ISP is not a scam. The truth is that it acts like software designed to help promote the MyEcon site. If you are bent on making money quickly, then you might be disappointed with the system.
It is more or less like an MLM platform and to earn you have to do a lot of recruiting. But like every great MLM you can earn money if the right work is done. If you are a fan of MLM marketing then this is an opportunity for you to make good cash provided you follow the rules.
Should You Buy Income Shift Pro?
With the Income Shift Pro marketing system, partners don't necessarily need to spend a lot of time explaining how MyEcon works. All you do is to just send traffic to your Income Shift Pro link and leave the system to perform its task (talking and selling). When a potential client lands on your affiliate link, it will ask them for their email address.
Once the email has been submitted, they will then be taken to a landing page (as stated earlier) with a sales video that explains what Income Shift Pro and MyEcon is. This presentation lasts for about 25 minutes and if you are a member of MyEcon I recommend watching the presentation to learn how the ISP system can help you with marketing MyEcon.
I hope you enjoyed this post and your question, "What Is Income Shift Pro?" has been answered. If you have any questions or wish to leave your own individual experience leave a comment below. I would love to hear from you!
Before You Go…
If you seriously want to earn money online at home and still not sure about how to start then click the banner below and check out the training platform and the community that got me started. And the best part is you can check out everything for FREE to decide if it is the right for you.