In A Hurry? Click Here To Download This Post As A PDF To Read Later
Do you like the idea of making money as you browse the internet? Infinity Traffic Boost claims you can earn cash when you visit 10 or more advertisement web pages, a job which they say will not take you more than 15 seconds per website.
The co-founder of Infinity Traffic Boost, Frank Bauer, claims you can make passive income online with his product. Is it really possible to earn cash simply by clicking advertisement pages?
If we go by what happens on platforms like Neobux and other similar platforms then making money by clicking web pages is not a sustainable way to earn cash. The truth is with these types of programs the earnings are very small and would require you to click away for months before even reaching $20 and the other challenge is you are not able to withdraw until you reach a certain amount. But first, let us dig deeper to discover what is Infinity Traffic Boost about?
Infinity Traffic Boost is a High Yield Investment Program camouflaged as a program that pays members to search paid ads. It is a traffic exchange website where individuals can make an earning by searching paid ads for long hours while making less than pennies. The program likewise provides rewards by increasing your advertisement searching profits through innovative payments which will be collected in the long-term.
In our opinion, Infinity Traffic Boost is a Ponzi scheme and since its launch has attracted a lot of flak. Infinity Traffic Boost uses several shady business practices and a payment multiplier that confirms our opinion of this program.
Infinity Traffic Boost was also one of the first programs to use cryptocurrency and according to the numerous cryptocurrency-related online forums, the scheme is nothing more than a disguised MLM out to scam you. We believe this program to be an advance fee fraud scam as many users have actually been asked to purchase a multiplier before they are able to withdraw their earnings. But, what is really in the Infinity Traffic Boost program.
Infinity Traffic Boost claims that web browsers can create bitcoins simply by surfing the selected paid ads website pages through their tier rewards system. Users are able to browse a large range of sites, however, the majority of the web pages are traffic exchanges just like Infinity Traffic Boost and online gambling ads pages.
While this website does not assure you fast riches, it's a creative tactic to make you invest and after that work relentlessly for the owners of the program with no assurances of earning your money back.
The owners of Infinity Traffic Boost are Frank Bauer and Clinton Clark. Both Frank and Clinton sell other products online however their track record clearly shows both these men are not to be trusted with your cash.
How Does Infinity Traffic Boost Work?
Infinity Boost is a traffic exchange website which marketers pay to get promotion for their projects. On their part, Infinity Traffic Boost pays a percentage of the money received to the web browsers for the number of qualified websites that they surfed while keeping the balance as a profit for themselves.
To assist web internet browsers to increase their incomes, Infinity traffic Boost produced a tier reward system to assist their web-surfers to generate more earnings. However, on closer examination we can see that the tier rewards will do nothing to help the web surfers; the main objective of the tier reward system is to make more money for the owners of the program.
Infinity Traffic Boost owners want you to believe they are going to help you earn money however sadly, that is not the reality. Despite the fact you can sign up for free of charge, you will not have the ability to make any headway without registering into their affiliate program. When you join their affiliate program you will be investing in one of their Traffic Package Options
Now, you have a choice to either end up being a web surfer on the platform and keep clicking for many hours to earn up to $10 or select one of their investment plans to earn bitcoins.
But, just like any other Ponzi scheme, after you invest in one of the Traffic Package Options, your job now is to persuade other individuals to register in the program and likewise make them invest in the company. Simply put, your cash and the money from the people you recruit into the program is what keeps the program going. And, when the new recruits dry up and the program closes one day, your investment and the investment of the individuals you recruited into the program simply vanishes into thin air.
Here is a Traffic Package Options breakdown which affiliates of the program can purchase to increase their incomes by means of referrals. (At present Bitcoin Price this varies from $3.50 – $7,000.00).
TPO 1: You are required to invest 0.0005 BTC
TPO 2: You are required to invest 0.001 BTC
TPO 3: You are required to invest 0.002 BTC
TPO 4: You are required to invest 0.004 BTC
TPO 5: You are required to invest 0.008 BTC
TPO 6: You are required to invest 0.016 BTC
TPO 7: You are required to invest 0.032 BTC
TPO 8: You are required to invest 0.064 BTC
TPO 9: You are required to invest 0.125 BTC
TPO 10: You are required to invest 0.25 BTC
TPO 11: You are required to invest 0.50 BTC
TPO 11b You are required to invest 1.0 BTC
The free web surfer program is totally free for anyone to sign up with, however, to become an affiliate of Infinity Traffic Boost you must invest a minimum of 0.0005 BTC. Then before you can earn commissions from the program you must sign up other individuals into the program.
In essence, the program is targeted at affiliates and with the affiliate program, you can make from 30-80 percent commissions on all purchases made by the people you have referred to the program.
The main goal of the program is to make members buy the traffic package options. As a free web surfer, it can take up to 6 months for you to make anything significant with this program. We have seen this type of questionable tactic used by scammers many times on the internet.

Normally, individuals should have the ability to make sufficient cash without buying the program. Despite the claims made by the company you can earn money by surfing the web why do you have to pay before you can earn from this site? Additionally, you need to pay more to make more and so on.
It is estimated that using this platform web surfer can take over 3 months to make $15! Who would want to waste this much time to earn so little money when there are numerous other platforms online that can help you develop core marketing and writing skills, make you a better individual and make you much more money?
As we have seen with other similar Ponzi schemes Infinity Traffic Boost uses the money paid by the affiliates to pay other affiliates. This business does not have any real product or service per se and just circulates the funds among members with the highest share going to the owners of the program. There is no question this is a Ponzi scheme that can shut down at any time. The affiliates are motivated by greed and are encouraged by the program owners to invest in the highest Traffic Package Option to make the greatest returns. Don't fall for this as this is just a tactic to get you to invest as much as you possibly can.
Should You Join Infinity Traffic Boost?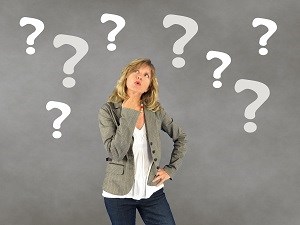 In our opinion, NO do not invest in this program. Infinity Traffic Boost is a Ponzi scheme camouflaged as a genuine marketing website where individuals can make by checking out a selection of websites.
The reality, nevertheless, is that you can't make any genuine cash on the website unless you sign up with the paid affiliate program where you are required to invest your hard-earned cash into the program and you must recruit brand-new affiliates who also invest in the program.
This program depends upon your cash to survive. It will not make you wealthy or help you make enough money to cover your investment. This program is not recommended.
NOT RECOMMENDED
I hope you enjoyed this Infinity Traffic Boost Review if you have any questions or you just want to leave your own personal experience, leave a comment below. I would love to hear from you!
Before You Go…
If you seriously want to earn money online at home and still not sure about how to start then click the banner below and check out the training platform and the community that got me started. And the best part is you can check out everything for FREE to decide if it is the right for you.