In A Hurry? Click Here To Download This Post As A PDF To Read Later
Do you want a piece of a 1.2 billion dollar market? Jamie Lewis claims he can make that happen if you buy his new ClickBank program selling under the name Profit Injector.
How does it feel to make cool cash from YouTube videos? Can you make a living with this product or it's another internet scam that offers no value? Jamie Lewis is a popular name in the online marketing environment and he has several products already. But we don't know for sure how this new product compares to others regarding performance, training and earning potential.
Find out everything you need to know about the Profit Injector in this piece.
An Overview of Profit Injector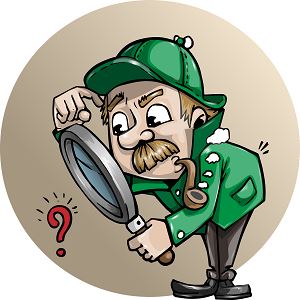 Profit Injector is the brainchild of Jamie Lewis. The program claims it can help you make money through YouTube videos with only 2 hours of work each day.
Jamie, who has been around for some time and has several other programs to his name, says the program requires no prior experience or skill as it comes with automated software that handles the bulk of the work.
In other words, Profit Injector is a done-for-you program that will make you money even while you sleep.
When you land on Profit Injector's sales page, the first thing you see is a Jamie Lewis with a money counter and bundles of cash around him. What is he trying to do here? He is painting a picture of the riches that will soon become yours if you sign up to his program.
He may be successful, but Jamie is misleading and baiting would-be clients by priming them with the wanton display of wealth when he has had several years to build his online business.
Unlike many digital products that use fake persons to present their video, Jamie Lewis appears in the video of his product, which gives Profit Injector credibility over many programs in its class.
In the sales video, Jamie explains that his product will help you make affiliate commissions through YouTube videos. The way it works is that you look for profitable videos of YouTube and place your ads.
With his system, Jamie says all you need is 2 hours of work every day and basic computer skills to make money. If you sign up for the Profit Injector, you need to email the results of your campaign to Jamie so he can be sure the system is generating an income for you.
The above shows Profit Injector is based on the affiliate marketing model. Affiliate marketing is one of the most lucrative sources of making money online and the industry offers unlimited opportunities. But most of the products you will find on ClickBank such as this one don't go deep enough.
Jamie does not make fictitious income claims in his sales videos, but most of his products sell on building up people's hopes without backing it up with the tools they need to make it happen. There is no doubt one can make a windfall through YouTube ads, but there is more to earning affiliate commissions that buying a done-for-you system.
To earn money as an affiliate marketer, you need to choose a niche(s). Then you need to create content, promote the content, look for traffic and have a thick skin and persevere even in the face of failure.
You can use a done-for-you approach to run affiliate marketing, but you will spend a lot of money and time to create such a system. If you really want to make money online through affiliate marketing, you will need to invest over two hours each day to see the outcomes you desire.
What Does Profit Injector Offer?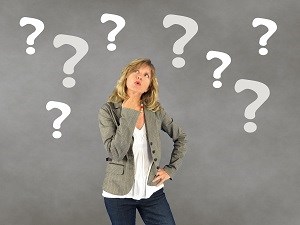 If you sign up for the program, Profit Injector offers PDF guides and a few video files that shows you how the program works.
The training also comes with email swipes that help you to negotiate with video creators so they can allow you to place your ads on their content. You will also get a keyword tool and software courtesy of Jamie Lewis.
Beginners new to the online business world will find the training beneficial. However, like many other products, it contains only introductory information. If you want to make money as an affiliate marketer, you need to know how to choose a niche, search for affiliate programs, and create compelling content and so on. These are lacking in the Profit Injector training module, reducing your ability to make money with the system.
How It Works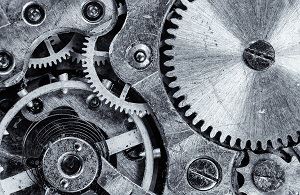 Here is how Profit Injector Works. First, you look for YouTube videos that are seeing some decent traffic but have no ads. You can know this by checking whether the video contains a link that leads you to a product sales page.
Next, you create a ClickBank account because you will promote ClickBank products. You get your affiliate links and commissions through the website.
The third stage is to contact the creators whose videos will promote your affiliate links. Depending on the agreement of both parties, you either pay them or split profit from the ads based on a certain percentage.
This way, you leverage the free traffic from the YouTube videos while the video creators get a slice of the pie. Everybody wins. To help you cover more ground faster, Jamie adds a keyword tool to reduce search time. This setup is excellent, but there are many things you need to consider before jumping at it.
How Much Is Profit Injector?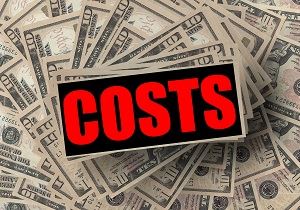 The Profit Injector costs $37 like many other ClickBank products in the MM0 niche. However, that is not the end of the story.
The program also contains three expensive upsells which begs the question; why have upsells if the real product works as you claimed? When you sign up for Profit Injector, you will also see:
Upsell One which is a $197 training class
Upsell Two which is a $97 training class and
Upsell 3 which is the $297 Profit Injector in a Box
If you are comfortable with the upsells, you can join the program. Otherwise, look for better alternatives.
What Is Wrong With Profit Injector
Profit Injector is based on a proven business model, but there are things which are not right about the program. Here are red flags to watch out for in this product.
Done-For-You
Whenever you hear a person boasting of an automated system that makes you cash, be wary. Affiliate marketing is not MLM or pyramid scheme, it requires serious work and dedication to get the desired results. If you want to get the best out of your affiliate marketing business, you will need to dedicate over 2 hours to the business when you start. There will be sleepless nights and many skills to learn.  It's hard to believe a system can do these things on autopilot.
Finding Videos
The main selling point of this product is monetizing performing videos that have no ads yet. In reality, this can be difficult for even the most technically astute and deal maker.
The reason is that most people whose videos are doing well on YouTube have it monetized already. It's the reason they create videos for upload on YouTube.
They want to make money, and some are already making money. To convince them to carry your ads, you must agree to their terms, which may not be favorable.
No Legal Pages
If you are entering a transaction, it is important to know your rights and obligations as written in the terms and conditions of the deal. Unfortunately, there is no legal page on the Profit Injector website. This makes it risky to buy the product.
Is the Profit Injector a Scam?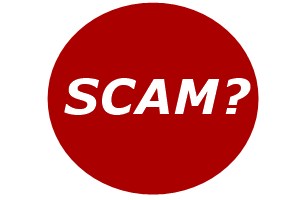 In my opinion, the product is not a scam. But you may find it difficult to make money through the program.
While it offers good training for the beginner, it may be tough to use the information to earn affiliate commissions without a considerable investment of time and resources. Click here to visit the official site
I hope you enjoyed this Profit Injector Review if you have any questions or you just want to leave your own personal experience, leave a comment below. I would love to hear from you!
Before You Go…
If you seriously want to earn money online at home and still not sure about how to start then click the banner below and check out the training platform and the community that got me started. And the best part is you can check out everything for FREE to decide if it is the right for you.