In A Hurry? Click Here To Download This Post As A PDF To Read Later
Affiliate marketing is one of the most lucrative sources of income on the internet. This is why you and I, as well as millions of other internet marketers, are involved in it.
If you are about to start your affiliate marketing business, it's vital that you have at least a good grasp of how the industry works before committing your time, energy, and financial resources into the cause. The truth is that affiliate marketing can be a two-edged sword, it can reward you abundantly and may also hurt you considerably if you don't know what you are doing.
The best thing you can do for yourself as an affiliate marketer is to enroll in a high-quality affiliate marketing training that will give you an in-depth knowledge of how affiliate marketing works, the best strategies for maximizing your efforts, and things to avoid to become a successful affiliate marketer.
While there are several affiliate marketing training platforms, choosing the wrong course can spell doom for you. Some platforms deliver value and help you start and run a successful affiliate marketing business, and there are many others explicitly designed to fleece you of cash.
To help you start on a strong footing, we have prepared a list of the best affiliate marketing training courses that will show you legitimate ways of meeting your expectations in affiliate marketing.
Wealthy Affiliate Marketing



At the top of the list is the Wealthy Affiliate training platform. A simple Google search will show you how popular this training platform is on the internet.
Wealthy Affiliate marketing training platform is divided into five levels spanning every important aspect of the affiliate marketing industry. With this course, you can boast of having expert knowledge of the industry, and you are on your way to becoming a super affiliate.
The five levels include Getting Started, Build Your Own Traffic Producing Website, Making Money, Mastering Social Engagement, and Achieving Maximum Success Through Content Creation. The best part is that you only have to pay for one of the levels.
Getting Started
At this level of the course, you will learn the basic concepts of affiliate marketing. The course takes you through how to make money with affiliate marketing, choosing a niche, researching a niche, and creating your website. It will also teach you the process of setting up your website and customizing it with widgets and plugins to achieve your affiliate marketing objectives, search engine optimization, and driving traffic to your website.
Pay special attention to the part of this level on keyword research and content creation as these are two of the most important factors for driving traffic to your website and being successful as an affiliate marketer.
Building Your Own Traffic Producing Website
This level teaches you how to choose and purchase a domain name for your affiliate marketing website. You will also learn how to set up your website domain and hosting to launch your website. Additionally, you will learn how to create compelling content, keyword placement, and SEO tactics to boost traffic. You will also learn how to embed images in your content to make it more captivating, and how to create a Google Plus account to promote your affiliate marketing enterprise on social media networks.
Making Money
This level teaches you the money-making process including how to choose successful affiliate programs, writing product reviews, as well as understanding and monetizing your audience.
Mastering Social Engagement
Here, you will learn to promote your business on social media networks such as Facebook, Twitter, Pinterest, and Google Plus.
Achieving Maximum Success Through Content Creation
The focus of this level is on content optimization. It teaches you how to create content for maximum conversions. If you want to make money online through affiliate marketing, the Wealthy Affiliate Marketing Training Platform is one of the best resources to make that happen. The course places huge importance on SEO and quality, value-adding content. Like in every other internet marketing business, content is the most important success factor as an affiliate marketer.
The subscription to Wealthy Affiliate is $49 a month, but you can save money by opting for the yearly payment that costs $359. There is a FREE Membership, but the premium account provides everything you need to excel in affiliate marketing. The course offers 24-hour customer support, and there are no nasty surprises.
Affilorama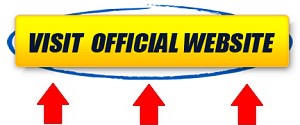 Affilorama also offers a diverse array of affiliate marketing training. You can choose from beginner level courses to advanced affiliate marketing training.
The Affilorama Membership is $67 a month and provides training materials, tools, and support. Affiloblueprint is an advanced version with 12 levels, email support, and a free AffiloTheme hosting account. The Affiloblueprint costs a one-time fee of $197, and there are no membership fees. Here are the 12 levels of the course:
Introduction and Mindset
Step 1 – Market Research and Keywords
Step 2 – Creating Content
Step 3 – Setting Up Your Website
Step 4 – Website Design
Step 5 – On Page SEO
Step 6 – Off-Page SEO
Step 7 – Inbound Marketing
Step 8 – Newsletters
Step 9 – Where to now? Tweaking Your Website
Step 10 – Introduction to Google PPC
Step 11 – Creating PPC Campaigns
Step 12 – Advanced PPC Techniques
While Affiloblueprint offers more advanced training compared to WA, it includes many upsells, and their support is not as responsive as Wealthy Affiliate's.
Solo Build It!



Solo Build It! is one of the earliest affiliate marketing programs as it was launched at the turn of the new millennium. The training costs $29 per month and offers a 90-day money-back guarantee.
The program had a proven track record and was the launchpad for many high-flying affiliate marketers of today.
Human Proof Designs



Human Proof Designs is unlike the previous affiliate marketing courses in this article. The people at this end help you start your affiliate marketing business with minimal effort, but at a huge cost.
Home Proof Designs offers affiliate marketing training, private coaching, case studies, group tasks, forums, webinars, community, etc. When you buy this service, they will set up your website, content creation, key work research, niche research, and every other thing you need to get your business running. Everything comes with the package. They also provide professional customer support and hold your hand through the process, but remember your money calls the shots.
If you can afford it, this service is a simple and effective way to build a thriving affiliate marketing business within a short time.
UPDATE: Human Proof Designs have just launched the Human Proof Method which is Premier Training to help you transform your affiliate site into a thriving online business. I will be doing a review of this training site as soon as I have had a chance to go through it. In the meantime Click here to check out Human Proof Method.
Succeeding As An Affiliate Marketer
Affiliate marketing is one of the best ways of making money legitimately on the internet. However, you need to learn how the world of affiliate marketing works before you can start making profits. Also, it's imperative to know that affiliate marketing takes a considerable amount of sacrifice in time, money, and efforts to yield positive results.
No matter how advanced the affiliate marketing course you buy, you may never make a dime if you don't have the passion and patience to stick to your business even in the face of failure. There is no easy money anywhere, online or offline. You have to toil, try, fail, learn, and try again until you succeed.
It's important to choose a niche you enjoy as this will make it easier to carry on when results are not desirable. Also, digital products are more lucrative than physical products. And be sure to enter affiliate programs with proven track records of success. With the right training and a passion for excellence, you will also become a successful affiliate marketer. It will take some time, but it will happen if you persist.
To your affiliate marketing success!
I hope you enjoyed this post and if you have any questions about affiliate marketing training courses or you just want to leave your own personal experience, leave a comment below. I would love to hear from you!
Before You Go…
If you seriously want to earn money online at home and still not sure about how starting then click the banner below and check out the training platform and the community that got me started. And the best part is you can check out everything for FREE to decide if it is the right for you.