In A Hurry? Click Here To Download This Post As A PDF To Read Later
Amazon is one of the biggest online marketplaces in the world and presents many opportunities to large corporations, bloggers and internet marketers to make financial gains by selling their products on the huge platform provided by Amazon.
The Amazon Associates Affiliate Program is one of the best ways to make money off the retail behemoth. Bloggers and internet marketers can turn their blogs and websites to a source of recurrent income by promoting products sold on Amazon as affiliates under its Amazon Associates Affiliate Program.
How Do You Make Money As An Amazon Associate Affiliate?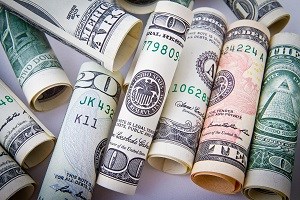 Amazon Associates is the giant retailer's affiliate marketing program that people can join to make commissions on Amazon. You make money on the Amazon Associates Affiliate Program the same way you make money on other affiliate programs i.e. by earning commission, although there are slight variations in how the Amazon Associates Affiliate Program works.
To earn commissions as an Amazon Associate, you need to promote or advertise some of Amazon's products, and you will be paid a certain percentage of the sales price as commission.
How Does Amazon Associates Affiliate Marketing Work?
The secret to this business and every other model similar to it is that they need their affiliates to convince people to buy products sold on Amazon. As an affiliate, you are expected to provide honest reviews of Amazon products and encourage people to buy them through the embedded links in your review. For any sales that were made through your links, you receive a stipulated commission from the sales price.
Create An Amazon Product Review Website
If you want to make money through the Amazon Associates Affiliate Program, the first and most important thing to do is to create an Amazon Product Review Website. You can't use just any other website to promote Amazon products as the company physically verifies that everything is in place before approving you as an affiliate of the Amazon Associates Affiliate program.
After creating the Amazon site, it's now time to choose the products to promote on your website. There are many ways to go about this, but one of the best ways is to write product reviews. People love to read honest, unbiased reviews about products they wish to buy before going to shop.
If you choose to review products, your Amazon site can either review random products that you have used in the past or have categories.
Review Products In The Same Categories

Reviewing products that belong to the same categories is the better option. And this will take us to niche selection. If you are going to be reviewing products and giving recommendations about items people are going to invest their time and money in, you better be knowledgeable about the topic.
It's important that you choose a topic or niche that you are passionate about and enjoy discussing.
This is important for many reasons. It keeps you going even if you don't achieve success quickly. It's also important to choose a distinct niche so your reviews can stand out.
When reviewing products, you can also compare different products according to their benefits and features. Always keep your reviews as honest as possible and if you are writing a promoted review, make sure always to disclose this to your readers. Don't forget to add the negatives. In fact, not finding anything wrong with a product can make readers see you as biased.
Also, you can use the Pros and Cons format to review a product. Be sure to list important points as bullet points so that even if readers can't go through the whole article, they can get the main gist by reading the bullet points.
Most importantly, don't forget to include your Amazon affiliate links throughout your reviews. You can include your affiliate link up to ten times in your review. If there are images in your reviews, make sure to include your affiliate links because readers love to click on images.
Create An Amazon Authority Site
An authority site or niche site is a website that contains every information a potential buyer of a particular product or category of products need before they buy the products.
An authority site will include loads of posts and pages with valuable insights and recommendations on the category as well as in-depth articles on specific products.
Emphasis should be on the functions of the products, how to use them and how they make your readers' lives better. Be sure to load the content with your Amazon affiliate links. You should also have a Resource page where your readers can browse through the materials on various products, and remember to include your affiliate link.
Build A Blog

If you have expert knowledge in a particular profession, a blog is an effective way of sharing your knowledge with the world and making some passive income by the side.
If you can create compelling, educational, and captivating content on a particular subject, you should start a blog like yesterday.
Your blog might be a segment of an existing review website or an independent platform for dispensing your professional insights to readers.
The important thing here is to include your Amazon affiliate links in your content and at various strategic locations on the blog for increased click-throughs. If you already own an Authority site, you are under-utilizing the website by not having a blog on it. So get on with it.
Build An Email List

If you have ever been involved in any online business venture, you would know that an email list is one of the most important factors of success in the internet landscape.
You can use MailerLite or MailChimp's free autoresponder service to build and nurture a huge email list. Your email list allows you to give back to your readers.
While you continue to promote products to them through your Amazon affiliate link, readers will also appreciate if you provide them with valuable content that can help them solve real-life problems. This will increase their loyalty and trust in you, and your ability to convince them to buy products through your Amazon affiliate links will receive a considerable boost.
Review Amazon Products On YouTube

One other effective way of promoting Amazon products is to make review videos. Videos are the next big thing in internet marketing, and you can make huge amounts of money if you can create value-adding videos that can catch viewers' attention.
Make videos reviewing specific Amazon products or compare products that are substitutes. Make it flashy and provide value, and you will rake in cash from ads as well as from your Amazon affiliate link. Alternatively, you can write great reviews and also make videos to go with the reviews. Your videos can show your readers real-life uses of the products and how they can use it to solve everyday problems.
This will create more engagement with your website or blog and also increase your clickthroughs because internet users respond better to video than text. Always remember to ask people to click the link to your articles and videos. In fact, you may have to tell them expressly to click your links as the proceeds help fund your review work.
The most important ingredient for success as an Amazon Associate affiliate is numbers. The Amazon Associate Affiliate program pays a low commission, and you need to make a high number of sales before making a substantial income from the program. This is why it's important to have a lot of traffic on your website and content wherever they might be and in whatever form; be it written or video.
As an Amazon affiliate, you need to create compelling content about the products that you promote, get the content across to the target market and create meaningful engagement with the audience so that you can gain their trust and loyalty and they will reciprocate by clicking your link to buy their products on Amazon.
I hope you enjoyed this post and if you have any questions about Amazon Affiliate Program or you just want to leave your own personal experience, leave a comment below. I would love to hear from you!

Check out some of our most popular product/service reviews…