In A Hurry? Click Here To Download This Post As A PDF To Read Later
Retirement brings many challenges for seniors. It is the most vulnerable period of many people's lives, with age-induced diseases and finances taking a huge toll. Of high importance is the financial incapacitation of many people when they retire. While many retirees are still physically active and have a lot to offer the economy, there is a culture of subtle agreement among employers of labor to always avoid employing older people due to reasons are best known to them.
If you are a retiree and you believe you still have that burning fire to be productive and earn money, why not go for the diverse range of home businesses available to everybody? With the right skills, you can make a modest amount of money working from home as a retiree and in fact put your professional skills to use by working as a freelancer selling skills to a target industry. To get you going on this financially rewarding and mentally stimulating path, here are some of the best home businesses you can do in retirement.
Consultancy
If you have expert knowledge in a certain field or profession, people are willing and ready to pay for your
professional insights if it will provide their businesses value. Rather than wait for a monthly retirement check that's barely enough to cover your groceries, you can leverage your professional knowledge and sell yourself as an expert in your field, providing guidance, reports, forecasts and any deliverable that can help your clients achieve better results.
The good thing about this is that consultants are always needed no matter the current economic conditions, and you can cash in on this opportunity to get the best out of your skills instead of letting it go to waste.
Get yourself a website, talk to your former colleagues and businesses you've worked with in the past about the new service you are offering. In no time, you would be in business, and the best part is you may never have to leave the comfort of your home, except when the situation calls for your physical presence.
In fact, you can create a residual stream of income by offering training and workshops, eBooks, video training, audio tapes and other resources related to your target niche. For this to work, you need to target a niche in which you have expert knowledge and experience.
E-Commerce
The e-commerce industry is worth more than $200 billion and continues to grow, making it one of the most lucrative industries for retirees. E-commerce services usually don't require any physical presence as most transactions from manufacturing, promotion, sales, shipping, and payment processing can all be done online.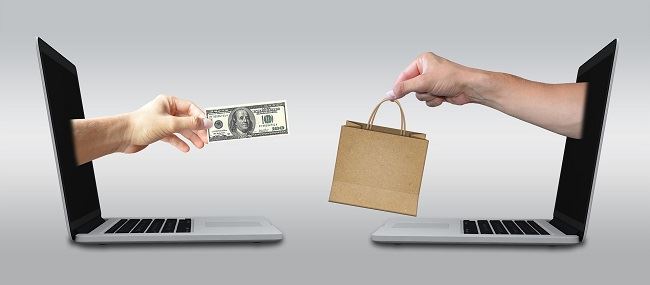 E-commerce offers a dizzying amount of income opportunities in a safe and secure environment. You can sell almost anything you can think of through an online store, and you won't have to produce any item or hold any stock in a warehouse to operate your business. You can Google drop shipping for some of the best e-commerce platforms to move your business forward.
But first, due diligence is necessary. Before choosing any niche or product, do extensive research to ensure that you choose only products that are in high demand with less competition. That way, you are sure of making huge sales within a short period. The beauty of e-commerce is that many providers of the service offer a plug-and-play software that automates the whole process. But still, you need to work hard to build your brand so people can trust you with their money.
Audio-Video Production Services

As a multi-media specialist, you can liaise with agencies, business owners, professionals, and organizations to produce CDs, DVDs, video and audio tapes, and related resources for sales promotions, staff training, trade shows, presentations at workshops and seminars. You can also create films for documentaries, television, social media marketing and the web in general.
For this enterprise, you may require additional skills if you don't already have experience in that field. If you don't have the equipment to start, you can always rent or lease equipment, save money, and then buy. Network and leverage your connections as there is ample opportunity in this market, but it is incredibly competitive.
Graphic Design

Most businesses, even the farmer's market require some form of graphic design to promote their businesses. The graphic design market has a huge potential and an extremely high markup due to its almost non-existent overhead which goes into the training, design software, and computer system.
You can make up to $45,000 annually as a graphic designer, according to Bureau of Labor Statistics, helping businesses create visually appealing messages for their websites, posters, advertisements, logos, etc. The exciting thing about this is that you can do it anywhere you can use your computer.
Tax Preparation

Apart from the chronic hate which many people have for the taxman, most people also loathe doing their taxes. However, tax evasion is a criminal offense, and we all need to pay our taxes whether we like it or not. As a retiree, you can make money helping people prepare their taxes if you have the requisite qualification or are willing to go for the right training. Even if you have a tax background, you still need to go for a refresher course as the tax code gets an update annually as well as register as a tax preparer with the Internal Revenue Service (IRS). Tax preparers can make up to $30000 every winter-spring when it's time to file for taxes. Unlike other retirement home jobs, tax preparation is seasonal because people only file their tax records once a year.
Hairstylist

If you have the skills, opening a hairstylist shop in your home is an easy way to stay active and also make some money during retirement. However, be sure to adhere to local regulations regarding siting a hair salon at home.
It's a great way to spend your retirement as you will always meet new people, converse and share life issues, and stay mentally and physically active.
Specialty Farming
If you have a passion for gardening, you can turn your passion into a money-making venture as a specialty farmer.
Our world is currently gripped by a frenzy of healthy eating habits, with many people trying to remove anything containing fertilizers or artificial ingredients from their diet. You can also help promote the healthy eating trend by growing organic and natural products and selling to people in your neighborhood. You can also sell your produce to restaurants and groceries stores who sell these type of foods.
Before embarking on this enterprise, assess consumer preferences in your area to identify what is in demand so you can concentrate your efforts in that direction.
If you don't have the right farming skills, enroll in agricultural training or join your local farmer's association or growers' club for more details on how to establish a home-based farming enterprise.
Copywriting

Copywriters can make upwards of $55,000 per year writing promotional content including ads, newsletters, direct mailings, commercials, etc. for businesses online or offline.
You can venture into copywriting if you have a background in English, marketing, advertising or communication. However, you can also excel at copywriting if you have above-average writing skills. Take one of the many copywriting training floating about on the internet if you are not sure of your skills.
Translation
Being a polyglot also has its advantages even when you retire. Many companies pay top dollar rates for people who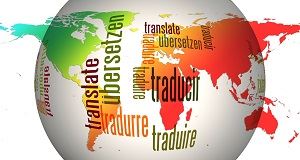 can correctly translate documents. If you are fluent in more than one language, you can make a living translating documents right from the comfort of your home.
Being a retiree doesn't mean you can't engage in productive work and get paid. Provided your skills are still relevant, or you are willing to get the requisite knowledge to carry out a specific task, you can continue to make money in retirement, thus guaranteeing your financial independence and enhancing your physical and mental wellbeing.
I hope you enjoyed this post and if you have any questions about how to make money from home as a senior or you just want to leave your own personal experience, leave a comment below. I would love to hear from you!