In A Hurry? Click Here To Download This Post As A PDF To Read Later
One of the most common questions that bother new affiliate marketers is how to choose a lucrative niche. When you are starting your affiliate marketing business, a critical success factor is to select a profitable but unsaturated niche. You need to put in much thought before picking a niche, and that is why it is essential to know the best niches in affiliate marketing. But first, what is an affiliate niche?
Affiliate Niche
An affiliate niche is a product or service you promote as an affiliate marketer. You can choose a niche based on your knowledge of the industry, passion, or for purely economic reasons. The make money online, health, beauty, and fashion industries are some of the most lucrative niches in the affiliate marketing environment. It is advisable to choose a niche you love and know about so you can put in your all without giving up even when you don't see results.
But even if you are not passionate about a particular niche, there are many niches with plenty of potential for growth and financial gains. It is important to note that some niches are seasonal so factor this into your cash flow plans. Here are some of the best affiliate niches.
Health and Wellness
The health and wellness niche is big! It is no surprise because most people will do everything within their power to protect and preserve their health and wellbeing.
Whether it is longevity, improved quality of life, freedom from chronic health problems, and others, men and women want to live a disease-free life. And your job as an affiliate in the health and wellness niche is to help them achieve their objectives.
There are thousands of companies selling products such as natural supplements, health insurance, home test kits, medication, pregnancy products, and more and they all want a large chunk of the pie.
Thankfully, there are millions of people in different demographics that are willing and able to buy these products. You only need to find the right products or services and connect them with the people who need to buy most. And you will be in business.
In the health and wellness niche, the natural supplements and herbal products command a large followership as people become more aware of the side effects of big pharma products. The best part is that health and wellness affiliate programs pay some of the biggest commissions.
Beauty
The beauty niche is one of the most lucrative niches in the affiliate marketing landscape. People want to look good and they will pay good money to achieve their desired aesthetic outcomes.
From anti-aging creams, hair products, makeup and everything in between, the beauty niche is a multi-billion dollar money spinner.
The beauty niche is at its biggest during the festive period, but it is always booming at every time of the year because ladies want to look their best always. If you can research quality beauty affiliate programs, choose one or two and create compelling content to push your links, you will make a windfall.
There are many top-rated beauty companies that offer affiliate programs-your job is to do due diligence before choosing any company.
Outdoor Gear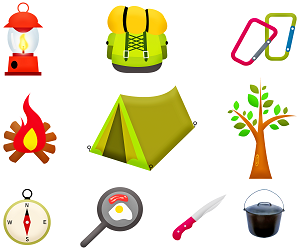 The great outdoors continues to draw millions of converts every year. And that keeps the sale of outdoor survival gear on the rise.
From multiple day hikes, jungle exploration, waterfall hunting, wilderness camping, hunting, fishing, canoeing to kayaking, nature lovers can't stop buying their favourite outdoor gear to enjoy the best time outdoors.
You can choose from hundreds of high-paying programs in the outdoor niche. Backpacks, footwear, underwear, knives, hammocks, pliers, coolers, and many other products provide ample opportunities to earn big commissions.
It helps if you have a passion for a particular outdoor activity, but you will find plenty of high-quality materials to create captivating content that will drive users to your affiliate website.
During the holiday season, many families move out of the city to unplug from their hectic schedules and soak in the freshness of nature. You can earn a decent and even WOW commissions by providing access to camping gear, outdoor supplies and everything that will make their trip worthwhile.
Don't worry if most programs in this niche don't pay premium commissions; the goal is to earn a decent amount consistently.
Fitness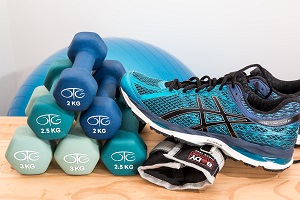 If you search how to become lean on Google, the site will return over 800 million results, showing you how passionate people are about their physique. The fitness industry is one of the biggest in the world.
If people don't have time to hit the gym, they want to build a home gym where they can work out in their free time. The fitness niche is a mega-niche with sub-niches, all of which are money spinners.
You can promote fitness equipment, weight loss supplements, exercise attire such as shoes, yoga pants, compression socks and more. While most people want to lose weight, there are many who want to gain weight, and this also presents opportunities.
The muscle building niche is lucrative and you can promote everything from specialized workout programs, diets, protein shakes, and many others. You don't have to be a fitness expert to promote fitness affiliate programs. Do your homework, have patience and go with the flow.
Pets
Are you a pet lover? So are millions of other people all over the world.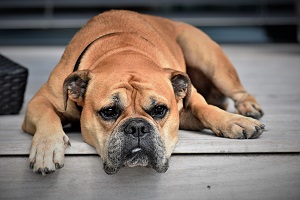 Humans love their animals, and they will do anything to make them happy.
In a world where many people will cringe at accommodating a homeless person in their home during the peak of winter, most humans show heavenly compassion for their animals and even consider them family.
Pet owners will buy luxury beddings for their dogs. Breeds like the brachycephalic dogs require special care because of the morphology of their head and health disorders.
You don't have to stress yourself in the pet niche to make money. Research and look for a micro niche that offers enough audience with low competition. Search for something with 500,000 results on Google and look for affiliate programs in that area.
Fashion
Do you consider yourself a fashion aficionado? Then you can monetize your love of good looks by promoting fashion products to a target audience.
The fashion industry is huge and includes things such as footwear, men and women's apparel, jewellery, luxury brands, sunglasses, accessories, perfumes and everything in between.
Choose any of these sub niches, do your research, pick one or two affiliate programs, and create a few authoritative posts on the most common questions people ask about the product or service you promote.
One of the best ways of finding lucrative products to promote in this niche is by following the latest fashion trends in town. Trends come and go but some remain evergreen. Your job is to look for those classic trends and look for a particular brand or type favored by a select audience.
Conclusion
You can choose from several niches in the affiliate marketing industry. But the best way to succeed is to select a low-competition niche that pays decent commissions. You need to know your audience inside and out. Knowing your audience thoroughly, their wants and desires and the products or brands they love to use will help you serve them better. This is the key to making it as an affiliate marketer.
I hope you enjoyed this best niches for affiliate marketing article if you have any questions or you just want to leave your own personal experience, leave a comment below. I would love to hear from you!
Before You Go…
If you seriously want to earn money online at home and still not sure about how to start then click the banner below and check out the training platform and the community that got me started. And the best part is you can check out everything for FREE to decide if it is the right for you.