In A Hurry? Click Here To Download This Post As A PDF To Read Later
Cash Formula claims it can help you make loads of money through a done-for-you system. If you follow the news in the make money online world, you understand that offers with claims like this usually end up as a farce. However, hasty assumptions can be dangerous and that is why you need due diligence before putting your money into any money-making program.
Can you truly make thousands of dollars with Cash Formula despite investing less than $50? The investment world, like every other type of business provides an output commensurate with your input. Cash Formula claims to be an outlier in this case.
In this Cash Formula review, we take a critical look at the product, how it works, what you will gain from buying it and whether it is even worth your money.
What Exactly Is Cash Formula?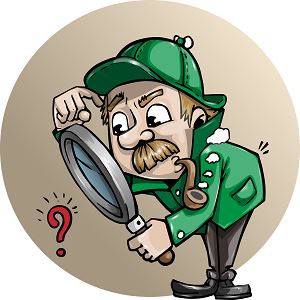 You might have seen emails and reviews talking about the mouthwatering returns users get when they use Cash Formula. According to the purported owner who claims to be Michael Grant, the Cash Formula system is a done-for-you system that will give you so much money with no hassle.
The sales video on the homepage of the program at cashformula.co claims the product will show you a shortcut that will help you earn up to $5,000 or more per day when you sign up to the program. Isn't that good news? Well, maybe it isn't.
Is there anything like a Free Money system in the world? Cash Formula claims to have one such a system, and the best part is that it is free although you pay to gain access to the member area. If you are the discerning type, you will start feeling uneasy about this program at this point. Not only will you be able to make $5,000 in the first 24 hours of using this system, but Michael Grant adds that his system can help you make $100,000 in a month! We live in interesting times!
Big figures, done-for-you system and free money claims are telltale signs that Cash Formula is a carefully packaged scam trying to fleece unsuspecting people of their money. Except you are in the hunt for a get-rich-quick scheme, it's difficult to fall for this. But anything can happen in the murky waters of digital business and you should be on your guard always.

To provide even more legitimacy for his low-quality product, Grant guarantees people who join the program success, as if he is in control of all the market forces. What of your input? If you don't work for the money, how does a system generate money for you without selling or promoting a service? 
Michael Grant also tries to deflect claims of scam from his product by saying he empathizes with people who are victims of scam. His product, he continues, is not like the others who make huge promises without substance. All of these theatrics are standard procedure for scammers. They are only trying to gain your trust so you can hand them your wallet.
The stark reality however, is that Cash Formula is a rehashed scam like many other sub-$50 low-quality products you will find on ClickBank. If a low-budget product promises to make you $100k in a month and guarantees you can't fail, you need to ask how the system works and where the money is coming from.
How Does Cash Formula Work?
So how does Cash Formula work? Contrary to the claims of Michael Grant, you won't be getting any done-for-you system that makes you free money. Instead, you will find training on affiliate marketing.
Affiliate marketing is one of the best ways to earn a living online, and you can scale it to any level as long as you are ready to put in the effort and have the patience to see your sacrifice transform into income streams.
As an affiliate marketer, you promote the products and services of vendors in return for a commission whenever people make a purchase through your affiliate link. Why the Cash Formula is pushing a different message to sell its services smacks of deliberately deception largely because the training it offers is of low quality.
Most times, what you get in the form of training from products like the Cash Formula are generic, foundational materials in the form of PLR files and old YouTube videos which you can get online free with a few clicks. In fact, there are several high-quality free educational resources that show everything you need to become a top affiliate in any niche.

In the sales video, the presenter claims the program can generate up to $5k per day in affiliate commissions. If it were that easy to make money through affiliate marketing, most of your favorite gurus will be millionaires today. Unfortunately, it's not that easy.
Cash Formula is high on claims but low on specifics. How do you get started with the program? Will the system assign products to you as an affiliate? Do you need to create an affiliate website? What about traffic and content creation? The program mentions nothing about these subjects and yet claims it can make you hordes of cash? How is that even possible?
Red Flag to Watch  out for in Cash Formula
Despite the hype and big income claims of Michael Grant and the unscrupulous affiliates promoting Cash Formula, an observant person will notice several things are out of place regarding this program. Here are signs that this program is a scam.
Fake Testimonials
A common practice among scam product owners is to hire actors to pose as genuine satisfied customers to give positive testimonials about their products. Cash Formula also uses paid actors to launder its image. A quick search on Fiverr will reveal the identity of many of these actors who can deliver a 5-minute video testimonial for as low as $5.
They are not real customers; they only do it for the money. There is also a picture of a man which you can find on different stock image websites. The promoters of Cash Formula only added his photo to prop up their image. The man is neither a member of the program nor has he made any money through it.
Fake Owner
Who is Michael Grant? We don't know for sure. The picture of the person posing as Michael Grant is a stock photo. This can only happen if the real owners have something to hide. They know their product lacks merit and don't want to expose themselves to scrutiny in case disgruntled buyers want to sue.
How Much Is Cash Formula?
Cash Formula costs $37 initially, but like most scam products in its class, expect upsells along the way. During the presentation, the owners claimed the product was free, but you still had to pay for access to the member's area.
A quick check on the Cash Formula affiliates page shows affiliates can make upwards of $398.25 in commissions. Expect to pay upwards of $400 if you buy this program. The best thing you can do is not to buy at all. If you sign up for the program, the owners will try every trick to make you buy more expensive but worthless upsells.
Is Cash Formula a Scam?
Cash Formula has all the hallmarks of a scam. It promises and does not deliver; the owner does not show up, and fake testimonials and the misleading sales pitch show you cannot trust the owners.
If you really want to make money through affiliate marketing, you have many other tried, tested and effective alternatives. As for Cash Formula, in my opinion, don't go near it.
NOT RECOMMENDED
I hope you enjoyed this Cash Formula Review if you have any questions or you just want to leave your own personal experience, leave a comment below. I would love to hear from you!
Before You Go…
If you seriously want to earn money online at home and still not sure about how to start then click the banner below and check out the training platform and the community that got me started. And the best part is you can check out everything for FREE to decide if it is the right for you.