In A Hurry? Click Here To Download This Post As A PDF To Read Later
In the history of work, it has never been easier to make money from home like now. Whether you want to do something productive in your spare time and plan to create a new income stream from scratch, there are a lot of things you can do to earn money from home.
You can sell services, physical products, help people and more. Regardless of your motive for starting a home-based business, there is something for you even if you are not the most skilful person.
This article examines the best ways to make money at home.
Affiliate Marketing
Affiliate marketing is one of the best ways to earn a handsome income from the comfort of your home.
As an affiliate marketer, your job is to promote other people's products and services in return for a commission. Whenever customers buy offers through your affiliate links, the vendor pays you a pre-determined percentage of the sale price as a commission.
Affiliate marketing is simple and straightforward but requires time and effort to gain traction. To run a successful affiliate marketing business, you need a computer, an affiliate website, and profitable offers you can promote to earn commissions.
The road to affiliate marketing mastery is paved with challenges but with determination and focus, you can become a high grossing super affiliate.
A lot of affiliates make cool five figures per month but there is nothing stopping you from making a couple hundred a few months from now if you know what you are doing. Check out how to start affiliate marketing business
Freelance Writing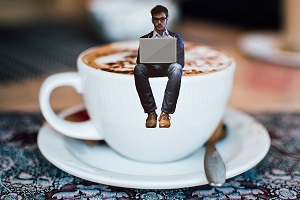 Many of the best ways of making money from home are internet-based and freelance writing is one of the most popular. This is because it is easy to get work regardless of your writing skills.
On freelance sites such as Fiverr and Upwork, people sell writing services for as low as $5 and you will find premium freelancers charging over $200 for a 500-word article.
Depending on your abilities, freelance writing can be a lucrative source of livelihood which can replace your regular day job.
All you need is to find a few high-paying clients who can give you work consistently. And your hands and bank account will always be full.
Do you have expert knowledge in an industry? Consider writing for pay to boost your bottom-line. The best part is you can do everything right from your laptop in your pyjamas while lounging on your comfortable sofa.
Proofreading
Proofreaders can also make a good income from home.
If you have an eye for detail and can find grammar and style errors and typos in written text, this role is a perfect fit.
Proofreaders work hand-in-hand with freelance writers and you can even combine both if you are gifted with words. If you can market your services, proofreading part-time or full time can be a huge earner.
You can start from freelance sites although clients on these platforms pay peanuts. To up your game, look for clients on Twitter and LinkedIn.
If you have writer friends, collaborate and tell them to send their clients your way. But like everything in business, exceptional delivery will help you more than anything else.
Virtual Assistant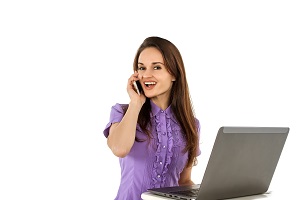 Virtual assistance is also a lucrative work-from-home business.
All it takes is a reliable internet connection, basic computer skills, and punctuality and top-notch administrative acumen.
You can check out Gina Horkey's articles and several other guides on how to get started in the VA world.
Do you know that some virtual assistants handle large projects and other teams of VAs and get paid up to $500 per day? Regardless of time constraints, becoming a virtual assistant can be rewarding and help you build lasting relationships with professionals in diverse industries.
Consulting
Have you ever thought of becoming a consultant? It's not as difficult as you think.
In fact, you don't even need to be a subject matter specialist to offer consultancy services although having a professional background can give you an edge.
To become a successful consultant, all you need is to identify a market, research it like crazy and identify the most serious pain points the industry will pay for. Solve those problems and interface with people in the business to let them know you can help them.
With the right positioning, consulting can help you make six figures annually even without having a degree.
Blogging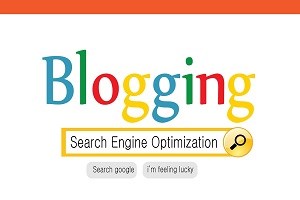 Do you love getting paid to share your thoughts and passion? Then start blogging!
Blogging has come off age since the internet made it super easy for people to reach the rest of the world from the corner of their rooms.
So long as you can gauge the needs of your audience and provide them with what they want consistently, it's easy to turn any blog into a cash cow.
However, running a blog is like a plant. It needs consistent care and nurturing and time to mature to fruition. If you can put in the long hours to create valuable content and engage your audience, a blog is a sure way to passive income.
Rent out Your Free Space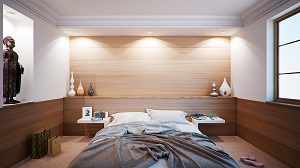 Are you the egregious type who loves sharing your private space with strangers? A good way to make money nonstop from home is to sell your vacant space.
Think Airbnb and other such short-term accommodation arrangements.
All you need is a well-written listing and gorgeous photos of your home. It helps if travellers and vacationers frequent your locality.
Explore this option if travelling health workers always need short-term lodgings in your area.
Because of the stiff competition in this industry, your property needs to stand out and it's important to treat your visitors really well so they can give you excellent reviews.
It's not that many people can't afford hotels and motels, but they want a home-like experience when they go out of town. Sell a memorable experience and they will always come back for more.
Arts and Craft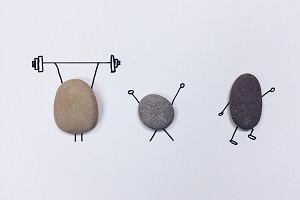 You can channel your creative powers into a moneymaking venture by selling arts and craft pieces.
Are you good in crochet, knitting, or painting? Do you love making heirlooms, gift items or vintage products?
Whatever you can make, you can find people willing to pay a handsome price for your originality and creativity. The best part is you can sell your wares right from your porch or on the internet.
If you want to sell on the internet, use vivid pictures and persuasive descriptions. You can even partner with a local art or souvenir shop to increase your reach.
Ecommerce
Sites like Amazon, eBay, Etsy and Gumroad allow you to sell almost anything from anywhere.
Whether you are selling new items or old appliances you don't need anymore, you can make a good income from home by operating an online store on these sites.
However, there is a high level of competition but you can still make a killing if you sell niche products.
Final Words
There are countless ways to make money from home these days. With some creativity and marketing knowledge, you can sell skills, other people's products and services or even your time. You only need to find an offer and a market that is willing and able to buy regardless of your location.
I hope you enjoyed this "Best Ways To Make Money At Home" article if you have any questions or you just want to leave your own personal experience, leave a comment below. I would love to hear from you!
Before You Go…
If you seriously want to earn money online at home and still not sure about how to start then click the banner below and check out the training platform and the community that got me started. And the best part is you can check out everything for FREE to decide if it is the right for you.