In A Hurry? Click Here To Download This Post As A PDF To Read Later
The internet is the new frontier for businesses large and small. But to reach target customers, businesses need actionable and result-oriented online marketing.
Unfortunately, few organizations have the skills or resources to execute their own marketing campaigns. This creates a huge opportunity for online marketers to make a windfall while helping brands reach their organizational goals.
In this article, we show you the basics of starting an online marketing business even if you are a complete novice.
Who Is An Online Marketing Specialist?
An online marketer is someone who helps businesses plan, create, implement and manage internet-based marketing campaigns.
Through proven marketing strategies, you help clients promote their offers, products and services, allowing them to reach their target market within a defined budget.
An internet marketer may be a consultant who helps businesses identify challenges and proffer solutions. You can also be the executor and manager of their online marketing strategies.
Requisite Skills You Need to Become an Online Marketing Expert
It's easy to start an online marketing business. But you need certain skills.
First, you must be adept at selling yourself. This requires excellent communication skills to understand client problems effectively.
Most online marketing activities require you to be proficient in copywriting. Social media management, SEO, email marketing, and paid ads are vital skills to master to excel in online marketing.
Once you have these skills, you can now work towards creating an online marketing agency.
How To Start Online Marketing Agency
Here, we outline the steps involved in creating your online marketing business.
Find a Niche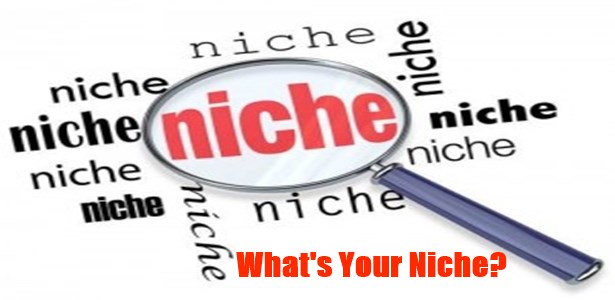 Whether you are selling a physical product or online offers, the most important success factor for any business is market availability.
If you can't find a market that needs your skills, you won't make any money even if you are the best in the field.
While it's great to learn internet marketing skills, you also want to spend quality time researching your market to identify ideal clients.
Market research allows you to pre-qualify clients, how to reach them, the business to offer and pricing. With market research, it becomes easier to narrow down to a specific niche in the industry where you have the expertise and can charge premium rates.
Market identification is a continuous process throughout the life of any business, but it is vital when you are starting. It helps to know your ideal clients and their pain points.
Self-Promotion
Once you've identified the market, get yourself in front of the industry and potential customers. There are multiple ways to promote you as an authority in the field.
Social media allows you to reach millions of prospects and colleagues more easily. Local networking through word of mouth and referrals can still do the magic, especially if you are active in your community.
Build a strong network in professional circles via sites like LinkedIn, Twitter and others. Facebook, Instagram, Snapchat and Reedit are also popular alternatives. When it's time to build a list, a blog, email list and newsletters are instruments you can use to cultivate a large following.
You only need to deliver value and prove to your audience you can solve their marketing needs.
Create a Business Model
What services do you want to provide? As I said earlier, there are many services you can offer as an online marketing expert, but you will command higher rates as a specialist. You can focus on social media marketing and then niche down to Facebook or Pinterest services.
If your clientele is professionals, position yourself as a LinkedIn expert and you will carve a lucrative market for your services.
You can also offer a mix of SEO, social media marketing, article marketing and others if you have the skills and administrative tools to pull it off.
Your business model will also deal with the pricing regime. Will you charge clients by the hour, use a retainer or a flat rate? It is important to have a carefully planned model for your online business to keep you on track when results don't materialize.
Here is a tip to keep handy as you build your online marketing agency. One-off payments and hourly rates can seem attractive but nothing beats a retainer. If you have five clients who pay you a $2k retainer to run Facebook ads each month, you can make $120k easily per year.
The best part is the clients pay for the ads spend so you get to keep your money after deducting tax and running expenses. So whenever you can, it's always best to have your clients on a retainer.
Register Your Business
Once you land clients, register your business to give it legal status.
You can start as a sole proprietorship and then upgrade to an S corporation when you make a lot of income to reduce your tax burden.
You may also need to get permits and licenses in some states. Ask a financial advisor or business lawyer for the legal obligations of an online marketing agency in your area.
Create A Business Website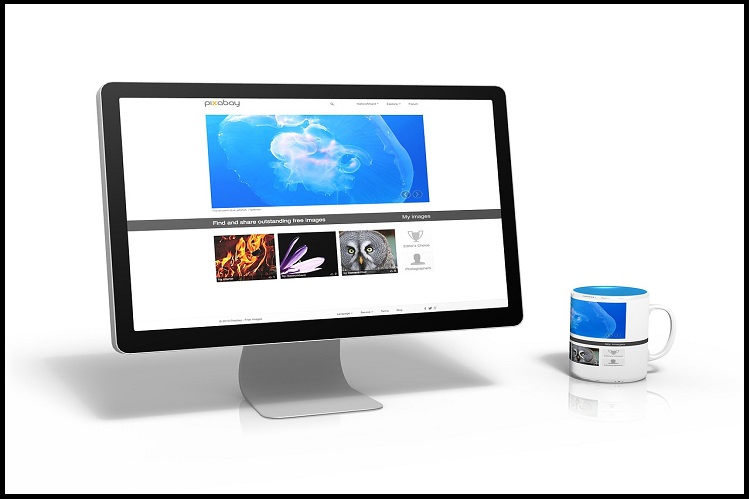 Since the business model is clear, and you already identified clients, create a website to showcase your products, services and testimonials to the market.
A website is like your online office and every internet marketer needs one even if you have a viral presence on social media as it makes you look professional.
You want people to visit your website from your social accounts, offline and every other avenue. Make a good impression and provide case studies of clients who have benefited from your exceptional marketing skills. Make sure your email carries your website's domain such as mike@mywebsite.com
Continue Upgrading Your Skills
The online marketing industry moves at the speed of light, so it's easy for hot trends to go cold overnight and disruptive technologies to become obsolete within a few months.
Equip yourself with the latest marketing tactics and strategies to continue delivering goodies to clients. While specialization is great, you should be knowledgeable enough in other aspects of digital marketing to recommend alternatives when clients' businesses falter.
Staying ahead of the game regarding SEO, video marketing, copywriting, persuasion and audience engagement will make you a thoroughbred professional that is well respected in the industry.
Up Your Prospecting Game
The internet marketing space is saturated and highly competitive, but savvy operators know their way around the wilderness.  
Even if business has never been this good, don't stop looking for better clients. Social media has made prospecting easier than ever and there are applications that can help you scour LinkedIn and the internet for emails.
If you have the budget, paid advertising can help you target an ideal market. And if you don't mind playing the long-term game, SEO is still a bulwark for client acquisition and overall online visibility.
Networking and chance meetings will play a huge role in the prospecting game especially if you love attending conferences and industry events.
Final Words
Starting an online marketing business doesn't have to be difficult or time-consuming.
If you have the requisite skills to deliver results and identify your target market, you have won half the battle.
The next step is to position yourself between your market and its problems. So long as you can provide results and promote yourself, you will always be in business. 
I hope you enjoyed this "How To Start Online Marketing Business" article if you have any questions or you just want to leave your own personal experience, leave a comment below. I would love to hear from you!
Before You Go…
If you seriously want to earn money online at home and still not sure about how to start then click the banner below and check out the training platform and the community that got me started. And the best part is you can check out everything for FREE to decide if it is the right for you.