In A Hurry? Click Here To Download This Post As A PDF To Read Later
Do you wish to earn money online without investing a cent?  You just have to do a quick Google search and you can see the internet is swarming with unlimited job opportunities that can provide a real legitimate income on a full or part-time basis without capital. However, the question is can you really earn money without spending money? The reality is there is no getting away from the fact you will still be spending money on a computer, a good internet connection and maybe you will need to pay for some service or learn some new skills that will cost you some money. You have many options to earn money online without an investment, however, you may still have to spend some money even after getting the job for free. 
A word of warning: be careful of rip-offs camouflaged as genuine job opportunities. If a company asks for money before you can work or they ask for your bank details or any other personal information our advice is run and don't look back as there is a good chance they are out to scam you of your hard-earned cash. 
In truth, earning money online can be quite challenging and requires as much effort as an offline business, in that you will require a strong will to succeed, you will need to be passionate about your online business and you will need to put in a lot of effort over a sustained period before seeing success. I am sure you have seen or heard from people who say you can make $30,000 per month working from the comfort of your home in your pajamas, don't believe them! 
Here are a few of the very best methods to earn money online without making a financial investment
Blogging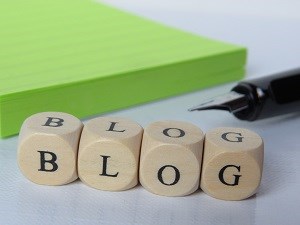 Blogging is among the most profitable methods of making an earning online with little or no capital. First, you need to determine a specific niche in which you have the knowledge and you are passionate about it. Next, you need to understand how to do keyword research to learn what individuals are searching for in that specific niche. 
The very best blog sites are owned by individuals who have professional understanding in a specific field and can share their wealth of knowledge to help solve people's life problems, educate, inform or just entertain them. If you believe you have these qualities you are on your way however, you require another essential quality. 
Blogging needs producing extremely interesting, relatable, value-adding content that will make you as an authority in your chosen niche and make readers stick to you permanently. 
In addition, you will require to have access to blogging software. For non-techies don't panic the good news is that you can use a free blogging service and build a free website in just a few minutes and start your online blogging journey.
At this stage, you may be thinking how will all this translate to cold hard cash in my pocket? Bloggers make money through various site monetization techniques and one of them is placing ads on their blogs. However, companies are not going to place their ads on your blog if they don't believe in your ability to deliver fresh leads and increase their revenue. Therefore, it is important to choose a niche where you can consistently provide value for your readers and in time your readers will trust you and start referring you as the authority within your chosen niche. 
On your blog site you earn money when individuals click on the ads, the higher the traffic to your blog site the higher your chances of making money from the ads. 
Keep in mind it does take time and patience to cultivate a large following online and you will only achieve this if you keep providing your readers with valuable content and engagement. There are thousands of bloggers online making impressive 5 0r 6 figures per month and there is no reason why you can't replicate this if you persist. The key to success online is site traffic, regardless of how profitable your niche.
Freelance Writing
If you love creating stories and you are good with words you can turn this hobby into a source of income. By becoming a freelance writer you can offer your writing expertise to individuals, businesses, and companies who need creative content for their social media accounts or part of their marketing and sales strategy. 
As a freelance writer other than a computer and a reliable internet connection you have no need for other investments. As a freelance writer, you have the choice to either write on a diverse range of topics or you can write on a specific topic and set yourself up as an expert in that field to command higher rates and respect for your writing abilities. 
Getting started as a freelance writer the easiest option to start making money is to register on freelancing sites such as Upwork, Fiverr or PeoplePerHour. These sites provide platforms to connect freelancers from diverse professions and backgrounds and clients who are searching online for these types of services. The registration process for these sites is simple and you complete your profile with all your details including your photo and skills, along with your method of payment.
Getting writing jobs on these platforms may require you to send proposals to potential clients and bid for the writing job, but it is possible to earn a modest income if you have the ability and stay consistent. 
If you decide to push yourself and take your writing career up a notch you can create a writer's website and search for clients privately. This method is definitely the best way to make a name for yourself as a writer, however, it is also the most challenging method. It is possible to make 6 figures working directly with your clients as a freelance writer. 
The big advantage of becoming a freelance writer is you can start this in your spare time while still keeping the security of your day job until you start to get enough orders to go full time.
Help Suppliers Find Buyers
When you connect buyers with vendors with on their platform, companies such as Share-A-Sale and AmpliFinity will gladly pay referral fees. Your job here is to find and refer the buyers that need whatever product or service the vendor is selling, and when your referral completes a transaction with the seller you will receive an agreed amount as your referral commission.
Affiliate Marketing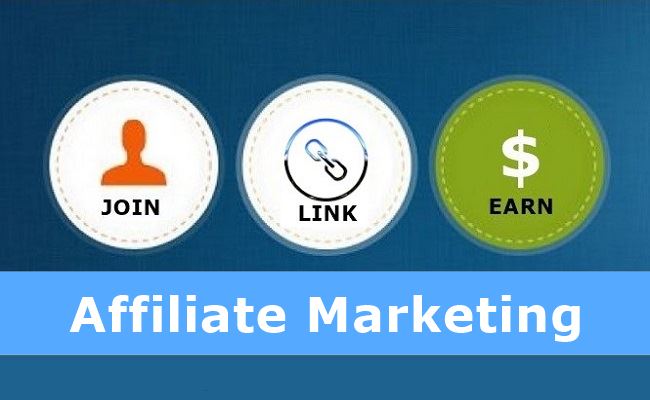 You can start as an affiliate marketer where you help vendors sell their physical and digital products for a commission if you already own a website or blog. As an affiliate, you help other people promote their brands and products, and you receive a commission whenever people buy the products via a unique affiliate link on your website. 
Affiliate marketing requires creating promotional material for the products you are trying to promote, which means you need to have some writing skills or be prepared to hire a writer to create the content on your behalf. 
As an affiliate marketer, you can also review products and make money by having a dedicated review website to show your readers the benefits and features of the product you are reviewing and why they need to have this product in their lives. If you choose this route and you have in-depth knowledge make sure your reviews are honest and factual. If your audience feels you are not being truthful with the review they will not click your affiliate link to buy the product.
Stock Photography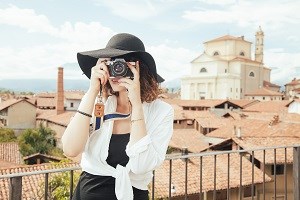 Probably one of the easiest ways to way money online without investment is selling photographs for cash. As new online businesses spring up every day unique stock photographs are always in demand. Using just a good smartphone with a high-resolution camera you are in business.
There are many websites that will give you the opportunity to upload your photos. Some of the most popular websites include Shutterstock, iStockphoto, and Dreamstime. These sites allow photographers to upload almost any picture on their platform where people who need them can pay and download the photo. 
It is very important you don't submit easily identifiable faces, copyrighted art or trademarked brands. With these stock photograph sites, it's as easy as creating an account, uploading your photos and getting paid whenever someone buys your picture…it's that simple! 
It is also possible to earn money online without an investment if you have skills, such as accounting, graphic designs, website design, and other skills. Even though there is no investment required to gain access to these opportunities, there may still be some form of investment before you start to earn cash. The point we're trying to make here is that you can exploit your skills and talents to make money online without having to invest large sums of money. 
I hope you enjoyed this post and if you have any questions about how to earn money online without an investment or you just want to leave your own personal experience, leave a comment below. I would love to hear from you!
Before You Go…
If you seriously want to earn money online at home and still not sure about how to start then click the banner below and check out the training platform and the community that got me started. And the best part is you can check out everything for FREE to decide if it is the right for you.