In A Hurry? Click Here To Download This Post As A PDF To Read Later
Anyone who is making or trying to make money online is aware that nailing the first sale online is very important to build the belief that it is possible to make money online. There are definitely many foolproof methods to make your very first dollar online, and this can be anything from free samples of your product to prominent blog writers, entrepreneurs, or vloggers from a broad variety of specific niche markets. Additionally, building an email list for marketing, or creating a blog site related to your product, as well as maybe exploring Google AdWords which enables you to put ads on practically every Google Search results page, YouTube videos, and partner site. The list just goes on and on.
You Have A New Product?
In your mind, you believe your product is going to be a big hit and you have worked very hard to make your business idea perfect. However, having an amazing product is just the beginning, if no one knows about your product then you may as well shelve the idea completely.
You need to begin by creating some excitement around your product and you need to understand where to look especially if the platform you are currently utilizing is not giving the results as it should.
Introducing The Warrior Forum. The Warrior Forum is undoubtedly amongst the biggest web marketing forums online, developed with online marketers in mind. The Warrior Forum is the #1 digital marketing forum & marketplace. A place where internet marketers can discuss marketing or place banner ads on the online forum for a modest fee to promote their latest product.
For any internet marketing forum to be successful online a few things must apply:
In terms of site traffic and engagement the forum should provide the very best pages, more visits, and a low bounce rate
The audience on the forum should consist of a community that is enthusiastic about your product so you are tapping into a like-minded community.
Conversions with regard to email subscription, resource downloads or affiliate clicks must not always be "preconditioned"
Does Warrior Forum Really Help Marketers?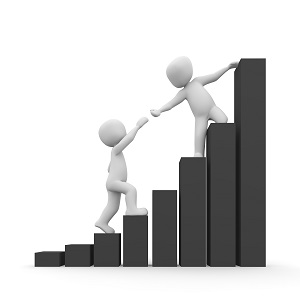 Since its development in 1997, the warrior forum has actually shown its worth when it comes to online marketing as it uses specific information every online marketer need to understand, and would not otherwise discover in any other marketing and blogging online forums, such as link building methods along with affiliate marketing training and a lot more.
Depending upon what you want, the possibility of getting a fast reaction on the warrior forum is really high due to the fact that this platform is popular in regard to the numbers of active members, threads, and huge numbers of posts.
Paid Or Free Membership?
Despite having a paid version on the warrior forum with some specific features surprisingly the majority of the information can be found within the free membership. New free members can access around 15 of the 30 various areas covering subjects such as:
Social Media Networks
SEO
e-Commerce
Offline Marketing
Internet marketing
Email Marketing, And Much More!
Warrior forum or commonly known as WF due to its success and popularity, unfortunately, does suffer from few notable vices. The most common vice is there are many serial product pushers that develop a brand new product every month and bid for what's referred to as the "Warrior Special Deals," which frequently ends up being a deceptive method to get individuals to purchase their products.
Want A Link To Your Site?
New members who wish to put an image in the forum profile signature will be charged a fee by the Warrior Forum to do this. This can be, for example, a link to their site, a photo at the bottom with their name, or a quote that describes them. The purpose of this is to grab the attention of the readers or a way to direct readers from the Warrior Forum platform to their main website.
While this self-promoting marketing technique is useful for an online merchandiser who actively assists others in the online forum, where they may be motivated to click their backlink every so often, including an image to your signature for a brand-new member and paying for it would look like an illogical thing to do when starting out.
However, this is not the case and the warrior forum has actually so far shown to be the most popular online marketing platform for newbies who wish to, amongst other things, promote their product extensively, promote their blog site, and share their experiences with like-minded individuals. The Warrior forum is a great place for beginners and advanced online marketers to discover some great marketing tools and a place to read reviews and feedback from individuals who have actually tested those tools.
What Is War Room?
For members who wish to supercharge their online business, they can sign up for the Warrior Forum War Room by paying an annual fee of $97. War Room members can have access to a premium toolbox where they can get individual mentorship and valuable guidance from administrators and timely replies to all their questions from skilled online marketers. Topics covered can be anything from such topics as:
Product Launches
List Building
Email Marketing
Sales Funnels
Affiliate Marketing
Growth Hacking
Conversion Rate Optimization
Landing Pages
Digital marketing has actually come a long way and having an online forum where you can make money and at the very same time develop business relationships, maybe do a joint venture, ask questions and provide suggestions, share methods that have actually worked for you and your online business, etc, has actually altered the way individuals work and do business today.
Is It Worth Joining?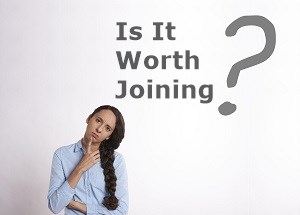 While there are lots of web marketing online forums turning up each time you look for concerns associated with internet marketing, doing a little research study on every one of them goes a long way. You are, after all, in it to win it, right?
Being a beginner in this field should not discourage you, in truth, those who are, online marketing ninjas by rights have actually gone through years of perspicuous efforts and commitment.
Signing up with a web marketing online forum like the Warrior Forum is not just a fantastic place to perfect your existing specific niche, it will likewise provide you with a chance to build quality backlinks for your site to generate some valuable site traffic. Just make sure that you read the terms of the Warrior Forum and comply with their code of conduct so that you can enjoy all the benefits that are offered on the platform.
I hope you enjoyed this post and if you have any questions about the Warrior Forum or you just want to leave your own personal experience, leave a comment below. I would love to hear from you!

Before You Go…
If you seriously want to earn money online at home and still not sure about how to start then click the banner below and check out the training platform and the community that got me started. And the best part is you can check out everything for FREE to decide if it is the right for you.